As the sun set on summer in Chicago, Labor Day weekend brought thousands to Millenium Park as the Chicago Jazz Festival celebrated its 47th anniversary. The improvisation of trumpets, saxophones, drums and more created a story onstage as visitors laid out on the grass of the Jay Pritzker Pavilion. 
"Jazz culture is so rooted in what I understand Black culture," said visitor Macy Thomas. "You can hear the soul and the pain in the music, and without saying a word can convey a message through the way the instruments are presented that connects the heart across cultures and identities."
Local talent and national and international artists came to perform solo, in quartets, jazz collectives and more.
The festival had main performances at Millenium Park and the Chicago Cultural Center, co-hosted by The Jazz Institute of Chicago and DCASE (The Department of Cultural Affairs and Special Events.)
The Jazz Institute of Chicago is notable for co-chairing the festival but has also created music education and public programs throughout the city. 
"We were founded in 1969 with the mission to promote jazz in all of its forms," said Jonathan Nadel Development Manager at the Jazz Institute of Chicago.
Public programs span from Jazz City, a free concert series in collaboration with the Chicago Park District. Education programs include the Jazz Masters Residency, which brings jazz master artists into Chicago Public Schools, and Jazz Links Jam Sessions, allowing students to perform with world-class professionals and more. 
Nadel appreciates that the city dedicates its Labor Day weekend to supporting free jazz programming for everyone to enjoy. 
"Chicago as a city has such a rich cultural heritage of jazz so the fact that the city prioritizes this music in a weekend that is so heavily trafficked for people all-around the world is a beautiful thing," Nadel said.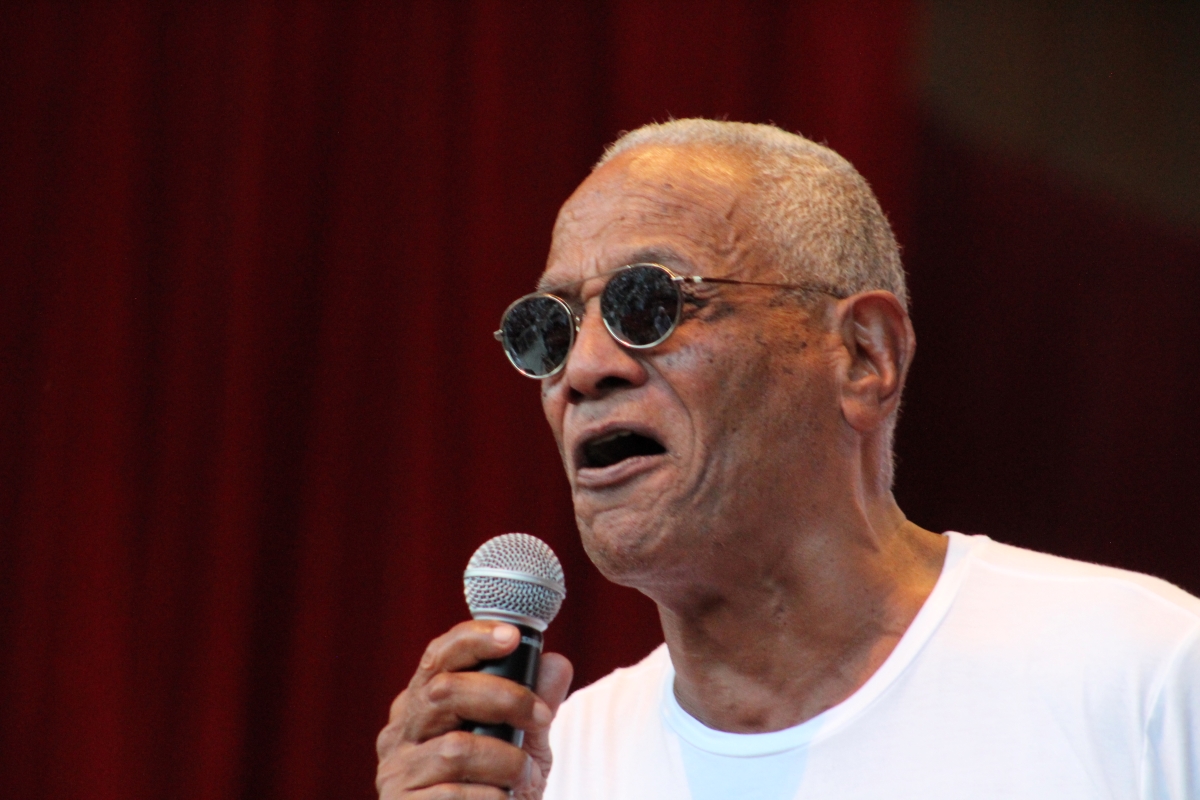 The Chicago Jazz Festival started in the summer of 1974 after pianist and composer Duke Ellington died. Several dozen Chicago musicians held a festival to honor Ellington in Grant Park as 10 thousand music lovers came, according to Choose Chicago. 
In the following years, different groups, such as Chicago's Council of the Fine Arts and the Jazz Institute of Chicago, organized to host various jazz festivals. The mayor's office of Special Events stepped in to collaborate with the Jazz Institute of Chicago creating what we know to be the Chicago Jazz Festival today. 
For DePaul senior and drummer Jayden Richarson, jazz is more than just a word that is ever-changing.
 "Over the years there has been a lot of gripes about the word jazz in general but it doesn't necessarily accurately depict what the music that we're playing is," Richarson said. "More importantly than a word, it's Black improvisational music. I think what's so special is the ability to communicate and create on the spot." 
Richardson came to DePaul for Chicago's music scene and has had the opportunity to play in several quarterly ensemble performances and at historical venues such as Hungry Brain located in Roscoe Village and Jazz Showcase located in the Loop. 
Students in the DePaul Jazz Studies program receive instructional lessons and private lessons with highly esteemed instructors such as drummer and instructor Dana Hall, an influence for Richardsons' choice of DePaul. 
Maintaining younger jazz engagement in 2023 is a task musicians grapple with. The average listening age is 35+ as it is stereotypically associated with higher levels of education and income according to De Novo Agency. 
Richardson believes that there have been changes happening in the music that have made it more accessible to all people. 
"A lot of people tend to label jazz music as very complicated and intellectual or hard to appreciate if you don't understand what's going on," Richardson said. "But I think that kind of mentally has faded and continues to fade as time goes on."
Newer jazz artists such as Ezra Collective, Nubya Garcia, Shabaka Hutchings, Kamasi Washington and more have found ways to connect older jazz with the changing landscape of today's music. Rap groups from the 90s, such as A Tribe Called Quest, Digable Planets, and even Kanye West and Jay-Z, have fused jazz into rap, transforming its sound that reflect the time. 
"To preserve it is to extend its life beyond the senses of these artists," Thomas said. "When they come and go, will the music live on."