Women's soccer grew exponentially this year, especially with the success of the recent Women's World Cup. During the International Federation of Association Football (FIFA) Women's World Cup in July, the U.S. women's national team had 6.4 million domestic viewers during a match against the Netherlands. It was the most-watched English-language group stage match in Women's World Cup history.
Megan Rapinoe, forward for the National Women's Soccer League's (NWSL) OL Reign, was honored in her final Women's National Team game Sept. 24. as the U.S. women faced off against the Republic of South Africa in a friendly match. Rapinoe, one of the few remaining legends from the National Team's last World Cup championship, is one of four U.S. women ever to make 200 career caps.
Women's soccer is also gaining momentum on Chicago's South Side, including at the ownership level.
The Chicago Red Stars, Chicago's team in the NWSL, was purchased by one of the most diverse and woman-led ownership groups in professional sports. That group is led by executive Laura Ricketts, a minority owner of the Chicago Sky and a member of the Ricketts family that owns the Chicago Cubs. 
Sarah Spain, a Red Stars minority owner and ESPN contributor, said fans have plenty of reasons to be excited about what's to come for the team in the new regime. 
"The players and fans of the Red Stars deserve an ownership group that can keep up with the financial demands of the new-look NWSL," Spain said. "Teams across the country are investing major dollars in practice facilities, high-level coaches and GMs and world-class talent."
The current state of soccer in the women's league is steadily dynamic.
"The new ownership group is financially capable of keeping up," Spain said. "The ties to the Cubs offer up exciting opportunities for cross-promotion and I'm certain Laura Ricketts' experience running a sports team in this market will prove useful."
The idea of inclusion in sports is important for DePaul sophomore Ashley Villa.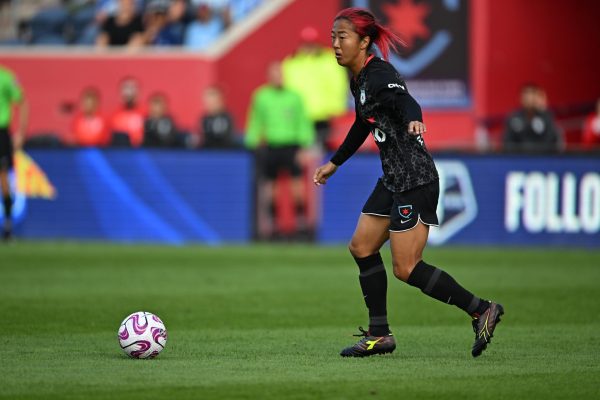 "Chicago having a professional women's soccer team owned by women means to me that they are taking soccer seriously," Villa said. "They aren't playing around but are trying to be competitive, and they are working hard in becoming the best soccer team they can be. I'm more likely to go and see them."
The Red Stars also continue to sponsor and promote after-school programs with the Boys and Girls Clubs of Chicago in conjunction with their Red Stars Camp Team, a community outreach group formed by the club. The program strives to provide structured after-school curriculum and equipment for sports activities.
The Red Stars are trying to bring more girls and young women into the sport and provide role models on and off the pitch.
"From a community perspective, we meet with a lot of young girls who don't think sports are for them," said Noelle Schmitt, the Red Stars director of community relations. "They think it's a boy's sport, especially soccer, and that they don't really have a place in it. I think this is really going to change a lot of minds."
 Though Chicago is a crowded sports and entertainment marketplace, Spain sees an opportunity for "tremendous growth" in women's soccer.
"The audience is there," Spain said.
With new ownership in charge of the Red Stars, it has been all business from day one."Building a championship culture begins with treating our players with the respect they deserve as women and athletes," Ricketts said in a statement. "There is unprecedented fan growth in women's soccer globally, and we want to be part of building on that momentum here in Chicago."