AP: Chicago-area universities help with Obama library bid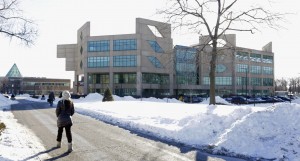 CHICAGO (AP) — Several Chicago-area universities are joining forces to help persuade President Barack Obama to build his library at the University of Chicago and not in New York, Honolulu or across the city at the University of Illinois at Chicago.
The U of C says in a news release that the universities are working on creative ways to collaborate with the library. The schools involved are Northwestern University, DePaul University, Loyola University, Chicago State University, the School of the Art Institute of Chicago and the Illinois Institute of Technology.
The release says the schools hope to develop programs involving research and teaching in fields ranging from violence prevention to health care to climate change.
Friends and associates of the president are beginning to judge the four competing proposals this week.