This week in Chicago, July 20-26
This Week in Chicago: What's going on and what to look out for this week in and around Chicago and DePaul.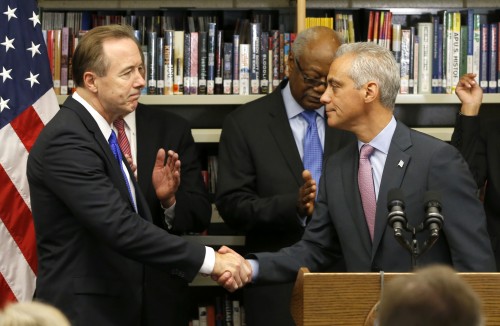 CPS Board Meeting, CTU to protest 
The Chicago Public Schools board of education will hold their monthly meeting this Wednesday amid a tumultuous summer for the district.
On the top of the agenda will be confirming Mayor Rahm Emanuel's Chief of Staff Forrest Claypool as the new CEO of CPS, the third-largest school district in the country with just under 400,000 students. The vote is little more than a formality as the board members are all appointed by the mayor.
In a press release last week, Emanuel said "from historic gains in graduation rates to record high ACT scores and a record amount of students bound for college, our students, teachers and principals have made great progress, and for the sake of our children and our city, that progress must continue."
He continued, "This new leadership team will build on our gains, address our challenges, and make sure that we continue putting our children and their education first."
Claypool will be the third permanent head of CPS under Emanuel. Previous CEO Barbara Byrd-Bennett resigned last month amid an investigation into a $20 million no-bid contract CPS awarded to a firm she used to work for.
Also leaving CPS is board president David Vitale, who has been in that position since 2011 and in other roles in CPS since 2003. Despite being the former chairman of the Chicago Board of Trade, Vitale made deals that may have worsened the district's shaky financial situation. Replacing him is Frank Clark, the former CEO of utility giant ComEd.
Claypool is known as a Mr. Fix-it of sorts. He served two stints as former Mayor Richard M. Daley's chief of staff and he also had a stretch as President of the Chicago Park District, where he cut costs and professionalized an organization once known for its large amount of patronage workers.
When Emanuel came into office, he made Claypool president of the Chicago Transit Authority and later his chief of staff.
The Chicago Teachers Union in planning a protest outside CPS Headquarters during the meeting.
A statement on the union's website said, "Rahm, (Gov. Bruce) Rauner, (interim CPS CEO Jesse) Ruiz and the corporations and bankers they represent want to pit students and their families against dedicated teachers, PSRPs and clinicians who have devoted their careers to education and have a right to a secure retirement. We must say NO! CPS has a revenue problem, not a pension problem. CPS is broke on purpose!"
Mayor Emanuel and his allies continue to put the blame at Springfield's feet for the district's financial crisis, arguing that state funding is not adequate and that Chicago shoulders a larger share of pension costs that other districts around the state do.
An excerpt from a newsletter sent out by Lincoln Park Ald. Michele Smith (43rd Ward), an Emanuel ally:
"While the legislative standoff continues, two facts are clear: first, school funding from the state has dropped substantially since 2010, translating to $1.4 million less for Lincoln Park High School alone. Second, pension funding has become dramatically more unfair for Chicago taxpayers."
The Chicago Tribune Editorial Board, on the other hand, is telling CPS to stop paying the blame game.
Take Me Out the Ballgame – Sox, Cubs both at home this week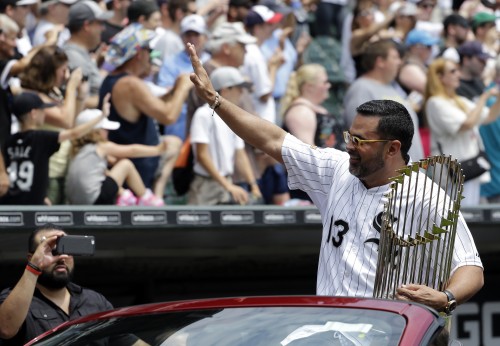 The White Sox and Cubs will both play home games this week as the July 31 trade deadline nears. The Cubs, 49-41, are competing for the last wild card spot in the National League, while the Sox, 42-48, appear more like sellers after dropping three of four to Kansas City this past weekend.
Here are the home schedules this week:
Tuesday, July 21 – White Sox vs. St. Louis Cardinals, 7:10 p.m. at U.S. Cellular Field
– Tickets for this game are discounted for DePaul students. Go to whitesox.com/tickets, select the game and type in the code "univ" to get a Demon Discount.
Wednesday, July 22 – White Sox vs. St. Louis Cardinals, 7:10 p.m. at U.S. Cellular Field
Friday, July 24 – Cubs vs. Philadelphia Phillies, 3:05 p.m. at Wrigley Field
Saturday, July 25 – Cubs vs. Philadelphia Phillies, 3:05 p.m. at Wrigley Field
Sunday, July 26 – Cubs vs. Philadelphia Phillies, 1:20 p.m. at Wrigley Field
In the neighborhood…
Taste of Lincoln Avenue – Right in DePaul's backyard, this neighborhood street fest is in its 32nd year, offering up food from neighborhood venders, music on three different stages and a craft fair to go along with several other activities. It will be held this Saturday and Sunday along Lincoln Ave. at Fullerton Ave. For more information, visit http://www.tasteoflincolnchicago.com/.
Those looking for a festive atmosphere outside of Lincoln Park can check out Wicker Park Fest in Wicker Park, Jeff Fest in Jefferson Park or Chicago Hot Sauce Fest in Avondale.