DePaul increases innovation efforts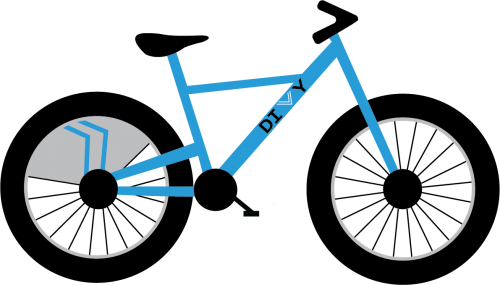 U.S. News and World Report named DePaul University as one of its "most innovative schools" in the country.
DePaul received the 21st spot on the list, which U.S. News and World Report had higher education leaders rank in terms of "innovative improvements in terms of curriculum, faculty, students, campus life, technology or facilities."
Lisa Gundry, director of DePaul's Center for Creativity and Innovation, said this achievement brings her great pride for the university.
"I think that we are at the forefront of what is going on in the educational space," she said. "The environment encourages collaboration and cross-disciplinary work. It's going to result in very high levels of creativity and strong innovation in bringing new value to our community."
University President Rev. Dennis H. Holtschneider said the collaboration efforts contributed heavily to DePaul appearing on the list.
"DePaul's faculty has a culture of developing cutting-edge programs quickly — sometimes with strategic alliances, including Cinespace Chicago Film Studios and Rosalind Franklin University — or designing amazing facilities, like The Theatre School building and the new Scholar's Lab and Media Scape collaboration stations in Richardson Library," he said.
Gundry said being in the third largest city in the U.S. helps to form  collaborations.
"It's such an active and vibrant hub to be part of," she said. "There's so many organizations and there's so much activity."
From Oct. 12 to Oct. 18, the city celebrated Chicago Ideas Week (CIW), an event of more than 80 sessions that include guest speakers and activities.
According to its website, ideas week is about "the sharing of ideas, inspiring action and igniting change to positively impact our world."
"Because we are located in the heart of the city, it's such a great opportunity for us to participate in these activities as well as to influence innovation," Gundry said.
These collaborative efforts and prime Chicago location have been especially helpful to the urban geography program, which was listed as one of DePaul's most innovative programs for its unique use of mapping techniques.
Euan Hague, chair of the geography department, said DePaul's program goes one step above just teaching the information to students.
"When a lot of places teach this techniques it stays in the classroom and we try to expand these skills outside of the classroom," he said. "We use data to figure out why things are where they are and why things are not where they are not."
Hague said the department ties in its teachings and outside activities with DePaul's "mission of social justice."
One example of this is the work the department has done with the Divvy bikes across the city.
"The Divvy bikes didn't hit lower income communities or communities typically of color until this year," he said. "These are the kinds of questions we're raising with our work."
Hague said the geography department also works with several community-based organizations throughout Chicago. In the past the program has worked alongside the Southside Education and Economic Development Systems, Inc. (SEEDS), Little Village Environmental Justice Organization (LVEGJO) and Enlace Chicago.
The College of Computing and Digital Media (CDM) faculty were also mentioned for its joint effort with the Department of Marketing in the College of Business for creating the Center for Data Minig and Predictive Analytics, an applied research center.
"It's just really great to see our university faculty from different departments coming together to create a research facility like this one," said Fevin Fernandes, who is a CDM graduate student.
Fernandes is an exchange student from India and said a large part of the reason he chose DePaul over other universities was because all the opportunities and facilities offered.
"There's just so much going on all of the time," he said. "We have a video game lab, this research center and so many opportunities to get ourselves noticed and get jobs in our field."
Hague said this type of collaboration and community involvement is helping geography students get jobs as well.
"Our students develop these skills and are getting positions in all kinds of jobs from engineering to urban planning."
Gundry said this recognition is especially helpful for the university's sustainability and recruiting.
"I think students are very wise consumers in terms of where they want to spend their education dollars," she said. "They're looking at 'Who is going to prepare me to become a professional in the 21st century?'"
Gundry said her department is looking forward to continuing to push DePaul's innovation efforts.
"I think we're doing great and we can continue to make strides," she said. "The more that we can get people working together to learn about trends and changing needs and what we can do to provide educational and personal growth, all that is going to strengthen our innovation capability."
Innovations
College of Business and CDM created the Center for Data Mining and Predictive Analysis
Creation of the Urban Geography program
Media Scape collaboration stations in Richardson Library
Geography Department work with Southside Education and Economic Development Systems, Inc., (SEEDS) and Little Village Environmental Justice Organization (LVEGJO)