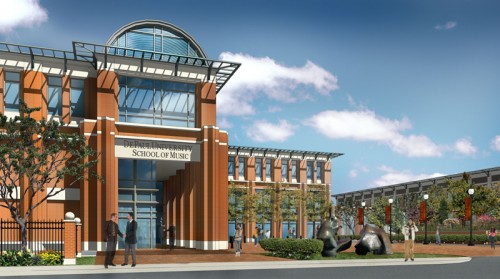 The University Board of Trustees approved the construction of a new $98.5 million School of Music building at a meeting Oct. 30. The project, which is set to be completed by March 2018, will begin early construction efforts this week.
The building is set to be located on west side of Halstead Street between Belden Street and Fullerton Avenue. The construction will occur in multiple phases, allowing for first the demolition of McGaw Hall.
According to a press release, temporary utility plant work will take place from early November to January. The demolition of McGaw will then begin in January and is set to take two to three months.
"This is one of the nation's preeminent schools of music," Rev. Dennis H. Holtschneider, C.M., said in a press release.  "Our alumni perform in the world's major orchestras, opera companies and jazz festivals. The School of Music facilities will now match the artistry of our alumni, students and faculty."  
The new building will include performance spaces, practice spaces and classrooms in addition to the future construction of an underground parking lot.