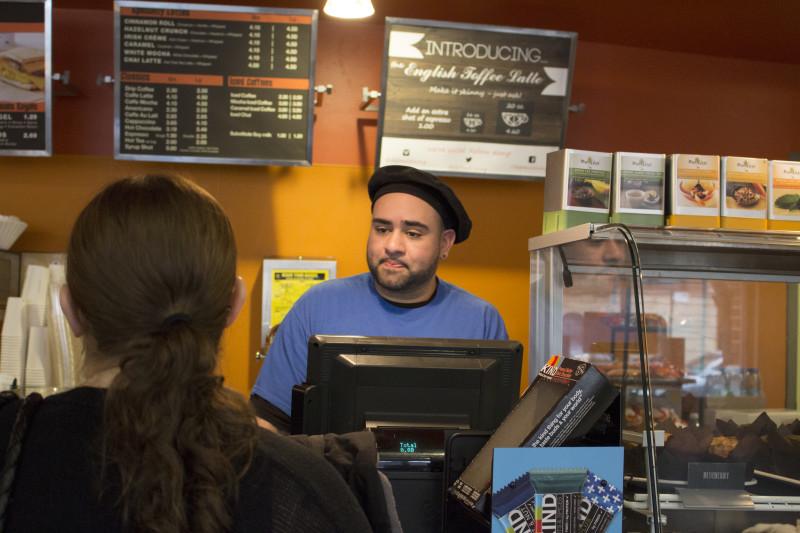 On a typical weekday, Tony Romero can be found working his part-time job at Brownstones in the Lincoln Park campus. In preparation for his future career as an accountant, Romero also works as a customer service representative at H&R Block this upcoming tax season.
Like many DePaul students, Romero is working with his potential future in mind.  He's looking for jobs and internship opportunities, building up his resume and taking courses on career management.
However, less than a year ago, Romero was one of thousands of college students suffering from housing insecurity. His lack of stable housing, coupled with little financial resources and difficulty finding a job, made Romero question his ability to stay at DePaul for the remaining school year, yet alone worry about job recruitment and his upcoming fall graduation.
But it wasn't until Romero secured housing through DePaul and those around him read the circumstances of his story — his struggle as a student facing potential homelessness — that others in the DePaul community poured in support of him.
"It still hasn't been that easy, it's still going through a lot of other things but I'm just trying to get this done. I'm finally confident that I know I can get it done," Romero said.
Accounting Professor Patricia Smith reached out to Romero after reading his story.
"I met Tony when he was a student in the Accounting 305 course I taught during Summer," Smith said. "When the article about him appeared in The DePaulia I was stunned. From class I would have never guessed he was facing such difficult circumstances."
Smith recalled meeting with Romero and him asking her to promote the Dax Host Home program in her classes.
"During our conversation, I asked him about his recruiting efforts and plans after graduation. He relayed that he had not started recruiting and had not joined any student organizations that would help with his recruiting efforts due to the financial membership requirements," Smith said. "I told him that I would make sure the membership fees were waived and that I would also reach out to others to help him."
In turn, Smith referred Romero to colleagues within her department who could aid him with professional recruiting, including Dr. Beth Murphy, faculty advisor for Midwest Association of Hispanic Accountants (MAHA).
Murphy and the officers of MAHA waived Romero's membership fee as well as helped him review his resume when he expressed an interest in the field of accounting.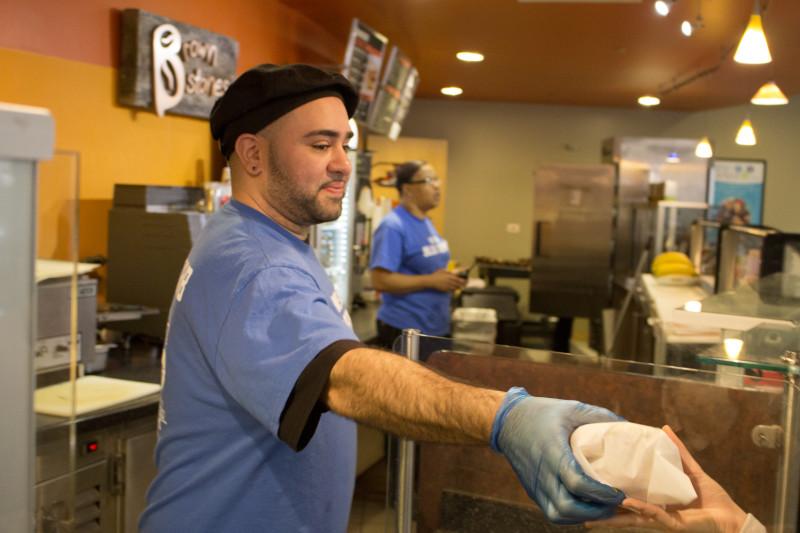 "I emailed our School of ACC & MIS Director to tell him about Tony and find out if there was still an accounting scholarship funds available since Tony's tuition bill was still pending, thus not allowing him to register for classes for Winter 2016," Murphy said. " I also pointed out that if Tony were to interview, he did not have a suit. That got the ball rolling with other faculty who got involved, including Larry Fee, who was his Careers in Accounting course professor."
Romero said that accounting professor Larry Fee gave him a $300 gift card to Men's Warehouse so that he could purchase a suit needed for an interview.
Smith also referred Romero to accounting professor Margaret Tower, School of Accountancy and MIS faculty liaison for recruiting to also aid him with recruiting efforts, and relayed Romero's situation to Dr. John Ahern, Director of the School of Accountancy & MIS. 
"It has been a team effort to help Tony," Smith said. "I believe that compassion is very common amongst the DePaul faculty.  However, many times faculty may not be aware of the challenges outside of a student's academic life."
Shenay Bridges, assistant dean of community resources, said that faculty and staff have become more aware of obstacles outside the classroom students may be facing that could affect their academic performance. "There's now more of a sense of wow these students need this, I see a picture of this student that really needed this, there must be more like him out there," Bridges said.
"(Romero) is really wanting to let people know that it's okay to talk about this," Bridges said."It's something that people don't want to talk about and put out there but I think that the fact that he was able to go out there, he really helped people feel more empowered and say, yes this is a problem."
For Romero, a sense of stability was gained when he was accepted into The Dax Host-Home program, a program created by DePaul USA, a national homelessness organization that gave him an apartment to reside in temporarily. Though he has received an extension in his stay, Romero said the program has allowed him to build up a savings account and prepare for his future rather than focus on his present obstacles.
"The hardest part is building up to be able to be financially stable in the long run and that's what the program is all about," Romero said."It doesn't just take one quarter. It might be a whole academic year, it might be until graduation."
Though Romero remains uncertain as to how long he will reside in the apartment, his savings and increasing confidence that he will get job post-graduation keeps him encouraged to move forward. 
Romero has received acknowledgement from the DePaul community but hopes to continue to raise awareness for students facing housing insecurity.
"Just to think that there is probably someone sitting in every class you have going through something," Romero said. "It's just about how can we get these students to come forward and get help."