Stomach flu breaks out on Lincoln Park campus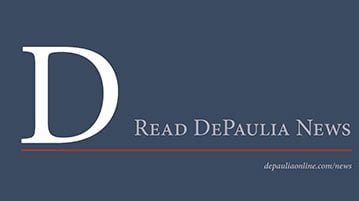 There has been an outbreak of the stomach flu on DePaul's Lincoln Park campus, according to Public Safety. The virus, known as gastroenteritis, has affected more than 30 students.
According to Assistant Director of Emergency Management Cheryl Hover, the illness began last weekend when six students were transported to the hospital with stomach pains.
Since then, it has spread across campus. As of Friday, 31 students are known to have contracted the illness, with the most reported cases in Seton Hall. As a result, Facility Operations has ramped up its cleaning efforts, through deeper sanitation of residence halls.
This outbreak is not due to issues with air or food quality, Hover said.
Symptoms of the disease include nausea, vomiting and diarrhea. Those who may be affected have been asked to isolate themselves and not attend class or work.
"We will continue to monitor reports of ill students and stay in touch with ill students," Hover said. "We will also continue disinfectant cleaning and have now done heavier cleaning at all buildings as a precaution."
To help prevent the disease, students are asked to regularly wash hands, practice good hygiene and avoid touching the eyes, nose and mouth.