House fails to override veto of MAP grant bill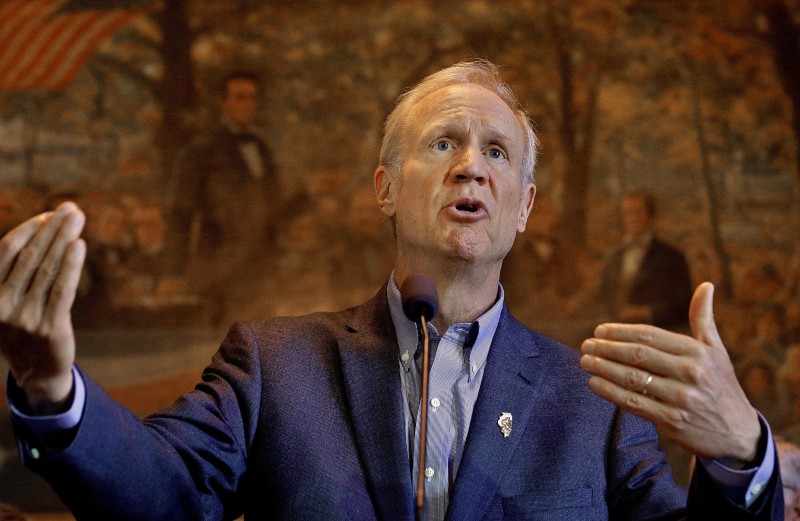 An attempt to override Gov. Bruce Rauner's veto of a bill that would have funded the Monetary Award Program (MAP) failed Wednesday afternoon, falling two votes short of the required supermajority in the Illinois House of Representatives.
The bill would have allocated more than $350 million to the program, which gives out thousands of grants every year to low-income and working class students attending public and private universities in Illinois.
The measure passed the state senate earlier in the day, but failed 69-48 in the house. There, it was opposed by all Republicans and a lone Democrat, Rep. Scott Drury (D – Highwood). State Rep. Jack Franks (D – Marengo), who voted no on the original bill, switched over and voted with his party.
Democrats derided Rauner and the Republicans for not supporting the measure. Republicans shot back, however, saying the Democrats are playing politics ahead of the March 15 primary. They contend that the state has no money to fund the program even if it did pass.
The posturing over the MAP grant issue is just one battle in the political war between Rauner and powerful House Speaker Michael Madigan (D – Chicago). Rauner insists upon the consideration of his pro-business, anti-union "Turnaround Agenda" as a pre-cursor to passing a budget. Madigan, however, insists that the budget and finding new revenue must come first.
As a result of the bickering, Illinois is only one of two states in the country still without a budget, seven months into the fiscal year. The crisis has had a severe effect on social service agencies that rely on state aid and has exalted permanent damage on the state's already dire fiscal condition.
DePaul enrolls more MAP recipients than any private university in the state. After the governor's veto of MAP funding in mid-February, university President Rev. Dennis Holtschneider, C.M. said DePaul would honor MAP through the next academic year, but urged lawmakers to quickly restore funding.
"DePaul makes this decision with the full expectation that the state of Illinois will ultimately have a budget that funds the MAP program, as it has for decades prior to this year," Holtschneider said. "DePaul calls on Illinois' elected officials to put aside political differences for the good of all students in Illinois who use MAP to become productive and employed citizens of our state."