Despite Student Center closure Tuesday, workers will be paid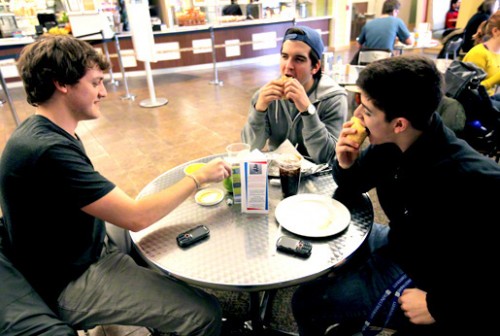 Freshman Gautam Bhoyrul just wanted dinner Tuesday night. But upon returning from filming a separate campus event, he found the Student Center closed following Milo Yiannopoulos' speech and the ensuing campus protests. With The Ray overflowing with students facing a similar dilemma, he ordered food and called it a night.
But the next day, he saw a bigger problem: what about the Student Center workers who left work early?
"Initially I heard they weren't going to get paid," he said. "They're normal, nice people, and they've helped us out. I mean, I'm a freshman, I've been eating in the Stu almost every day."
According to Operations Director Bob Janis, all Student Center workers – both DePaul students and those employed by the university's food service provider, Chartwells – will be paid for their promised hours Tuesday. But as word circulated Wednesday morning, Bhoyrul launched a GoFundMe page to support the employees who serve him and other students each day.
In 24 hours, the crowdfunding effort raised more than $300, most of which Bhoyrul said came from fellow students or anonymous funders. After learning they would be paid for their work, Bhoyrul said he was relieved and would reimburse the donors.
"The fact that they are getting paid is all that matters," he said.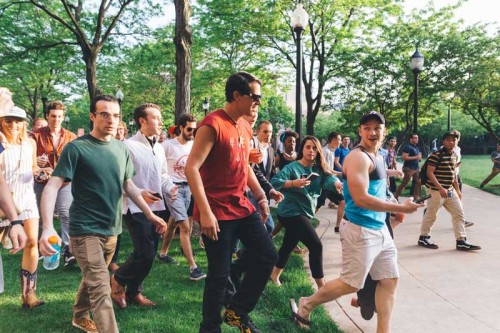 Amid the tense campus atmosphere, Bhoyrul said he saw this effort as a means to bring people together – regardless of their opinion of what occurred Tuesday. Controversial conservative Breitbart journalist Milo Yiannopoulos' speaking event at the Student Center was abruptly interrupted by protesters Tuesday night, causing a chaotic scene as the more than 500 attendees and at least 100 demonstrators outside spilled across campus.
After Yiannopoulos led supporters outside, the Student Center was closed around 7:45 p.m. for safety reasons according to the university, and employees were sent home.
Bhoyrul said he reached out to Yiannopoulos after launching the fundraiser to see if he would donate, as well. While he said he sees both sides of the issue – that Yiannopoulos should have been allowed to speak and that much of his rhetoric can be divisive – some of what he saw and the response to his fundraiser have been encouraging.
"I saw videos of people on the quad having discussions about our country and current issues instead of getting into fistfights," he said. "They were still hearing other points of views, and I thought that was really interesting: that we are having actually civil debates across campus. I thought it was going to be all-out brawls. The fact that that's not being focused on as much is a big deal."
For now, he's focused on another fundraiser called "Give Me Money for Cheesecake Factor" (sic), which began as a joke after discovering GoFundMe. He said the funds raised will go towards buying a meal and supplies for the homeless near the Lincoln Park campus sometime next week. This fundraiser's scale is smaller: including the payment he received for filming Sheriff Tom Dart – who spoke at the same time as Yiannopoulos – he has raised a little more than $30.
View Comments (1)