DePaul student shot after mugging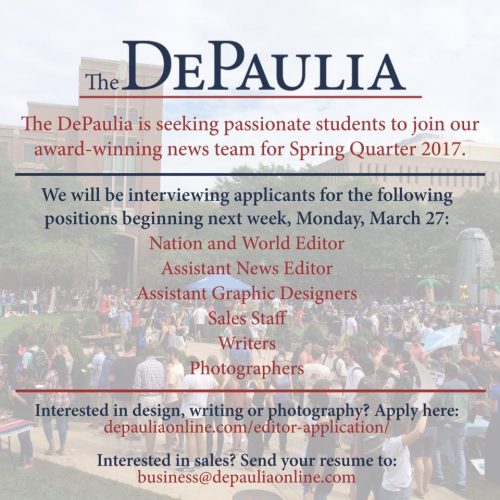 According to a Public Safety alert, an 18-year-old male DePaul student "was a victim of attempted robbery" while walking home around 1 a.m. Tuesday morning. The student was "approached by two individuals who (demanded) money" on the 1100 block of W. Lill Ave. and was shot in the leg when he attempted to flee, according to the alert.

Public Safety officials reported that the student's injuries were non-life threatening. This is the fourth attempted robbery of a DePaul student in the past three months.
In a joint statement released to the DePaul community later that day, Vice President of Student Affairs Eugene Zdziarski and Public Safety Director Bob Wachowski addressed the March 28 attack writing, "Student affairs staff members have been providing support to the student and his family, and we ask that you keep him in your thoughts as he continues his recovery."
The statement also said that despite the fact that the shooting occurred about a half mile from DePaul's Lincoln Park Campus, the university is "taking (the incident) very seriously."
Zdziarski and Wachowski encouraged students to use Public Safety's Safety Escort Service and "take note of the number of well-marked exterior call boxes that are located throughout the Lincoln Park Campus."
The statement made no promises of an increased presence of Public Safety officers but said officers "will be on heightened alert during their campus patrols."