Bitcoin Gold Rush excites DePaul students to invest, others worry bubble will pop
What you need to know about Bitcoin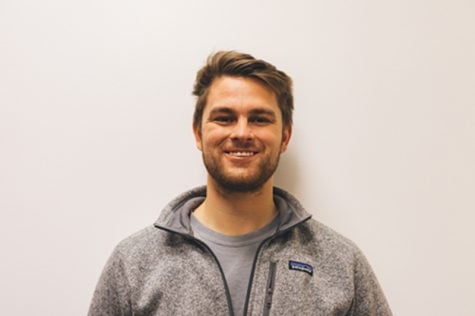 More stories from Jonathan Ballew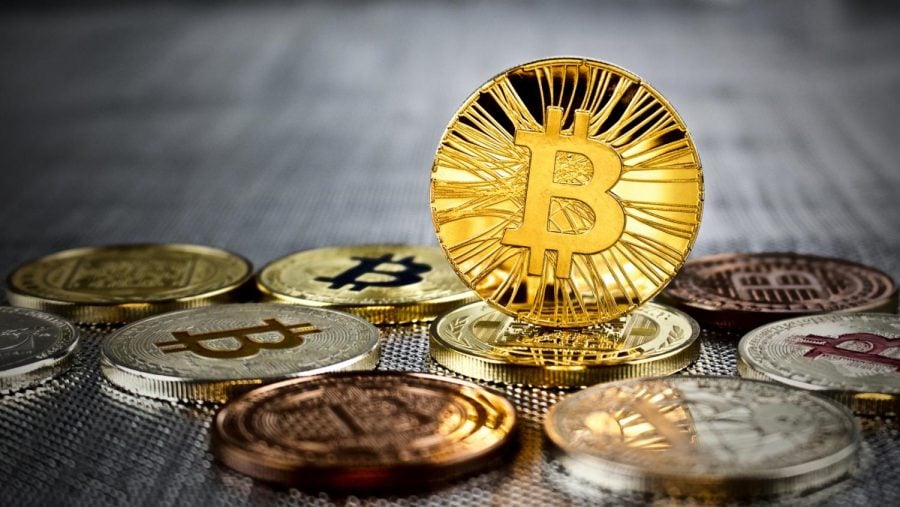 Bitcoin investors are on an exciting but volatile roller coaster ride and no one seems to know if and where it will end.
With prices soaring, Bitcoin investment has become an online speculative gold rush and tenacious investing millennials are scrambling to get in on the action.
Cryptocurrencies are captivating young investors globally, and DePaul students are no different.  Many students have joined the Bitcoin craze, pouring money into Bitcoin and other cryptocurrencies.
Bitcoin is a cryptocurrency that trades on various exchanges over the internet.  Users can exchange Bitcoin for certain goods and services.  Although Bitcoin was initially the currency of the dark web — the black market of the internet — it is becoming more and more widely accepted.  An increasing number of major companies now accept Bitcoin in some capacity, including Microsoft, Expedia and Subway.
At the time of publication, a single bitcoin was worth nearly $18,000.  To put things in perspective, a year ago, a single bitcoin was trading for around $800.  Two years prior a single coin was worth around $400.  In recent weeks bitcoin prices have skyrocketed, nearly doubling.
Although many millennial investors might be excited about Bitcoin, there are large risks involved.  Some experts warn against investing, calling Bitcoin a bubble market that is bound to pop.
Traditional investors have likened the Bitcoin craze to the dot-com bubble of the early 2000s.  Prices were volatile and could move hundreds of percentage points in a single day of trading. Eventually, the bubble popped and many companies lost everything.  Others, like eBay and Amazon, emerged stronger than ever.
Old-school investors have continued to warn against investing in Bitcoin, but that has not stopped young investors from hitching a ride on the cryptocurrency express.
A survey by Blockchain Capital found that 30 percent of millennials would rather own Bitcoin than government bonds.  The study of more than 2,000 people found that on average only 18 percent of individuals surveyed would prefer to buy Bitcoin rather than government bonds.  Only 5 percent of those surveyed over the age of 65 said they would rather have Bitcoin.
Haji Seferian, DePaul junior, bought his first bitcoin in mid-August when the currency was trading at around $4,200.
"I had heard about Bitcoin multiple times and my cousin finally convinced me to get involved," Seferian said.  "We thought it was an exciting opportunity."  
Mike Johannes is a junior studying finance. Because of his faith in the emerging technology, Johannes has taken an aggressive approach. He is heavily invested in Bitcoin and other types of cryptocurrencies.  
Johannes cautions other young investors to make sure they understand cryptocurrency before investing heavily.
"A huge risk that I see now, is investors pouring money into cryptocurrency without doing due-diligence or research," Johannes said. "They don't understand the technology."  
The technology Johannes is referring to lies in the different types of cryptocurrencies.  There are currently over 1,000 different cryptocurrencies, with more being created every day.  Each currency uses various collection methods called mining. There are also different types of ledger systems, such as the blockchain, and each cryptocurrency can be used for different types of transactions. If an investor does not understand how these cryptocurrencies work, they are essentially gambling in an extremely volatile market.
When it comes to cryptocurrencies, Johannes has no plans of cashing out anytime soon.  
"I have been both buying and selling and will probably continue to do so," he said.  "I think we could see Bitcoin go as high as $100,000 in 2018."
Grantley Meade-Casey is another DePaul student that has an investment in Bitcoin.  He first invested back in 2014 when each bitcoin was trading for around $400.
Meade-Casey has decided to go all in — currently 100 percent of his investment portfolio is invested in cryptocurrency.  He believes the bubble is overhyped and like many, he places his faith in the underlying technology of the blockchain.
Meade-Casey is a member of the DePaul Investment Group, and he has noticed that DePaul investors seem excited to help each other out.  Instead of keeping information to themselves, many students are eager to give each other advice.
"It's a lot more open here," said Meade-Casey.  "It's not like we are investing millions. It's a lot of money, but it isn't life or death.  Who doesn't want to share wealth with their friends?"
All three DePaul students, Seferian, Johannes and Meade-Casey, are in the process of starting cryptocurrency investment clubs.  
Both Seferian and Johannes are almost ready to launch two separate DePaul sanctioned cryptocurrency clubs.  They both already have enough interested students and a faculty advisor on-board.  Neither have a definitive start date, but both are hoping to have their clubs active during the upcoming winter quarter.
Meade-Casey is also working on creating a cryptocurrency club, though his will not be a DePaul University sanctioned group.  He will be looking to add members from surrounding universities in Chicago.
Not all DePaul students are Bitcoin believers.  Connor Walsch is a sophomore  and a financial mathematics and accounting major.  Walsch believes that Bitcoin is headed for a crash, though he says no one can be sure when that will happen.
"I could see Bitcoin at $100,000, or I could see it at $1,000 by the end of next year and neither would surprise me," Walsch said.  
Walsch worries that young investors without experience will be left with nothing if the bubble pops.
"It's pure speculation. There is no rhyme or reason," Walsch said.  "When it comes down people are going to be hurting pretty deep."
Mark Shore is an adjunct professor in DePaul's Department of Finance.  He says that he has had a few students that have told him they have been trading in cryptocurrency.  Shore cautions students to understand the market and the exchanges if they want to invest.  
"Try to understand, what are the fundamentals underlying a given cryptocurrency?" He said.  "Why are investors attracted to some cryptocurrencies and avoiding others?"
Cryptocurrency is a brand new technology and investors are in uncharted waters.  The only thing that seems certain with Bitcoin, is its uncertainty.
View Comments (1)