Donna More addresses concerns about North Side crime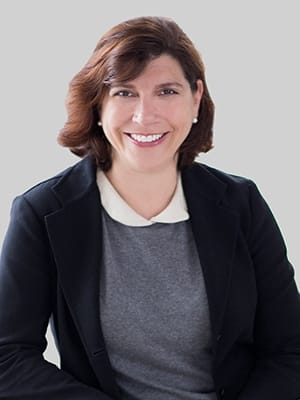 Cook County State's Attorney candidate, Donna More, hosted a public forum last Tuesday night to promote her campaign.
As a Georgetown University Law graduate, More began her law career handling appeals at the Cook County State's Attorney's office. Later in her career, she moved to the Illinois Gaming Board, eventually earning her place on their General Counsel. In addition to this, she has worked many pro bono cases over the years.
More discussed community concerns, opposing candidates and adjustments she vows to bring to the office if elected to the 22 attendees that filled the event at the Claridge House in the Gold Coast.
Mel Jones of the Clark and Division Collaborative (CADC) moderated questions concerning the neighborhood's petty theft, revitalization of civil division programs and the growing fear of criminals being caught and released.
"It hits a nerve in my neighborhood," said forum attendee, Mary-Donna. "We've seen an increase in crime, and it's gotten a lot more violent. In many cases, it seems these criminals are being released time and time again."
More explained how violent offenders are often dealt with too lightly, urging that they must be handled with proper strategies.
"We have over 50 alleged murderers who were out on electronic monitoring," More said. "That might as well be catch-and-release because they can't be found. You're catching people committing violent felonies with their ankle bracelets on."
Jones voiced concerns from the CADC over the excessive shoplifting and petty theft that occurs in the Clark and Division area.
"People will shoplift, come out with things they won't use, fence them, and reach the drug dealers in our neighborhood. This is our Chicken Little," Jones said.
More responded by explaining the root of this phenomenon is typically a mental health issue and must be handled differently than violent crimes. She painted the picture of a more functional prosecution system.
"You could have a mental health professional review each of the districts evaluate the case, instead of taking that person to Cook County Jail, where they will be off their medication," she said. "In most cases, they'll commit a worse offense in county jail. Instead, you could take them to a mental health facility, where they can give them the kind of help they need and keep them on their medication. It's one-third of the cost of being in county jail."
More critiqued the fundamentals of the current office and expressed concerns that it funds civil law firms at twice the county rate and has cut civil division programs that were thriving.
The three other candidates include Kim Foxx, who currently holds office, Bill Conway and Bob Fioretti. Early voting for the Illinois Primary occurs Mar. 2-16, followed by Election Day on Mar. 17.
"I don't consider myself to be a true politician," More said. "I don't want to run for anything else. I just want to fix the criminal justice system. Many politicians aren't willing to make the commitment to something that won't get them re-elected."