Colleges adapt to scaled-back campus reopening
As the focus for fall quarter was shifted online, faculty within each college were forced to redesign some courses originally slated to be conducted in-person. For some schools, a digital focus presented challenges for hands-on coursework.
Colleges evaluated curricula and procedures after the announcement that autumn quarter would be remote. Although faculty has time to prepare remote lesson plans, challenges arise amid teaching some classes. New programs and accommodations have been added to help students succeed throughout the quarter.  
College of Education 
Although all classes will be remote through fall quarter, the College of Education created DePaul Open Window (DePOW), a program that will connect COE students to DePaul faculty and staff's children for one-on-one instruction.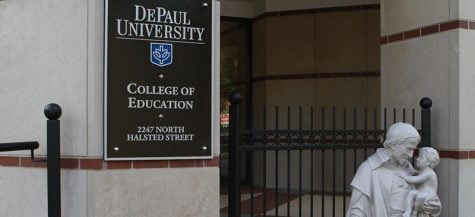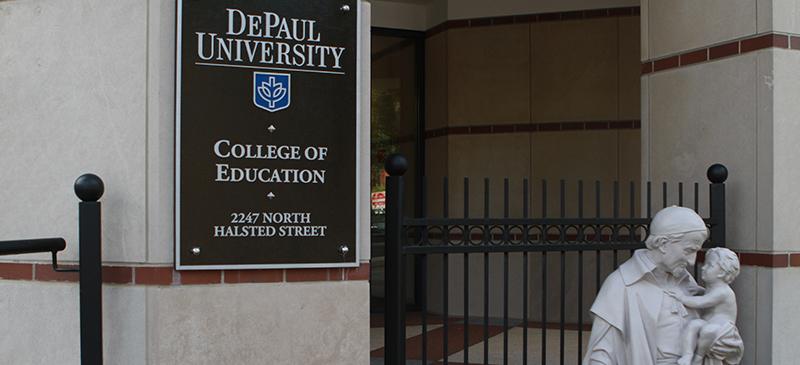 DePOW will include how to teach reading, social studies and general instruction through online platforms such as Zoom, providing students with a weekly 30-60 minute learning experience created and led by education majors.
"This program was created to match children of DePaul faculty and staff members with education majors seeking field experiences as part of their coursework," said Director of Field Experiences and Student Teaching Kathleen Liston. 
Dean Paul Zionts said the student-teaching experience won't be up to the normal standards, calling typical student teaching an "A" and this year's program a "C.+" But the college plans to help students after graduating. .
"When they go off and teach, including the ones who just graduated, we're going to be meeting with them during the following year, inducting them into the classroom," Zionts said. "If it means they're going to come in and chat with us every week, and have a mentor even, we'll assign somebody. We're going to support our grads who didn't have the kinds of experience they felt they would get. And that's free.
The systemic racism brought to light this year, including police brutality, is at the forefront of the college's leadership's minds, Zionts said.
"The real issue is systemic racism in the college and the university," Zionts said. "I don't want [our faculty] to say — I will not feel comfortable if only they said to me, 'We looked at our curriculum, there doesn't seem to be any racism embedded in it.' I want them to also say, 'And here are the kinds of anti-racist, anti-white supremacy things I'm bringing in to correct the syllabus for this quarter.' And we're not getting any pushback on this."
Zionts said the college is offering scholarships to students during their student-teaching quarters to help them make ends meet.
"[We're doing it so] they don't have to worry about putting food on the table, so they don't have to worry about rent during student teaching," Zionts said. "Why should they? Jesus God, why should they have to worry about that stuff?"
College of Law
Already two weeks into the term, the College of Law has a combination of in-person and online classes, although the amount of in-person classes has scaled back following university announcements.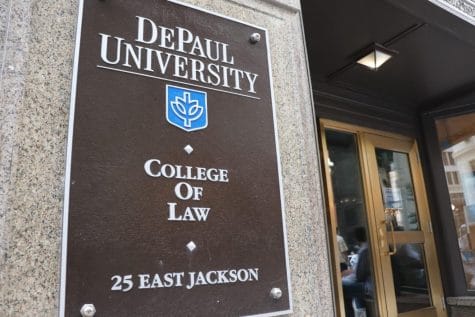 "Each of the 1L sections will come in once per week for two of their classes and take their remaining classes online," a statement from Dean Jennifer Rosato Perea read. "Except for a small number of experiential learning courses, upper-class courses are online.
"At the same time, we are ensuring that our students have a 'home' at DePaul Law, keeping our library, as well as other spaces on the Loop campus, open during the week," Rosata continued.
The DePaul Law Library will be closed to the general public until further notice, but students and faculty can access the facility during its specified hours. 
College of Science and Health
College of Science and Health Dean Stephanie Dance-Barnes said the majority of classes for the college will be conducted online, but the college will utilize various synchronous and asynchronous modes of instruction. 
Additionally, the college has established a series of innovative methods to "ensure hands-on and interactive opportunities remotely, such as live-streaming lab sessions and utilizing virtual lab simulations."
"A number of our departments, such as Physics and Environmental Science, are working diligently to distribute by-mail lab kits to allow students to conduct experiments from home with the virtual support of their instructor," Dance-Barnes said. "This will ensure that lab experiences can be less cook-book and more inquiry-based."
All classes within the Department of Chemistry and Biochemistry and Environmental Science departments will be conducted online.
"We understand that the in-person lab experience is important, but we are prepared to offer the best experience possible online," said Environmental Studies Chair Mark Potosnak in an Aug. 14 email. 
Dance-Barnes said the college plans to "ensure all forms of academic support" will be available to students remotely. 
"It must be stressed that the campus is not closed, so when it is necessary to provide in-person support our CSH faculty and staff will be responsive, while ensuring proper safety guidelines are being followed," Dance-Barnes said. 
The Art School 
The Art School will send out materials for all studio art classes, sculpting and any other classes that will involve specific materials. Faculty designed specific material lists for specific classes. This was all done for free by DePaul. 
Although teaching art remotely may be a challenge, professors are using technology to create thorough demonstrations for their classes.
"I was sent a camera to record my lectures with," art professor Bibiana Suarez said. "That way, I can show my beginners painting class how to use a specific tool or how to do a technique." 
Professor Matthew Girson will also be teaching beginners painting, and hopes to use the advantage of synchronous classes to have live discussions. 
"We will have critiques and discussions of each other's work," he said. "… A big part of the learning process involves discussions and critiques with the whole class."
Professors have the advantage of using their at-home studios to teach, and will also teach students how to set up their own. 
"It's a more relaxed environment and nicer environment than my classroom," Suarez said. "I can navigate, sort of mentally that bridge between going from teaching to the studio in an easier way." 
"If you want to be an artist in this society, society makes it very difficult to be an artist, you've got to find the time and find the space, and make the work of artwork that you absolutely need to make," Girson said. 
Students will be provided necessary materials to their home address in time for classes to start. 
The Theatre School
Curtains will remain closed for students in The Theatre School (TTS) through fall quarter, with hopes to return to the stage in December. In an email sent to Theatre students, Dean John Culbert announced that in accordance with the new reopening plan, all classes in TTS will move online.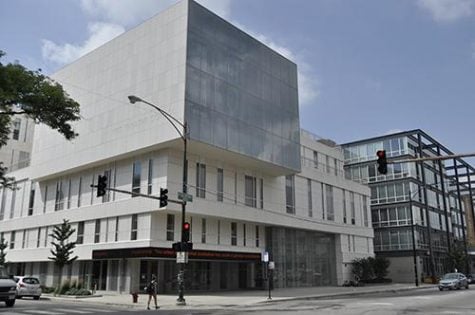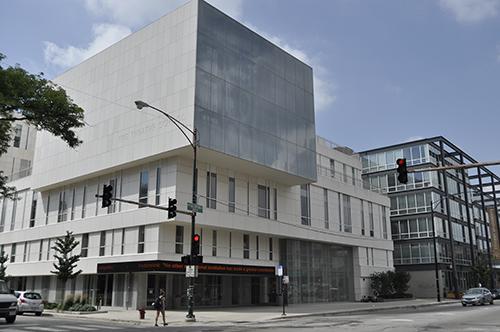 The update mostly impacts Design/Technology students, some of whom were anticipating at least some portion of their classes to take place in-person, while Performance and Theatre Studies classes were already officially set to take place entirely online, according to the email. Unlike spring quarter, students in TTS will have limited access to resources within the school, including computer labs and certain shop spaces. 
"They're most definitely classes that are better taught in person," said Sam Leapley, a fourth-year Design/Technology student. "When you don't have the ability to work [hands-on] with the equipment, you just sit there and look at images of it and pretend you kind of understand how it works."
Acting and performance classes will be done remotely, while performance rehearsals will be conducted with protocols and guidelines in place. Students will participate in a student-led festival of performances called FORTS, which stands for "festival of online remote theater showings," according to Damon Keily, chair of performance at TTS. 
Theatre tech majors will have access to the Theatre buildings to use equipment. Adjustments will be made to how certain procedures will be conducted such as costume fittings. 
"The actual taking of a show and forming a show, we've got permission to do a much smaller scale version of this in the fall that's socially distant with masks, and we're using Zoom cameras remotely, so that there are very few people in the room at a time," said Victoria Deiorio, chair of Design and Tech Department. 
Moving forward, TTS administration is remaining optimistic about a return to semi-normalcy by the end of the year, planning to deliver some classes in person then. Virtual performances will be taking place throughout the season as well as a gradual transition into live performance. 
"The current plan is to start rehearsing shows as early as December and have people back in rooms, using stringent safety protocols, developed by our director of production, and then our plan would be some time starting in January, February, somewhere in there," Kiely said.