From 'Breakfast at Tiffany's' to 'Minari': How Asian representation has changed in film and TV
The Academy Awards saw a number of firsts this year. Chloé Zhao made history as the first Asian woman to win the Best Director award for "Nomadland," while  "Minari"'s Youn Yuh-jung made history as the first South Korean woman to be nominated for and awarded the Academy Award for Best Supporting Actress. 
The last Asian woman to win Best Supporting Actress, Miyoshi Umeki, won in 1957 for her performance in the film "Sayonara," a film about a U.S. fighter pilot who falls in love with a Japanese dancer. 
Since 1957, the entertainment world has changed drastically, and Asian and Asian American representation in film has come quite a long way. Award-winning movies featuring Asian casts like "Parasite" and "Minari" come after years of stereotypical and problematic portrayals of Asians. Films like "Breakfast at Tiffany's," starring Mickey Rooney in yellowface as a Japanese man, and "Sayonara," which was criticized by art and film historian Scarlet Cheng for its depiction of Japanese women as quiet and subservient, carry with them the stereotypes of their times.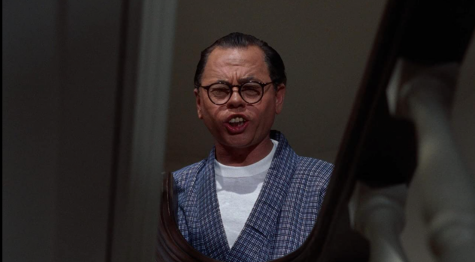 "Stereotypes have been a problem in film throughout its history," said Sophia Wong Boccio, founder of the Asian Pop Up Cinema film festival in Chicago. "The submissive or docile stereotype comes from a lack of understanding and exposure, particularly in American filmmaking. It is therefore important for film festivals like us with the mission to expose audiences to diverse cultures and storytelling across Asia by definition, challenge those conventions."
"I think Asian culture in general has been overly romanticized or even overly sexualized: it is also like a reflection of the conqueror and the conquered," said professor Yuki Miyamoto, who teaches the class "Re/Presented Bodies of Japan" at DePaul University.
Miyamoto notes that audiences are becoming more critical and aware of the stereotypes seen in media. With platforms like Netflix making content such as Korean dramas more available, audiences can interact with media from other countries. 
"There's still certainly a very long way to go and a lot of damage caused by past representations that were stereotypical that needs to be undone," said DePaul professor Ashley Smith, who teaches classes on diversity and inclusion in cinema and television, delving into the history of marginalized groups in entertainment. She pointed out characters like Long Duk Dong in the 1984 film  "Sixteen Candles," whose foreign name and culture are used as the punchline of a joke. 
To undo the damage of these past depictions, Smith suggests increasing the amount of representation in films to show that members of the Asian American community — or any other underrepresented community — are not a monolith. 
"There might be shared experiences among members of their community, but of course there's different experiences in regards to age, gender, sexual orientation and a variety of other things too," Smith said.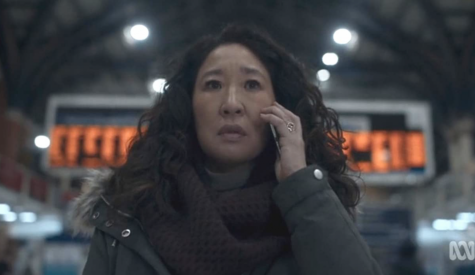 More films and shows have moved away from stereotypical representations and focused on more realistic and normalized portrayals of Asians. As such, Miyamoto considers this a "transitional time" for depictions of Asians in entertainment. She highlights the depictions of Asian characters and culture in the spy show "Killing Eve" and the rom-com "Always Be My Maybe" for the fact that the characters were not overly exoticized: namely the main character of "Killing Eve," played by actress Sandra Oh.
"Her being an Asian woman has nothing to do with the plot, she was not overly exoticized, oversexualized, or overly asianized," Miyamoto said.
Miyamoto also notes how far depictions of Asians have come since the days of "Breakfast at Tiffany's": "We definitely passed that stage and it's definitely evolved, which is good."
With more films and television shows starring Asian leads and stories coming out, Smith suggests supporting it in order to show CEOs and movie executives that there is interest for these stories.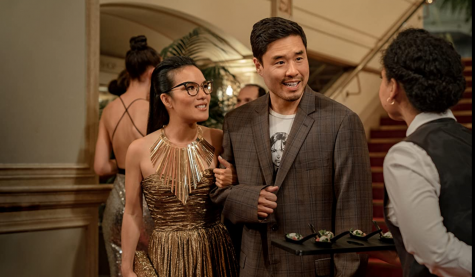 "When things are available that are showing Asian Americans in a positive light, whether it's a big blockbuster like 'Crazy Rich Asians' or whether its something a little bit more of an indie film like 'Farewell,' support that [film] financially by going to see it, by spreading word about it," Smith said. "With the success of films like 'Crazy Rich Asians' and even something like 'Hustlers,' which has a multiethnic cast including Constance Wu, the CEOs and executives see that people will go see and patronize a film that has multiethnic stars in it."
Organizations like Asian Pop Up Cinema also help to bring movies by and featuring those of Asian descent to a wider audience: the moviegoers of Chicago.
Since the Covid-19 pandemic disrupted regular film festival activities, Asian Pop Up Cinema adapted by hosting virtual screenings and drive-in theatres at Lincoln Yards. "Minari" was featured among other movies such as the Hong Kong rom-com "Ready O/R Knot," the Malaysian horror film "Roh" and the Japanese teen drama "One Summer Story." 
"The films are chosen specially with American audiences in mind," Wong said. "They are entertaining and educational. We believe that it's an obligation that people have for each other to respect differences, understanding different cultures and appreciate the similarities."
On April 22, the Senate passed a bill denouncing anti-Asian discrimination and creating a new position to review Covid-19 related hate crimes in response to an increase in hate crimes against Asians. At a time that stresses the need for proper representation more than ever, Chicago's Asian art communities feel the importance of telling Asian stories.
"Our mission has always been to bridge eastern and western culture and expose the general public to stories told by Asian filmmakers," Wong said. "Given today's social and political climate, we are prouder than ever to be providing the city with an outlet that reinforces the commonalities we all share through a familiar art form like film."
The current run of Asian Pop Up Cinema ends May 2, where the winner of the Audience Choice vote will be announced. The winner of the Audience Choice vote will be encored for 24 hours on Sunday, May 29 on the Asian Pop Up Cinema website.