Photo courtesy of Landon Campbell
'His legacy will live on': Remembering DePaul '20 alum Michael Holmes
May 9, 2021
DePaul alum Michael Holmes had a mind that was overflowing with inventive ideas to make the world a better place. Though just beginning his journey into postgraduate young adulthood, his close friends knew that he was going to leave a mark. 
Holmes died on April 20 after a month-long battle with a rare form of brain cancer called astrocytoma. He was 22 years old.
Holmes started at DePaul in 2016, rushing Phi Kappa Psi. He became the fraternity's treasurer that same year — the youngest member to receive that title in the fraternity's 27-year history — and formed a close bond with several of his fellow brothers. While in the role, Holmes raised over $100,000 for the chapter, helping to bring them out of existing debt. He graduated from DePaul in 2020 Summa Cum Laude. 
"He wasn't always the loudest person in the room, but he just like gave off this aura that people respected, people related to and people wanted to be around and listen to, also," said Landon Campbell, Holmes' friend and former roommate. "… I just find that so impressive, that you can have a freshman in college [be] able to like get 50 plus young men [and] put them in their place."
 When asked about Holmes' character, his friends were in agreement: His unmatched work ethic and entrepreneurial mindset were defining features of Holmes' personality. During his senior year of high school, Holmes came up with a business pitch for a competition to turn leftover food into compost, sold for a discounted price. The pitch later won first place, and a cash prize.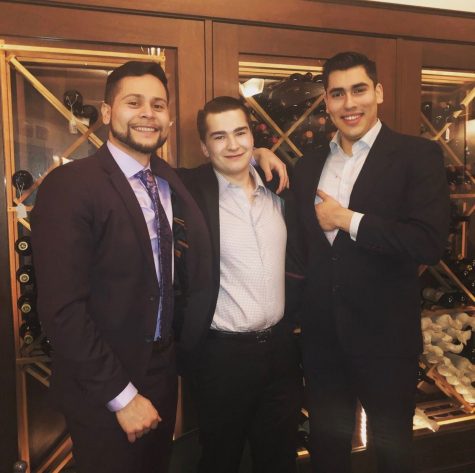 "Throughout all of high school, you know, he was working to support himself, just like I was. And he continued doing the same thing throughout all of college," said Edwin Aguilar, a DePaul graduate and friend of Holmes. "… We were able to sort of get each other [and] value hard work and the things that come out of that, and it's obviously shown in his work ethic."
In addition to his ambition and drive, Holmes is remembered as having a great sense of humor — with a penchant for "dad jokes."
"The way that he would laugh afterwards, you know he would have kind of this unique, funny laugh when he'd crack a dad joke," Aguilar said. "It was so unique, and his eyes would scrunch up."
He was also described as an exceedingly kind, caring friend. 
"He cared about how you were doing so much more than you probably would have thought," said Jonathan Munroe, one of Holmes' friends. "… When we were freshmen in our fraternity, it was like 100 people, I could tell that he cared about how the majority of those guys were doing."
Holmes and Campbell were the founders and co-hosts of the podcast "In Their 20s," which centers around helping young professionals navigate their careers. The podcast has featured a series of notable guests, like former congressman Beto O'Rourke and retired NBA great and Olympic Gold Medalist Tim Hardaway.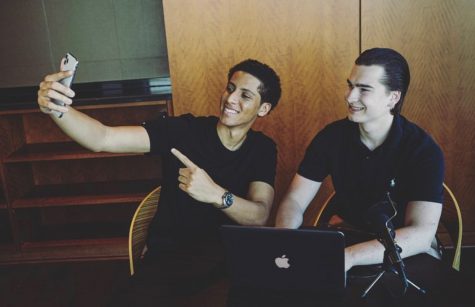 "We created this from nothing," Campbell said. "It's become larger than a podcast; we have a community."
Campbell said that he plans to continue on with the podcast in Holmes' honor. 
"I just feel like the impact of this was much larger than we could have realistically expected, but I mean, we always continued to work on this because we saw the power behind this," he said. "I do want to keep this going, just to preserve Michael's legacy and what we were building."
Following Holmes' death, Campbell launched a fundraiser in Holmes' honor.
So far, 236 donations, amounting to over $16,500, have been made in Holmes' name. The fundraiser's goal is $25,000 — which will go toward Holmes' memorial expenses — but excess money may be used to establish a legacy scholarship in his name, according to the fundraising website. 
Holmes' fraternity, Phi Psi, will host its yearly philanthropy event in Holmes' honor. The event, dubbed "Cornhole For Cancer," will take place on the DePaul Quad on May 22 from 12-4 p.m. All proceeds will be donated to Holmes' family. 
"He was a fighter – a frequently seen trait in Michael – no matter the outcome he gave everything his all," the fundraiser website reads. "He may have lost his life to this incurable disease but his legacy will live on."