New DePaul provost search process begins again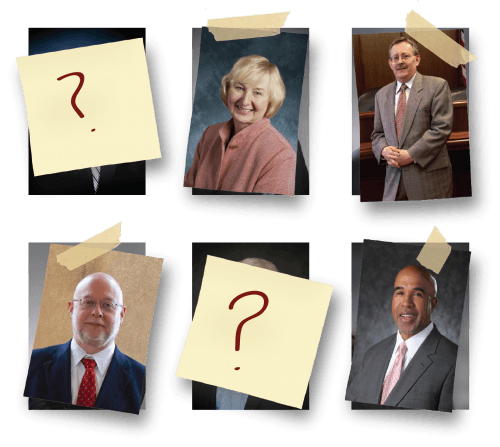 Hang on for a minute...we're trying to find some more stories you might like.
As Autumn Quarter comes to an end, DePaul's administration is still in hot pursuit of a new provost to fill the vacant seat that was left behind when Donald Pope-Davis resigned after a brief six months last December.
According to Rev. Edward Udovic, the search committee has focused their efforts on looking at the pool of potential candidates and finalizing their decision on who will be chosen for initial interviews. Afterward, the finalists will be announced and later invited to campus for a second round of interviews. Despite being well into the search, several more steps are expected to follow before Nov. 21 when the initial round of consultations are projected to be finalized.
"After meeting with the first candidates the committee will then have to decide who will be finalists and who will be invited back for on-campus interviews with constituencies," Udovic said.
Initially, the search committee advertised the position nationwide and worked to contact and follow up with more than 75 potential candidates for the position. Although time consuming, and considerably expensive, the search committee has decided to use the same process as the last search two years ago, utilizing the services of Academic Search. However, the definite cost of the search remains confidential.
While being the second in command to DePaul's president, the provost essentially serves as the chief academic officer, working very closely with the deans on important academic decisions. Conveniently for students and staff, a search website will be made available at the appropriate time for their comments and observations regarding the contenders.
"Once finalists are named their bios and C.V.s (curriculum vitae) will be made public as will the schedule of meetings," Udovic said.  "Every member of the university community has an opportunity to attend a session and are all invited to submit their observations to the website."
Currently, the committee hopes to narrow the field down to three or four finalists who would be invited to campus at the end of January or beginning of February for two full days of interviews to tighten the search down to one.
Margaret Fitzpatrick, search committee chairwoman, outlined the process the committee will take to reach their final selection in a recent email to colleagues.
"After the two-day visits by all of the candidates, the committee will review all of the feedback submitted from the sessions, add its own observations about the strengths and challenges of each candidate and then send this summary to the Board of Trustees," Fitzpatrick said. "The Board of Trustees, in consultation with the President, will ultimately make the final decision."
With almost a full year without a provost quickly approaching, a definitive date for when the new provost will be announced has yet to be decided on. Until then, DePaul students and faculty will have to patiently await the final outcome.