DePaul Health considers using neuroanatomist's brain trauma research
The original version of this article was published with an incorrect headline, suggesting the event was sponsored not by DePaul Health, a faculty council committee, but by University Health Services. It has since been corrected. 
DePaul's Health Communication department hosted a Health Summit event on Friday, Sept. 30, discussing the feasibility of hosting a multi-day health event during the 2023-2024 academic year. 
The event featured acclaimed author and neuroanatomist Dr. Jill Bolte Taylor as the keynote speaker. Taylor said she had a stroke in 1996 and has since dedicated her studies to the human brain and how it endures trauma. 
"It took me eight years to rebuild my neurological system skill sets," Taylor said. "I had to relearn sound, meaning and auditory functions."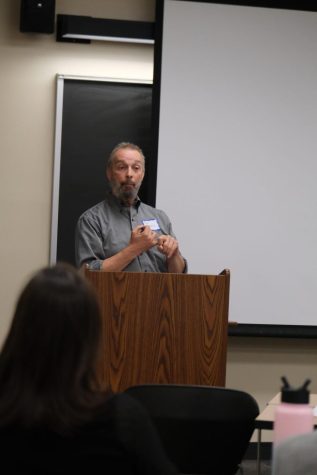 The main focus of Taylor's presentation was understanding, as she called them, the four sections of our brains, otherwise known as "characters." 
Each equally important character is responsible for a different function. Character one handles the organization and strategy. Character two is the emotional section that feels anger, joy and sadness. Character three is the sensory character that digests everything you hear and see in a given moment. Character four is the "right here, right now" player which is completely invested in enjoying and celebrating life.
"We cannot demonize one character of our brain just because it may cause us pain or make us feel anxious," Taylor said. "Instead of cutting it out, we have to recognize the power of what it brings to our lives."
Taylor also highlighted the importance of mindfulness and empathy when it comes to taking care of and understanding our own brains. 
"We have the power to choose how and who we want to be at any moment, and that, in my opinion, is the key to well-being," Taylor said. 
Jay Baglia, a DePaul associate professor, said he believes Taylor's methods of appreciating all aspects of the human brain can and should be utilized by DePaul's health services and administration. 
"I think that Dr. Taylor's talk about the brain is absolutely something that we can apply to ourselves, but also that we can apply to an institution," Baglia said. "We have to think about the organization and strategy of a university, but also about the 'right here, right now' of higher education." 
The summit also featured representatives from the Steans Center, an organization supporting and developing student learning, community development, and faculty teaching within DePaul.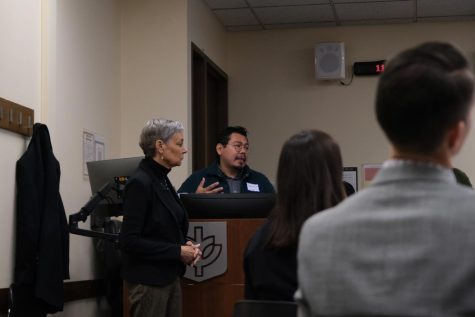 David Pintor, the Steans Center's program manager, expressed his hopes that DePaul will continue to work with the community and channel their energy into supporting movements. 
"It is always on my mind how we can connect the resources that we have to the communities that we serve," Pintor said. "We have to ask ourselves: How do we continue to build that capacity and funding to support community movements, protests and mobilizations?" 
Like Taylor, The Steans Center and DePaul health services have said they understand the value of working to improve the emotional and spiritual health of young students and the communities that they live in. 
Taylor herself is living proof of the miracles that the human body and brain can perform when given the proper time, care and investment – a sentiment that she echoed in her closing statement: "It may not always be easy to understand where our mind is coming from, but this is the wonder, the awe of being human."