Latine organization 'MESA' brings sense of community to DePaul students
"I'm from Perú!" one student said, "My family is from Mexico!" another said with pride. 
Rounds of applause and shouts of support echoed inside room 305 of the Latinx Cultural Center as roughly 25 Latine students sat in a circle introducing themselves during Movimiento Estudiantes de Solidaridad y Apoyo's (MESA) first general body meeting of the year on Jan 12.
Students explained to each other why they came to the meeting. Many of them said they were looking for the same thing—a sense of community. 
MESA is a Latine centered cultural organization at DePaul that aims to provide social, professional and academic support to students as well as to help strengthen their cultural roots.
It was founded in February of last year by co-presidents Emily Vallejo and Evelyn Barrios. MESA has nine board members and has since grown its general membership.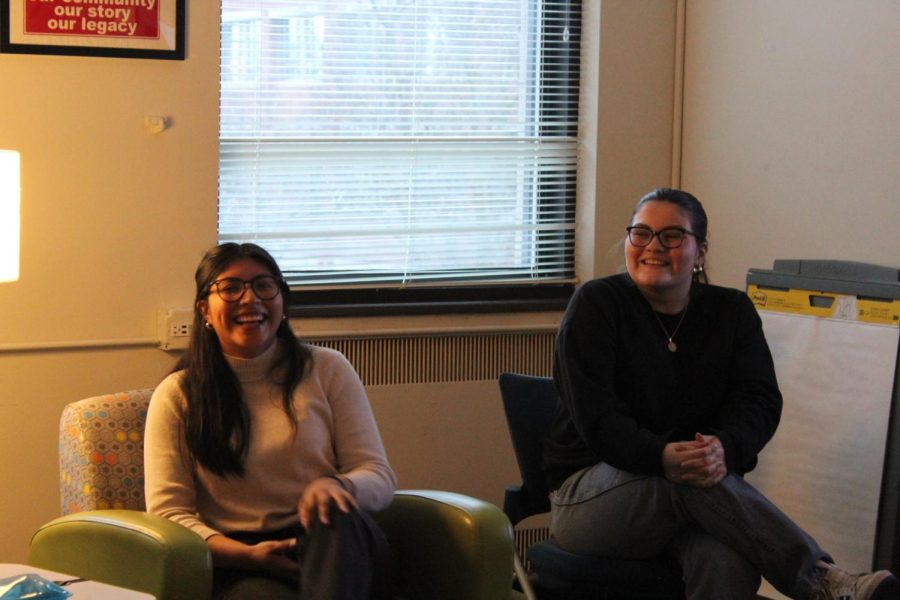 Vallejo says she wants Latine students to know that "your opinion is valuable, your presence on campus is super valuable and your experiences are valid."
As the crowd's buzzing conversations diminished, the co-presidents announced MESA's upcoming events.
A "Champurrado y Chisme" event will be held on Jan 19 from 4:30 p.m. to 6:30 p.m in the Latinx Cultural Center, inside the O'Connell Building. 
Also, a screenprinting event will be on Jan 26 from 4 p.m. to 5 p.m. in the Schmitt Academic Center. 
A "Noche Internacional" event will take place on Feb. 9 from 5 p.m. to 6 p.m. in the Latinx Cultural Center. 
Barrios said one of MESA's goals this year is to "create events that people are really passionate about and will look forward to and will find meaning in."
Among other announcements, they included their efforts to create a magazine called MESA, featuring Latine artists. The organization also plans to host intramural soccer games Mondays and Tuesdays from 9 p.m. to 11 p.m, at the Ray Meyer Fitness Center located in DePaul's Lincoln Park Campus.
Vallejo says MESA is returning this year "with more confidence" as general body members appear more receptive, though she still wants to work to keep members engaged.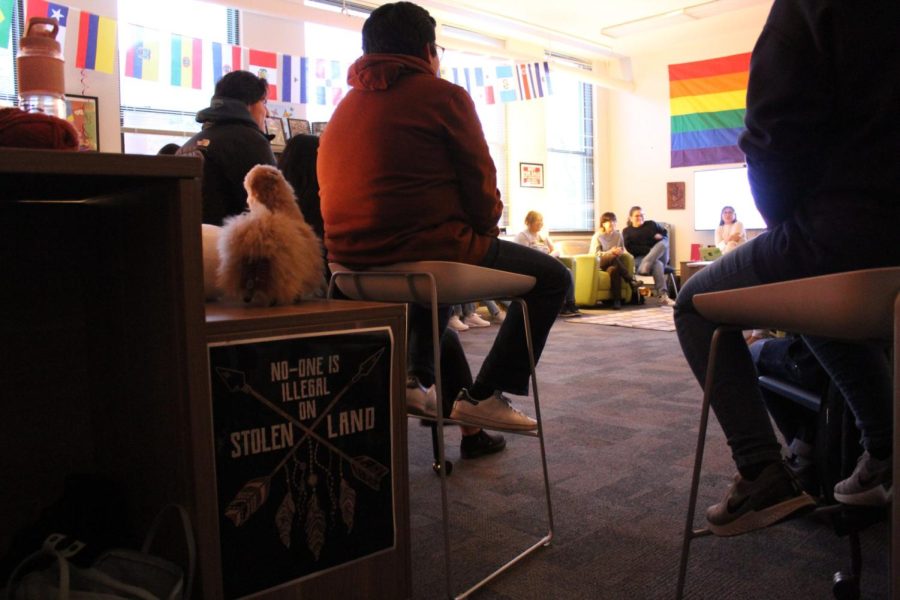 Flavio Diaz, one of MESA's Committee Leaders, said the most effective way to communicate with members is through social media and a GroupMe message chat that has accumulated around 100 members.
Diaz said even then, most of the communication happens through word of mouth.  
"We can't communicate with every Latine student at DePaul so a lot of times members will bring their own friends to MESA," Diaz said.
DePaul junior Vanesa León said she has attended previous MESA meetings and continues to show up because it is difficult to meet other Latine students in her classes as a commuter.
Nearly 20% of DePaul's students are Hispanic, according to the university's 2020 enrollment summary. 
León said as a first generation student, it can be challenging to navigate college life and professional jobs. She said MESA guides those students who "don't know where to start."
MESA is not the only Latine centered student organization at DePaul. There are also groups like Tepeyac, and sororities and fraternities like Gamma Phi Omega. 
MESA's faculty advisor and Latinx Cultural Center Coordinator, Mariela Aranda, said that the organization has brought together graduate and undergraduate students across the university. 
"The group has expanded their vision for the impact they can have at DePaul," Aranda said. 
MESA has also extended their outreach to the Latine community in Chicago. They created a clothing drive for migrants being bussed from the Texas-Mexico border last fall. 
Students can follow MESA on Instagram @mesa_depaul for event updates. 
Diaz said MESA's mission is to help all Latine students and groups in Chicago.
"We are the future of not only our families but our communities as well," Diaz said.