Judge rules against DePaul's motion to dismiss Title IX case
A Northern Illinois District Court Judge denied, on Monday Jan. 9, DePaul University's motion to dismiss a Title IX case filed by an independent contractor who worked with the school from 2005 to 2018.
The decision from Judge Franklin U. Valderrama of the United States District Court for the Northern District of Illinois came after a Second Amended Complaint (SAC) from the plaintiff.
Jenny Conviser, a licensed clinical psychologist who worked as a mental health counselor to DePaul student-athletes, originally filed a Title IX complaint against DePaul in April 2020, insisting that the university wrongfully terminated her contract. DePaul motioned for —and was granted — dismissal, arguing that independent contractors do not fall under Title IX.
Conviser and her counsel amended the complaint after in April 2021. This time, Valderrama denied DePaul's motion to dismiss the case, partially citing new precedent set in Title IX cases.
"We are thrilled that Judge Valderrama denied DePaul's motion to dismiss Dr. Conviser and Ascend's Title IX claims," said Conviser's attorney, Alexandra Brodsky. "We're grateful for his very clear and thorough analysis, demonstrating that Title IX protects independent contractors. 
In 2005, Conviser and her company, Ascend, began providing mental healthcare and eating disorder counseling to DePaul student athletes until 2018. It was then that she alleges the university wrongfully terminated her contract after she reported alleged verbal, physical and sexual abuse by DePaul's women's softball coach, Eugene Lenti.   
Conviser says she first became aware of the alleged verbal and physical abuse by Lenti in 2016, and promptly reported to leaders in the athletic department. In December 2017, Conviser says she met with then athletic director and Lenti's sister, Jean Lenti Ponsetto, to again relay the abuses and inform Lenti Ponsetto that a student-athlete was engaging in "sexual favors to the coach in exchange for protection from his shaming and criticism."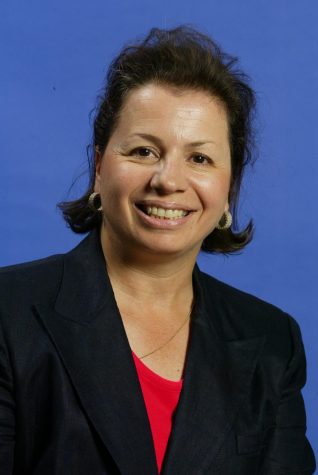 By 2018, Conviser says that DePaul had stopped referring its student-athletes to Ascend, even though the university was under contract for another three years. Conviser argues that this constitutes retaliation and is the basis for her Title IX claims.
"Regardless of employment status, Plaintiffs brought to DePaul's attention sexual discrimination of DePaul's student-athletes," wrote Valderrama in his decision last Monday. "There is no daylight between an independent contractor who reports the discrimination of a student and a university employee who does."
Last Monday's decision now sends the case to the discovery stage, in which both parties can share evidence and likely depose witnesses.
"DePaul takes the welfare and well-being of its students very seriously," DePaul spokesperson Mary Hansen told The DePaulia regarding the court's recent decision. "The university conducts thorough reviews and ensures that appropriate internal processes are followed in response to complaints of misconduct. Ultimately, this lawsuit is a business dispute filed by a former services provider. DePaul will not comment further while the litigation is pending." 
Lenti, who Conviser alleges abused players he was coaching on DePaul's softball team, has coached as an assistant at Auburn University since 2020. The Hall-of-Fame coach ceased from coaching at DePaul following its 2018 season, months after Conviser says she informed Lenti's sister and DePaul's athletic director that he was sexually assaulting a student-athlete.
Conviser's attorney said that the plaintiff's primary motivation for the case is for DePaul to better protect its student-athletes going forward.
"I think that she wants DePaul to provide a safe and equitable environment for students, including student-athletes," Brodsky said. "That's what she advocated for when she was at DePaul, that's what got her fired and that's what she's fighting for now."
 While countless Title IX cases have taken place since the civil rights law went into effect in 1972, Conviser's case is unique in that it involves an independent contractor. Brodsky says there is little precedent for independent contractors in Title IX, which gives this case potential to add standard for workers in partnership with institutions in the future. 
"This case is important on its own merits in giving Dr. Conviser and Ascend the chance to move forward with their claims, but I also think it's important for other school staff too," Brodsky said. "Frankly, just in changing schools' conduct in the first place, so that there never needs to be a lawsuit [like this one]."
As for the outcome of Conviser's case against DePaul, now that the case is in discovery, her attorney is optimistic about the plaintiff's chances in achieving a desirable result.
"I think it's a very strong case. I think that this is textbook retaliation," Brodsky said. "There are hard [to prove] retaliation claims cases out there, and this is not one of them."