Inside DePaul's finances: Top earners and expenditures shown in 2021 990 filing
Amid a year of relatively increased awareness regarding DePaul's financial state, the annual 990 is one of the few pieces of information publicly available that outlines the private institution's finances.
As a non-profit organization, DePaul is exempt from paying federal and state income taxes but is required to disclose its financial status through a Form 990 — an annual information return that shows the receipts of where all the money is going — to the Internal Revenue Service. This document sheds light into the university's financial health, including revenues, expenses, endowment growth and its highest paid employees for the fiscal year. The most recent filing — covering the fiscal year  — a tax year beginning July 1, 2020 through June 30, 2021 — was made public in May.
The DePaulia dove into the most recently published 990 form for DePaul's 2020-21 fiscal year and conducted some analysis. This is how DePaul spent its dollars. 
Who were the highest paid employees?
The highest paid employees usually consist of deans, administration and the president. The three highest-paid employees in the 2020-21 academic year are currently no longer employed at DePaul. 
Dave Leitao, the men's head basketball coach from 2015-2021, who was the highest-paid employee at DePaul University in the 2020-21 academic year, had a tumultuous tenure at the university. In 2021, the year Leitao was fired for finishing last in the Big East for five consecutive seasons, he earned $1.5 million. In the year previous, Leitao made $1,366,430 — a $102,257 increase in a single year. 
The second highest-paid employee was Jean Lenti-Ponsetto, the Athletics Director at DePaul, who earned $1.1 million. Lenti-Ponsetto retired in June of 2020 after serving as Athletic Director at DePaul for 18 years and working for the department for 45 years overall. The bump represents a 154% raise from the previous year, when she made  $400,459. According to the 990, Lenti-Ponsetto's contract was to end on Sept. 16, 2020.
A. Gabriel Esteban, the former President of DePaul University from 2017 to 2022, was the third highest-paid employee at the university, earning $1 million in 2021. The year previous, Esteban made $1.1 million. Esteban left DePaul in 2022, two years earlier than planned. Leading up to his departure, many students expressed being unhappy with the lack of Esteban's presence on campus. 
Here are the next highest compensated employees in descending order: 
Doug Bruno, women's head basketball coach: $600,434
Jeffrey Bethke, Executive VP and CFO: $503,257
James Shilling, Dreihaus College of Business professor: $479,536
Jennifer Perea, Dean, College of Law: $459,9598
Salma Ghanem, Provost: $429,959
Misty Johanson, Dean, Driehaus College of Business: $412,310
Hongjun Yan, Dreihaus College of Business professor: $390,514
Robert Janis, VP for Facility Operations: $387,688
Ray Whittington, Dean, Driehaus College of Business: $377,978
How much money did DePaul make and spend in 2020-21?
Total expenses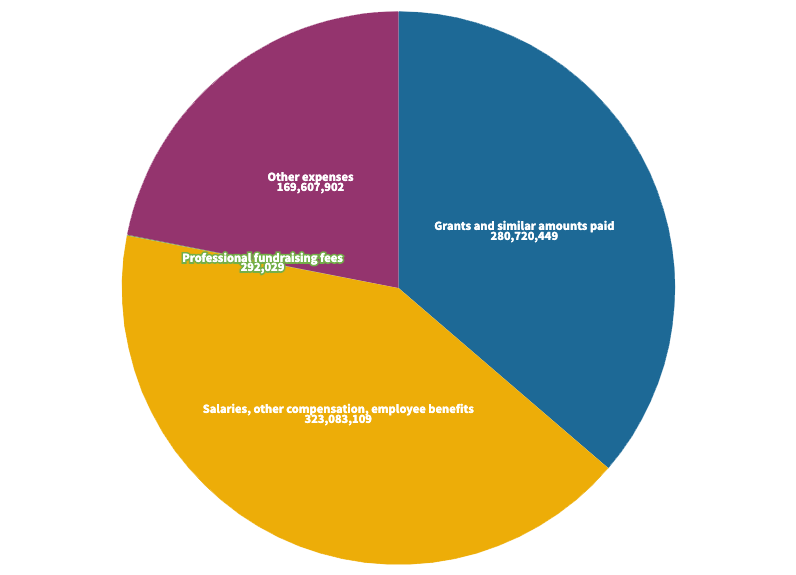 DePaul spent the majority of its funds on grants and other assistance for domestic students, totaling $279 million. This was also the largest expense in the previous fiscal year, which cost $266 million. The second-highest expense was other salaries and wages at $252 million.
Total revenue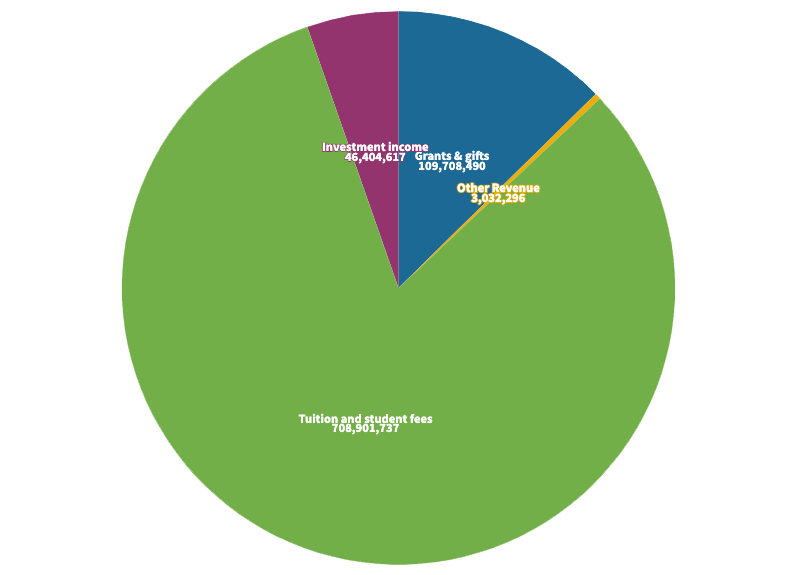 DePaul University brought in $774 million in the 2021 fiscal year, down from $796 million the previous year due to various contributing factors, including a $21 million decline in housing revenue caused by Covid-19. The loss in revenue in room and board, due to the closure of campus in March of 2020, was one of the University's biggest financial setbacks, resulting in a $19 million difference between 2019-20 room and board revenue of $23 million and 2020-21 room and board revenue of $4 million. Every revenue category, including student fees, tuition, athletics, recreation center and room and board, saw a decline from fiscal year 2020 to fiscal year 2021. 
DePaul's endowment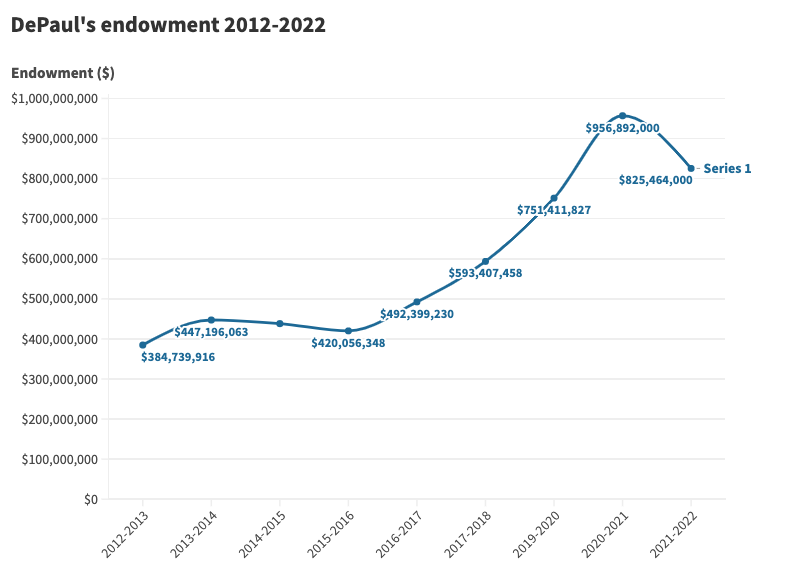 An endowment refers to the total amount of a non-profit's investable assets which are meant to be used for a specific purpose like development or financial aid. A portion of the endowment is unrestricted and can be pulled for other uses, while other parts are restricted and have stipulations for spending. The endowment peaked at $957 million in 2021 under Estaben's leadership before declining to $818 million in fiscal 2022 due to Covid-19 market conditions, according to the 2021 fiscal year audit. The endowment for the previous year was $751 million.