Authorities arrest person of interest in stabbing of recent DePaul graduate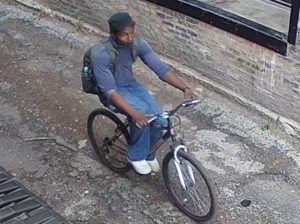 A man who may be connected to the stabbing of a recent DePaul graduate near the Lincoln Park campus last month was arrested in Texas, Chicago police said.
Adam Bramwell, 32, who was wanted on two outstanding felony warrants, is a person of interest in the stabbing case, Chicago police spokesman Anthony Guglielmi said Thursday in a post on Twitter.
A 22-year-old woman was slashed in the face and neck July 18 near the music buildings on the Lincoln Park campus, according to DePaul Public Safety and Chicago police. The attack occurred near the corner of Fullerton Avenue and Halsted Street and the woman was taken to the hospital in serious condition. DePaul spokeswoman Carol Hughes confirmed that the woman graduated in June with a degree in anthropology.
Police said the attack may have been sexually motivated, but the woman fought back.