If you want social change: vote
DePaul senior and vice president of the Nu Rho Chapter of Alpha Phi Alpha, a national black fraternity, Scotty Midgett was walking across a parking lot on his way home from high school track practice in his home city of Brooklyn, New York  when a car began following him closely behind. As the car closed in on him a booming voice from a loud intercom exclaimed, "Stop right there."
Midgett then realized it was a police car that two officers emerged from. Walking towards him, they immediately began patting him down without initially saying a word to him. They proceeded to ask him for identification and if he had anything on him. Questions of where he was going ensued. After realizing then 15-year-old Midgett had nothing to hide, they informed him someone was robbed at gun point and he fit the profile that was the reason for stopping him.
"From a 15-year-old perspective my initial thought was 'damn what if I had got robbed at gun point,' but I was confused as why they thought it was me," Midgett said. "I was in high school just coming from track practice, but I guess it doesn't matter if you fit the profile. I've heard of stop and frisk before and I guess that's what that was. My parents got mad and so did the school."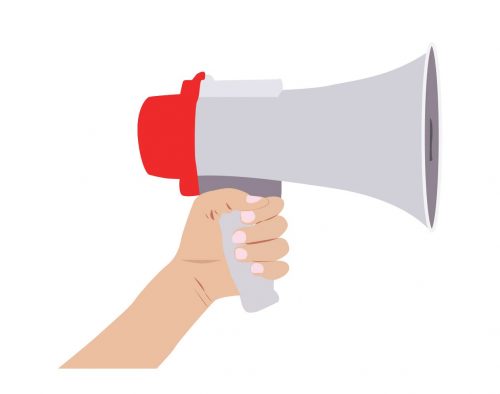 Midgett is just one of many people  who have faced an unexpected encounter with police officers, in which knowledge of his basic rights were suddenly tested.
Recently at DePaul, students have reacted to last spring's controversial events caused by Milo Yiannopoulos by organizing protests and demonstrations. Such acts have rolled over into the new school year and will most likely continue as the university regards, or more appropriately disregards, the racial climate on campus.
What hasn't been as prevalent in conversations surrounding such demonstrations is knowledge of students' rights on the street when participating in such protests, as well as their voting rights and the correlation between both their civil rights as citizens. Even if a student is not participating in demonstrations, knowing your basic rights as a civilian is a crucial practice that students must be aware of, especially in such a tense political times.
With a month away from election day, the newly appointed director of the Center of Black Diaspora, Christina Rivers, organized her own workshop titled "Know Your Rights" with a focus on challenges minority voters have historically faced and continue to experience.
Ironically, Rivers set her workshop the same date and time as Nu Rho's "Know Your Rights." Nu Rho organized their "Know Your Rights" workshop with the Center of Identity, Inclusion and Social Change. Different from Rivers' workshop, their intent was to inform students of their rights on the street when encountering an aggressive and unexpected run-in with the police, similar to what Midgett encountered.
The first of two "Know Your Rights" workshops took place late September featuring attorney Nicholas Cummings and police officers Corey Deans, Paris Thompson and Mitchell Davis. Director of DePaul's Croak Legal Services' Sarah Baum was also present.
Many attendees left the workshop disagreeing, feeling like they didn't have any rights on the street after policemen on the panel informed them to obey the officers' commands and stay silent when getting arrested, or protesting even if they knew they did not commit any wrong. The intention was to not only inform them of their civilian rights, but how voting for state judges and local government impacts policies more directly, which can ultimately create a change in the unfair sentiment.
"I think where the frustration is coming in is people feel like they're just supposed to submit to these abuses of power," Baum said. "But you can exercise your rights in other ways and I think that's where the issue of voting comes in."
Students of color have felt unfair treatment not only by DePaul's handling of racial tension on campus, but in events of unfair treatment across the country. For example, instances of police using their authority to undermine their constitutional rights. In the midst of election season, it is important for students to become informed of their state judges as well. Voting on a local level increases chances of just policy change regionally.
"Voting is less directly influential at the national level. When we're voting for congressmen in the house of representatives, they're theoretically supposed to represent us either if we vote for them or not," Rivers said. "Voting however becomes much more important in a direct way in a state and local level. Whether you're voting for your mayor or alderman, you actually can have much more of an influence on policy that particular way. So (knowing your rights) does matter. It does change policy when members of an out group can make their policies whether were talking about ethnic groups or women."
The creation of the Civilian Office on Police Accountability (COPA) set to replace the Independent Police Review Authority (IPRA) in the Chicago Police Department is the result of  local citizens exercising their first amendment rights.
"The way this came about is by activism and people exercising their right to speak out to police abuses," Baum said. "Making complaints and having them publicized is a way to make politicians realize that we need better relations."
If a student wants to create change on a local level, informing themselves of Illinois' voting laws and local politicians is the first step. Student activists present at DePaul who feel the need to protest and to have their voices heard should study their rights as protestors. The American Civil Liberties Union website is a recommended tool students can access.
The Center of Black Diaspora collaborated with the Center of Identity, Inclusion and Social Change and the Nu Rho chapter to present their second workshop, which took place last Thursday. Students were informed of their voting rights in Cook County, in light of the current upcoming election.
"The election season is upon us and we shouldn't waste this opportunity," Midgett said. "We might find ourselves in more events like last spring if we don't. It all depends on who gets in office."
View Comments (1)
About the Contributor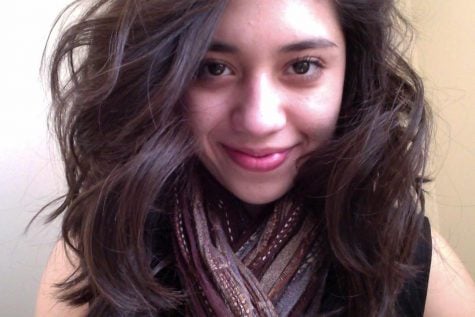 Yazmin Dominguez, Online Editor
Yazmin is the online editor of The DePaulia. She enjoys house music, storytelling, tough editors, and people who can make her laugh. Follow her on Twitter...