Fall Streaming: What's to come this season on TV
Hang on for a minute...we're trying to find some more stories you might like.
This summer's TV lineup was packed with some of the sauciest shows the world of reality television has to offer: between the scandal-ridden "Bachelor in Paradise," the new kid on the block "Boy Band," the unofficial rivalry between "So You Think You Can Dance" and "World of Dance," and the seemingly immortal "America's Got Talent," we have survived a deluge of guilty pleasure moments. But as fall settles in and we unpack our sweaters (well, maybe), the return of scripted television offers some relief from studio audiences and suffering the loss of your favorite dancer being eliminated. Luckily, we live in the wonderful world of streaming services, so instead of slogging through a TV Guide or even DVR-ing old reruns like the losers that came before us, we can now simply steal our parents' Hulu and Netflix passwords and catch up on all the best TV before their fall premieres. Here's your ultimate binge-watching guide to the best network shows returning in the coming months.
[accordions]
[accordion title="The Good Place" load="show"]
Premiere Date: Sept. 20
Streaming on: Hulu, Netflix, NBC Online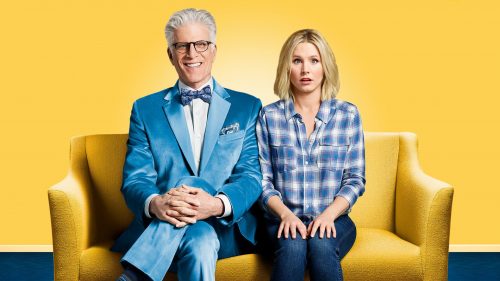 With high-concept shows like this one, a period of adjustment will almost definitely be needed when watching several episodes in a row. Don't let that scare you off. The word "quirky" doesn't even begin to cover this show's sense of humor, so sit back, relax and let the undeniable charm of Kristen Bell pull you into this vision of a nondenominational afterlife. Eleanor (Bell) arrives posthumously at the "Good Place," but there's been a clerical error: Eleanor was a class-A jerk while alive but has the exact same name as someone who worked tirelessly for charities and humanitarian research. In order to stay out of the off-screen "Bad Place," Eleanor must learn how to be a good person, worthy of one of the limited spots in the GP. The supporting characters (and their pre-death backstories) add great texture to this show, and its season one finale is absolutely worth the wait. There's only 13 half-hour episodes to get through, making this a breeze to watch.
Key Episode: "Michael's Gambit" (Season 1, episode 13) [/accordion]
[accordion title="This is Us" load="hide"]
Premiere Date: Sept. 26
Streaming on: Hulu and NBC Online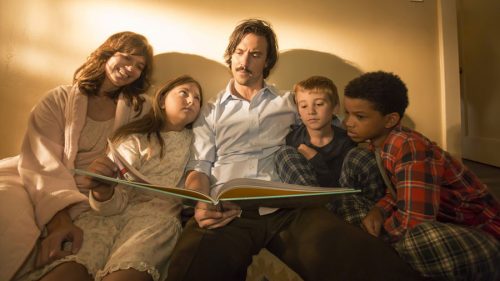 Yes, your mom watches this show. Yes, she probably calls your grandma after watching every episode so that they can dish on their favorite parts. Yes, the emotional violin score can swell maybe one-too-many times in an episode. And yes, you will become absolutely obsessed with this show about a fourth of the way through its first season. A big credit goes to Sterling K. Brown, who plays Randall, the adopted son of Jack (Milo Ventimiglia) and Rebecca (Mandy Moore). You may recognize Brown from other popular shows like "Insecure" and "The People vs. OJ Simpson," but thanks to credits in the upcoming "Black Panther" movie and the Thurgood Marshall biopic "Marshall," the next year may very well turn him into a household name. The pros of you watching this show far outweigh the negatives. It's been confirmed for up to three more seasons already, so it'll give you something to talk about with your extended family members this Thanksgiving. Fans of "Gilmore Girls" will swoon over Ventimiglia (as a character whom I lovingly refer to as a "manic-pixie-dream Dad.") It's hilarious to watch Moore in dramatic moments and remember the music video for "Candy" when she was 15 years old. My advice, get past the cheesier aspects of the show and embrace it for what it is: an emotional drama that does not shy away from the messier aspects of living in a nontraditional family structure.
Key Episode: "The Trip" (Season 1, episode 9)[/accordion]
[accordion title="Superstore" load="hide"]
Premiere Date: Sept. 28
Streaming on: Hulu and NBC Online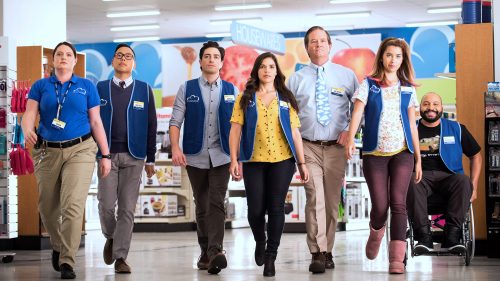 "Superstore" is another half-hour sitcom to ease your back-to-school woes. A workplace comedy for when you've already rewatched "The Office" three times this summer and can recite all the lines in the "Booze Cruise" episode. The attraction of this show is not just the unbelievably lovely America Ferrera (previously starring on the cult classic "Ugly Betty"), but the entire cast's chemistry together. What's incredibly appealing about this show is the fact that it showcases a diverse cast without resorting to stereotypes based on race, ethnicity or sexuality. Instead, the unique background of each character informs their characterization, making for a comedy that finds its humor in the day-to-day (mis)adventures of the workplace rather than making jokes at the expense of its own characters. "Superstore" is a sitcom, it has the sans-laugh track(thank goodness), but it's also a social satire about the homogenizing nature of minimum wage jobs. The beauty in this satire is that the job never succeeds in defining its employees. The ensemble is united by their shared workplace but they find ways to connect with each other that have nothing to do with the mundanity of scanning items and stocking shelves. This is a show for those of us who have struggled to enjoy our hourly jobs and found comfort in the fact that our coworkers and even our bosses are all the same boat.
Key Episode: "Shoplifter" (Season 1, episode 5)[/accordion]
[accordion title="Black-ish" load="hide"]
Premiere date: Oct. 3
Streaming on: Hulu and CBS online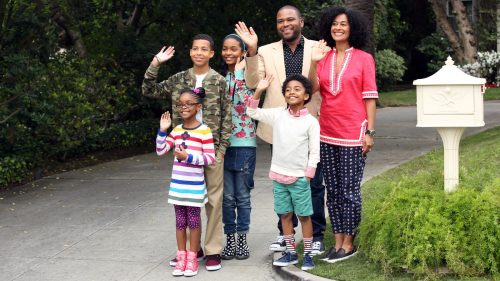 "Black-ish" is a funnier show than "Modern Family" is a controversial opinion…if you've never watched "black-ish." If you have, you're probably rolling your eyes and thinking, "well, yeah," because it's extremely obvious even after just a couple episodes of this super-charming family sitcom (again, without the dreaded laugh track.) Even in episodes that address topical social issues, the show never feels it's pandering. If you thought a network family sitcom could never gracefully address a serious issue like police violence and the Black Lives Matter movement, you've thought wrong. Don't get the wrong idea: this show is a comedy, and I laugh out loud multiple times an episode, but it can also make the transition from comedic to serious to seriously-comedic and back again without feeling forced. My key episode pick for this show features the iconic Raven Symone as the sister of the patriarch of the family, Dre (Anthony Anderson), and she is just one of the show's awesome guest stars. With a new spin-off show "grown-ish" (following the oldest daughter's first year at college) coming next year to the ABC affiliate Freeform, you better start catching up now.
Key Episode: "Please Don't Ask, Please Don't Tell" (Season 1, episode 22) [/accordion]
[accordion title="Crazy Ex-Girlfriend" load="hide"]
Premiere date: Oct. 3
Streaming on: Netflix and CW Online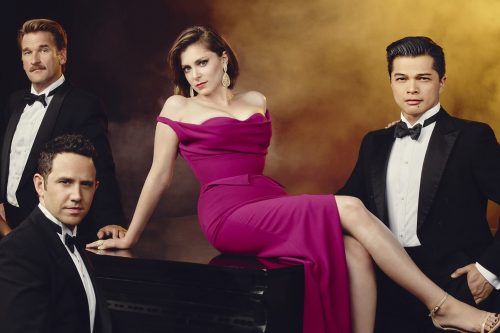 I know you think the title of this show is problematic. I know you "just don't like musicals." I know you don't recognize anyone in the main cast, except maybe the dude from GREEK on ABC Family. I also know that this is probably the smartest comedy currently airing on television. Not only does it do a fantastic job showcasing issues of mental health, but it also satirizes popular music genres in piercingly accurate ways. If you've ever thought to yourself, "wow, that song "Butterfly Kisses" is actually kind of creepy," or "I think this Ed Sheeran song is just a way for him to seduce women," or even "You know what would be PERFECT? If my therapist was actually a boy band that could sing my troubles away," then I have found the show for you. The show deconstructs the idea of the "crazy ex girlfriend" without glorifying unhealthy relationships, which is more than can be said for the majority of Hollywood movies and TV shows. With an anti-hero you won't soon forget, and a supporting cast who are each given the opportunity to showcase their own comedic and musical abilities, this is one show you won't be breaking up with any time soon.
Key Episode: "I'm Back at Camp With Josh!" (Season 1, episode 10) [/accordion]
[/accordions]