50 years, 5 films: A preview of the Chicago International Film Festival
Though not quite on par with big-name film festivals such as Cannes or Sundance, the Chicago International Film Festival is still in the major leagues, and has the distinction of being the oldest film competition in North America. This year is its 50th anniversary, which means a host of special events and screenings of more than a few classics. A diverse cast of VIPs, including Oliver Stone, Michael Moore and Kathleen Turner, will also grace the festival with their presence.
CIFF is known for its mix of big-name movies pending a wide release alongside films from all corners of the world, from Mexico to China to Azerbaijan. The former category of films are ones you will likely see in theaters in the coming months, while the latter you may never get the chance to see again. Check out these 5 selections from across the board that are sure to be noteworthy.
All films will be screened at the AMC River East 21 at 322 E. Illinois St. Go to chicagofilmfestival.com for the full schedule.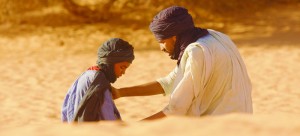 Timbuktu
Directed by Abderrahmane Sissako
Plenty happens all over the world that is never heard about on the news, including major conflicts that kill thousands and displace many more. One recent conflict has been ongoing in northern Mali that's pitted post-colonial forces against Touregs against Islamic militants, and still shows little sign of ceasing. "Timbuktu" purports to recount the takeover of the titular city by militants who forced strict laws on its inhabitants, particularly the women. Early reviews note the heavy subject matter and heartbreaking violence that is juxtaposed with the remarkable courage and surprising hope displayed.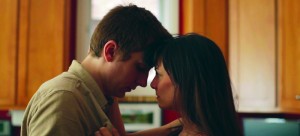 This Afternoon
Directed by Stephen Cone
A product of the Cinemalab at Acting Studio Chicago, "This Afternoon" is one of a handful of local productions on tap at CIFF this year, and perhaps the most promising. It follows a young man with ambitions as a pastor who "accidentally" finds himself in the middle of a group therapy session for sex addiction. He discovered that despite his mistake, he actually has a problem of his own, perhaps opposite of the rest of the group members, and begins to foster an intimate relationship with one. The 10-minute trailer of "This Afternoon" showcased a unique blend of humor and raw acting with plenty of breathing room. It could just be the start of something bigger for this director or studio.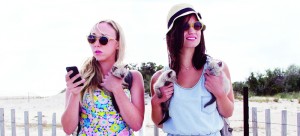 Fort Tilden
Directed by Sarah-Violet Bliss and Charles Rogers
Winner of the Grand Jury Prize at SXSW, "Fort Tilden" reads as a knockoff of HBO's "Girls"that ends up being something else entirely. Two women in their 20s embark on a seemingly uneventful bike ride to a "trendy but remote beach" in Brooklyn, only to become sidetracked and ultimately derailed by a series of strange events. This turns out to be something of a metaphor for their listless lives, naturally. Expect to see more of "Fort Tilden,"as well as its leads Bridgey Elliott and Clare McNulty.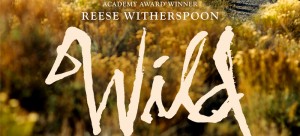 Wild
Directed by Jean Marc Vallée
Closing out the festival Oct. 23 is Vallée's directorial follow-up to award magnet "Dallas Buyers Club," which along with Reese Witherspoon in the lead role should make this movie at least somewhat entertaining. It will premier in theaters Dec. 5, but if you want to get the jump on all your friends (for the bargain price of $25), here's your chance. "Wild" is an adaptation of the recent eponymous book by Cheryl Strayed, in which a world-weary white woman "discovers herself" by hiking the Pacific Crest Trail, figures out the root of her problems, stop me if you've heard this one before. According to early reviews, the predictable subject matter seems to be balanced out by Vallée's talent with actors, making "Wild" one that would be worth seeing.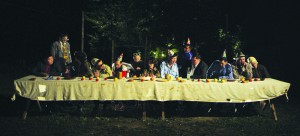 The Owners
Directed by Adilkhan Yerzhanov
If you came to see some international cinema, why not go for broke and get a look at an upstart contender from Kazakhstan of all places. "The Owners" is billed as a dark comedy set in "the Wild Wild East of rural Kazakhstan," which sounds awesome enough as it is. I'm resisting the urge to throw a quick "Borat" joke here, but that would be too easy, and would also discount the buzz that this film has gotten at Cannes and the bright future it hints at for this fledgling nation.