DePaul game design programs rank near top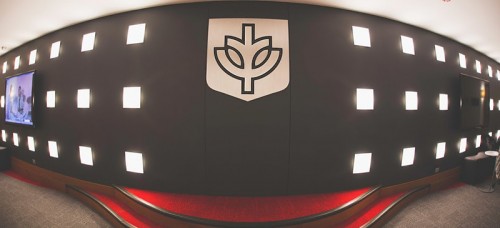 DePaul University's College of Computing and Digital Media (CDM) was recently ranked in the Princeton Review's top 25 for its Computer Game Development program.
In the program, students specialize in either game design or game programming. Students may also select from three main concentrations, Game Design, Gameplay Programming and Systems Programming.
Sophomore Murray Campbell said not only is DePaul one of few institutions that offer a computer game development major, but they have grown into a respected program where aspiring game developers hope to attend. A computer games development major concentrating on gameplay programming himself, Campbell decided to major in computer game development shortly after discovering the major existed.
"I came to DePaul originally as a computer science major and then after some time I realized DePaul had a good gaming school and I decided to give that a go," Campbell said.
Campbell accredits the programs national recognition to alumni who have succeeded in the field as well as DePaul's emphasis on community amongst its students. DePaul Fundamental Research in Academic Gaming (DeFrag) is one of the largest student organizations at DePaul, hosting events for students interested in game development and design.
"It wasn't until DeFrag events that I realized what a large program it was," Campbell said. "There are game developers who have graduated from DePaul who have made games that they sold on the public market and those games have received critical acclaim."
"Octodad," a video game developed by DePaul students in 2011 received critical acclaim, winning awards at the student showcase of the Independent Games Festival in 2011.
For Campbell, DePaul is finally receiving the attention it deserves.
"I'm excited about the fact that Princeton review is even reviewing school for game design programs across the country, it's cool to see DePaul on there," he said. "The fact that it made it on makes sense to me, there aren't that many schools that offer the program, and we have a program that is reputable and has produced game programmers."
As far as what the future of the program holds, national recognition will only help DePaul's game design program.
"When kids look up what schools they should go to, they'll  look at reviews and they'll see that we are on there," Campbell said. "Potentially, and hopefully it'll bring in more people."