All candidates for SGA executive positions to run unopposed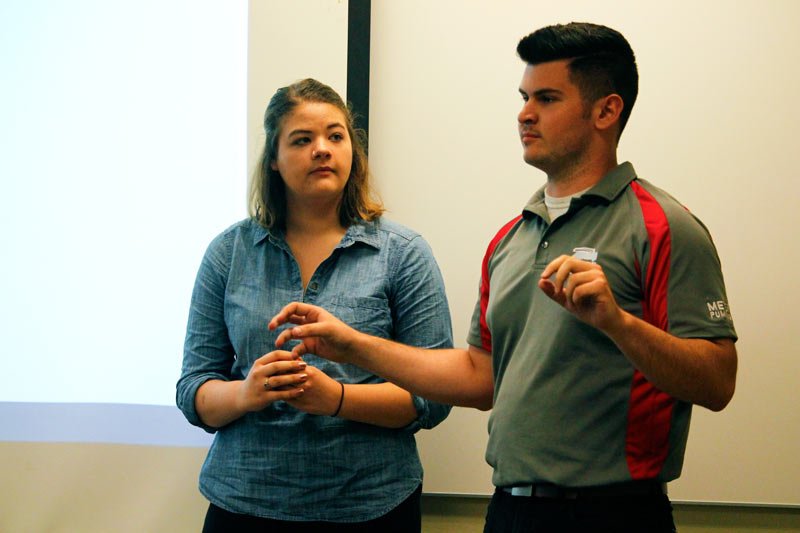 Students will have few options when it comes to voting in this year's Student Government Association elections. In stark contrast to 2015's election, all candidates bidding for SGA executive positions – including those running for president and vice president – are running unopposed.
This year's executive candidates, who were introduced at a forum Wednesday morning, include Ric Popp and Megan Scoville, President and Vice President; Omar Escamilla, Treasurer; Andrew Willett, Executive Vice President (EVP) for Student Affairs; Adriana Kemper, EVP of Operations; and Michael Greene, EVP for Academic Affairs.
It is not uncommon for president and vice presidential candidates to run without opposition, as did both Casey Clemmons and Matthew Von Nida, who served as president prior to Vanessa Cadavillo.
However, last year saw a highly contested election with two opposing tickets: Cadavillo's faction and Vincentians United (VU), led by its candidate Luke Kula. No candidates previously aligned with VU, which largely sought to increase transparency and ran on a basis of diversity, are running this year.
This year, Popp served as Cadavillo's vice president, and Kemper – who has also served as Senator for First Year Students – is running to retain her current position as EVP of Operations. Willett is the current Senator for First Year Students, and Greene is the Senator for the College of Computing and Digital Media.
Voting for SGA elections opens Monday, May 16.