Two robbed at gunpoint near Lincoln Park campus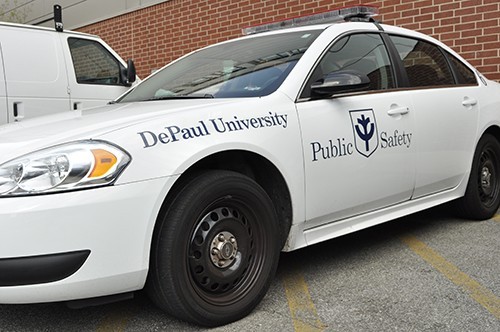 Two men were robbed at gunpoint near the Fullerton Red Line CTA stop Saturday morning.
According to DePaul Public Safety, the two men, who were in no way affiliated with DePaul, were walking eastbound near 940 W. Fullerton Ave. at approximately 4:45 a.m. when they were approached by the two armed men.
The two men exited the Fullerton Red Line station, displayed a handgun and asked for the men's wallets and cellphones.
The two alleged robbers then fled the area by re-entering the Fullerton CTA station.
One of the men was taken to Illinois Masonic Hospital with a minor hand injury. He was treated and released.
No arrests have been made and the armed robbery is still under investigation.
Any members of the DePaul community with information should contact the Chicago Police Department or DePaul Public Safety.