University community rallies to defend undocumented students
President-elect Donald Trump's victorious presidential campaign was starkly anti-immigrant from its inception. He infamously referred to Mexican immigrants as "rapists" and criminals in his campaign announcement and promised to build a wall across the Mexican-American border to prevent undocumented immigrants from entering the country.
While these statements are common knowledge among the American public, Trump's promise to repeal Deferred Action for Childhood Arrivals (DACA) upon taking office is not.
According to Educators for Fair Consideration, President Barack Obama announced DACA, a new Department of Homeland Security (DHS) policy allowing "young people in the U.S. without legal status to reach their education and career potential," in June 2012.
According to the Migration Policy Institute, more than qualifying 728,000 undocumented immigrants have been granted a "two-year reprieve from deportation and temporary eligibility to work legally" in the United States under the DACA program as of August 2016.
The U.S. Citizenship and Immigration Services (USCIS) official website lists qualifications for DACA applicants, such as that they entered the United States before the age of 16, they have never been convicted of a felony, and that the applicant has lived continuously in the United States since June 15, 2007.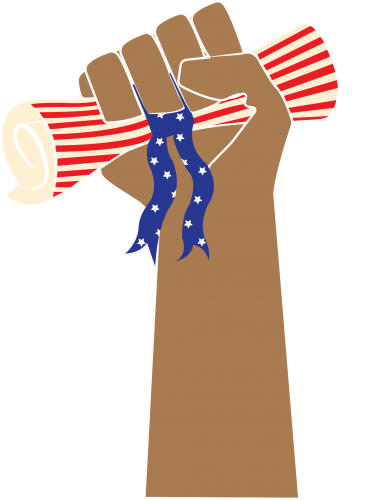 The American Immigration Council describes "DREAMers" as "unauthorized immigrants who qualify for the deferred action initiative." If Trump makes true on his pledge to terminate the DACA program, DREAMers formerly protected under DACA at DePaul and other colleges and universities across the country will lose their temporary protection and, in turn, could potentially be detained on campus by Immigration and Customs Enforcement (ICE) and deported.
To counter this, colleges across the country started the "sanctuary campus" movement.
In an email to faculty and staff in early December , DePaul president Rev. Dennis Holtschneider, C.M., pledged that the university would uphold protections over undocumented students.
Sanctuary campuses stem from the term "sanctuary city," places where local governments refuse to report undocumented immigrants to or cooperate with ICE solely because a person is undocumented.
In response to Trump's election, Mayor Rahm Emanuel held a press conference Nov. 14 where he pledged Chicago would remain a sanctuary city for its undocumented residents.
"You are safe in Chicago," Emanuel said. "You are secure in Chicago and you are supported in Chicago."
In Holtschneider's email, DePaul's president said the university backed Emanuel's "commitment to maintain Chicago as a sanctuary city."
"The solution (to protecting immigrants) — the real solution — is found in creating law and regulations, rather than symbolic acts," Holtschneider said. "That's why DePaul is working for comprehensive immigration reform that creates controls over current flows of immigrants and deals honestly with those who have been here since they were infants and cannot return (to the country where they were born."
Holtschneider listed DePaul resources for undocumented students in need of legal advice or counseling. He also signed his name to two statements requesting the DACA program continue and pledging support for undocumented students: one was signed by presidents from Catholic universities across the country and the other statement was open to presidents from any college or university.
There are others around DePaul rushing to protect undocumented students and maintain a welcoming campus environment. After seeing Emanuel's press conference, three DePaul faculty members rushed to put out a petition for Holtschneider to declare the university a sanctuary campus.
DePaul's Director of Critical Ethnic Studies Laura Kina met with two colleagues, Assistant Professor Maria Ferrera and Professor and Chair of English Francesca Royster, to draft the petition on Nov. 15.
"We knew that it might logistically take some time before the university was able to make a public statement," Kina said. "During the week the petition was live, we were in correspondence via email with Fr. Holtschneider so we knew they were working on something but we felt it was important to get this message out immediately."
DePaul students protected under the DACA would be vulnerable to such treatment if the program were repealed, although DePaul professor Kathleen Arnold believes it is unlikely ICE would be targeting individual students.
"I don't think (Trump is) going to get ICE after them (. . .) because he said he's not going to enforce it," Arnold said. "So those DREAMers will become stateless and they'll just have to live in fear. And I don't think ICE can go after everyone. They couldn't even keep up with what they were supposed to do in the law few years."
Although Arnold doubts the likelihood of ICE targeting undocumented students with the possible repeal of DACA, she started a second petition calling for DePaul to declare the university a sanctuary campus.
"But (this petition is) more radical," she said. "We want the church to offer sanctuary. So it's different because normal sanctuary (cities and campuses maintain) a separation of powers between the police who uphold the constitution and ICE who are extra-constitutional. One is local and the other is federal. That separation of powers is really important so it's great that Emanuel wants (Chicago to continue being a sanctuary city). One thing people should know is that ICE violates that separation of powers constantly. I've heard so many (faculty and staff members) say, 'Oh, we're cool. We're a sanctuary city,' but ICE has violated that several times in the past two years."
This second petition calls for DePaul to do three main things: declare itself a sanctuary campus, pledge to shelter undocumented students in the St. Vincent de Paul Church from ICE if necessary and prohibit DePaul Public Safety from cooperating with ICE.
"If DePaul doesn't declare anything about how (Public Safety) are going to cooperate or not with ICE — and we've had no sort of statements on that — then the students are going to be vulnerable," Arnold said.
Even if DePaul agrees to the requests in this second, more radical petition, DREAMers are particularly susceptible to detention and potential deportation as, according to the Washington Post, more than 800,000 undocumented immigrants applied for the DACA program and handed over all their important personal information to the United States government including their passport, birth certificate, school records, bank records, fingerprints and a detailed history the places where they have lived and more.
The Department of Homeland Security (DHS) has a database where every DREAMer applicant's information is stored. According to U.S. Citizenship and Immigration Services (USCIS), information garnered through DACA applications is currently "protected from disclosure to ICE and (U.S. Customers and Border Protection) for the purpose of immigration enforcement proceedings." However, the Trump administration and Republican-controlled Congress could potentially change this.
Trump has seemingly softened his stance on DACA since being elected, saying in an interview with TIME that his administration will "work something out that's going to make people happy and proud."
His official website says otherwise, still promising mass deportation, an end to sanctuary cities and the termination of the "illegal and unconstitutional" DACA program.
Arnold said that there are two very different viewpoints in explaining the immigration problem: one is "blaming people for their so-called illegal status, hardening the border and making laws where you no longer have gray (areas of legal existence), you just have black and white and make a number of people illegal. (The other viewpoint is that) the law is the problem. The law became stricter and less accessible."
DACA only provides temporary legal existence for undocumented immigrants. In order for them to gain permanent legal status in the United States immigration law would have to change dramatically.
With a vocally anti-immigrant president-elect, a Republican-controlled Congress and zero Constitutional oversight by the Supreme Court, the likelihood that the DACA program will continue or a more accessible path to citizenship will be created in the coming years is highly unlikely.