Chicago marches for science, climate change
Tens of thousands gathered at the March for Science in Washington, D.C. and at satellite rallies in over 600 cities on Saturday for the protection of the environment and to celebrate Earth Day.
The March for Science was organized by co-chairs Caroline Weinberg, Valorie Aquino and Jonathan Berman to stand up for scientific research, research funding and the basic facts of science they feel are under attack now more than ever under Donald Trump's presidency. Science and engineering public figureheads Bill Nye, Mona Hanna-Attisha and Lydia Villa-Komaroff served as honorary co-chairs of the march.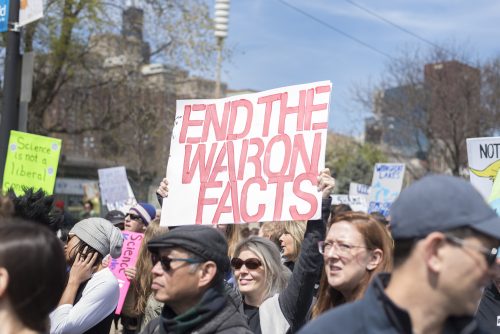 The idea for the March for Science started on Reddit, after scientists were inspired by the organization of the Women's March on Washington following Trump's inauguration. The organizers wanted to provide a positive event to affirm the value of science and the integrity of scientific facts in an administration that doesn't prioritize them. The organization created a Facebook page which gained over 300,000 likes in its first week.
The March for Science made it clear to be a non-partisan demonstration, as they believe science is objective truth that can't be swayed by opinion.
"The application of science to policy is not a partisan issue," the organization's mission statement said "Anti-science agendas and policies have been advanced by politicians on both sides of the aisle, and they harm everyone — without exception. Science should neither serve special interests nor be rejected based on personal convictions. At its core, science is a tool for seeking answers. It can and should influence policy and guide our long-term decision-making."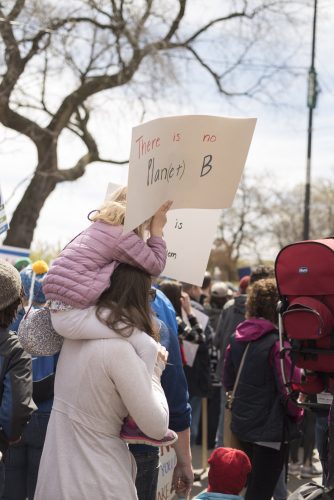 While the march is non-partisan, it is political, and it exists because of the climate change deniers who have powerful seats in the White House and the country. Donald Trump was known for calling climate change a man-made hoax from China throughout his campaign as well as his time in office.
"Scientists from organizations all over the world have shown that climate change is happening," said Assistant Ecology Professor Jalene LaMontagne, PhD. "They've documented the impacts of climate change on species, like changing the distributions of where species are found and the health of populations."
Trump also appointed climate change deniers Rick Perry and Scott Pruitt to the Department of Energy and the Environmental Protection Agency, causing many to fear the future of environmental progress.
Over 40,000 Chicagoans rallied in Grant Park Saturday morning, followed by a peaceful march down Columbus Drive to the Field Museum for a science expo.
Emily Graslie, the Field Museum's chief curiosity correspondent and host of the YouTube channel BrainScoop was the keynote speaker of the Grant Park rally. "If I'm aware of a problem that I can help fix, then it's my job," Graslie said.
The rally also featured Karen Weigert, the city of Chicago's first chief sustainability officer from 2011 to 2016. Because of her persistent work with sustainability, Chicago was named the most sustainable large community in North America during her time and has since been selected as the Earth Hour Capital of the U.S.
Another featured speaker at the Chicago rally was CEO of Rheaply, Garry Cooper. As an African American scientist, he strives to be visible for young aspiring scientists of color.
Similarly to previous marches and demonstrations, Columbus Drive was littered with signs that featured drawings, scientific puns or direct calls to Trump and his administration. The signs ranged from the simple sharpie on cardboard to the elaborate: most notably a demonstrator with 20 foot high stilts wrapped in fake flowers and topped with giant bees.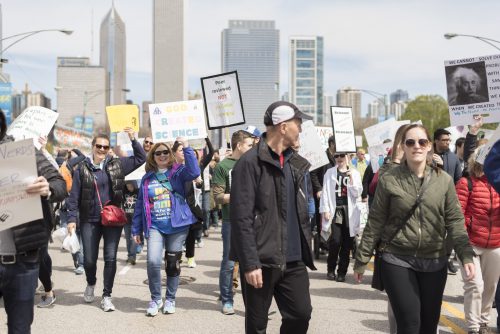 The most common phrases, either put on signs or spoken in chants, had to do with climate change. Scientists and supporters alike are scared of what's to come for the environment due to the lack of political agreement on climate change.
"I was in Antarctica in December, and there are strong negative impacts of climate change there," LaMontagne said. "The Antarctic Peninsula has warmed by 6 degrees Celsius (11 degrees F) in the past 50 years. That has had huge impacts on the ecosystems there."
The March for Science in Chicago showed a broad range of participants. While there were primarily scientists in lab coats, many of the demonstrators were supporters. There was a large population of young children and aspiring scientists at the march, showcasing that what happens to the environment affects our youth more than anyone else.
"Science students and professionals in general, I feel, are perceived often as distant from political issues, or that we are too busy with our coursework to care about more social things, and this was such an important opportunity to show up," DePaul sophomore and neuroscience student Xuan Nguyen said.
While previous marches had scientists and scientific minds as participants, this was the first time the scientific community got political and organized a movement to voice their outrage. For many, this was the first opportunity to show up and get involved.
"I view the march as an opportunity to stand up and say that science is valuable," LaMontagne said. "Science is the methodology by which we gain an understanding of things like human health, our world, and beyond. If science isn't supported and isn't used for evidence-based decision making for policies, then I really don't see a good alternative."
About the Writer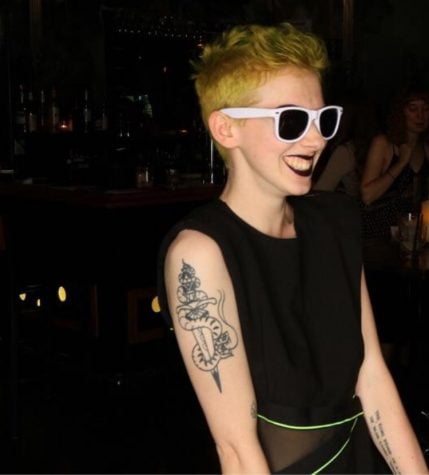 Cody Corrall, Multimedia Editor


Cody Corrall is a multimedia journalist who uses photos, video and audio to tell stories that expose the humanity in complex things. Follow them...