Media vortex: What streaming platforms do you use?
Hang on for a minute...we're trying to find some more stories you might like.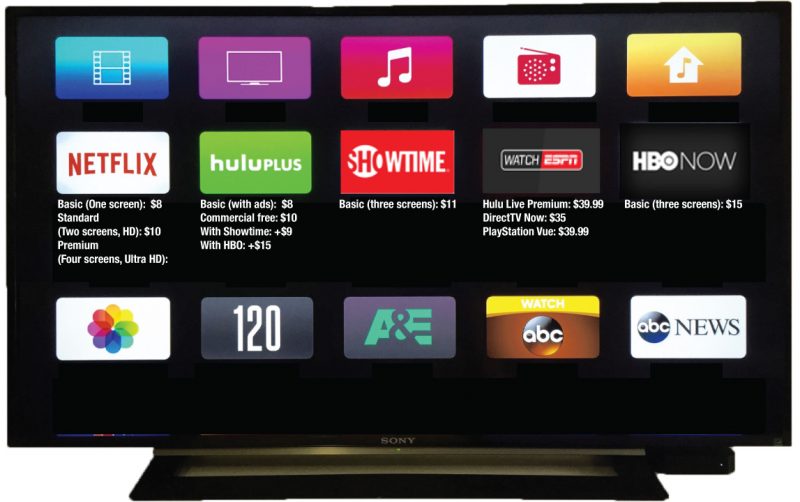 "I can't stop myself, once I start a season— I have to finish it," freshman Destinti Riley said. Her friends all erupt in laughter, and they agree that Riley simply has no self-control. 
Riley is not the lone star that has gotten sucked into the black hole of binge watching, and this television viewing experience is what has resonated (and won over) the hearts of millennials. Athena Gonzalez, a sophomore at DePaul, says that she and her family "chose to cancel our cable subscription in exchange for Netflix and Hulu accounts."
This was a common trend for students on campus. "You can't beat the convenience of having any show you want to watch right at your fingertips," sophomore Alec Seng said. Consumers simply do not want to pay for the cable subscription, box and extra fees if they can get everything they want to watch online (or through a friend or parent's login.)
"My family pays for the biggest package that Netflix offers because so many people use the account— my parents, sister, cousins, and aunts all share one account," Seng said.           
Daniel Brown, a freshman at DePaul, said that over eight people share the password and login credentials for his accounts. The streaming services are not blind to the fact that there is a culture for password sharing — the multiple screen offerings are practically built into the packages — but the problem arises when the streaming services are garnering higher ratings than cable television programs.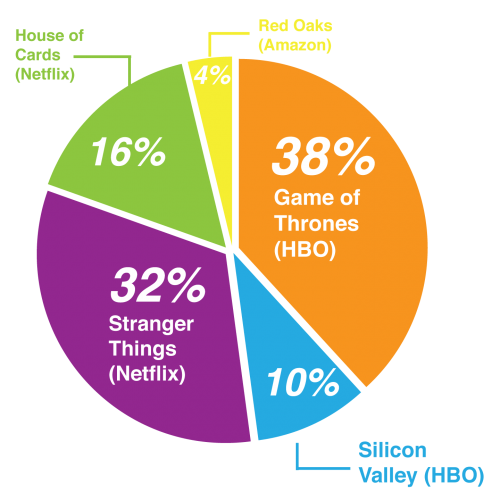 The one area where the streaming platforms are unable to compete with cable networks in are sports coverage and news. "I couldn't give up cable, there is something about watching a live sports game every Sunday that you can't get when you watch it on the ESPN apps," freshman Mark Karge said. The commercial breaks have become a part of the experience, and this routine seems fitting for sports enthusiasts who become invested in their favorite teams.
Each platform or major network has its own hit show that causes a frenzy in the media. Hulu's "The Handmaid's Tale" took home the golden statue for winning 'The Best Drama Series' at the 2017 Emmy Awards. Its competitors were Netflix's "The Crown," "Stranger Things," "House of Cards", NBC's "This Is Us," AMC's "Better Call Saul," and HBO's "Westworld".
These Emmy nominated television shows illustrate how the scope of the television industry has changed. The digital world has flipped the way we digest the media we consume, and with this change comes an influx of subscription options that (if subscribed to all the platforms) come with a high price tag. The large cable networks are competing with streaming services that are producing their own original content. With the media becoming saturated with almost too many options, how do consumers choose what to watch?