DePaul's Center for Black Diaspora hosted its own version of "Tiny Desk" — a series by NPR where different artists do a mini performance in a small space — in the Schmitt Academic Center. 
Similar to the series, the center located in SAC hosted a small performance in their office and library, surrounded by books, art and decorative lighting. Normally in the NPR series, there is no audience, but the center had a table and couches for attendees to sit at so they could take in the experience. The focus of the event was the topic of "renaissance" and what that means to the Black community. Renaissance, both to the center and Black history as a whole, means a surge in the development of arts. This includes Black literature, music and art, ranging from poetry to novels, jazz to rap trap music and painting to digital art. 
For sophomore Toritseju Blagogee, the term renaissance means, "a new beginning for a lot of people, especially within the Black community, coming from the ashes and building us a new and beautiful community that we can learn to love and learn to create with." 
On a whiteboard outside of the performance, words like "change, revolution and community" came up when visitors were asked what they thought about the Renaissance. Students enjoyed the music they felt that reflected identities, history and current events which highlighted community. 
"There's more voice for Black artists to express themselves and to have a platform and I think that is creating its own Renaissance in a way where so much is coming out, and new styles and ways of expression are becoming more popular," junior Lucy Njambara said.
The center's assistant director, Jennifer Gardner, encouraged visitors to reflect on their definitions as Chicago Natives while rapper Mani Jurdan and DJ Cymba of HUEY performed. The center displays different pieces of Black work from different decades which complemented the sounds of DJ Cymba.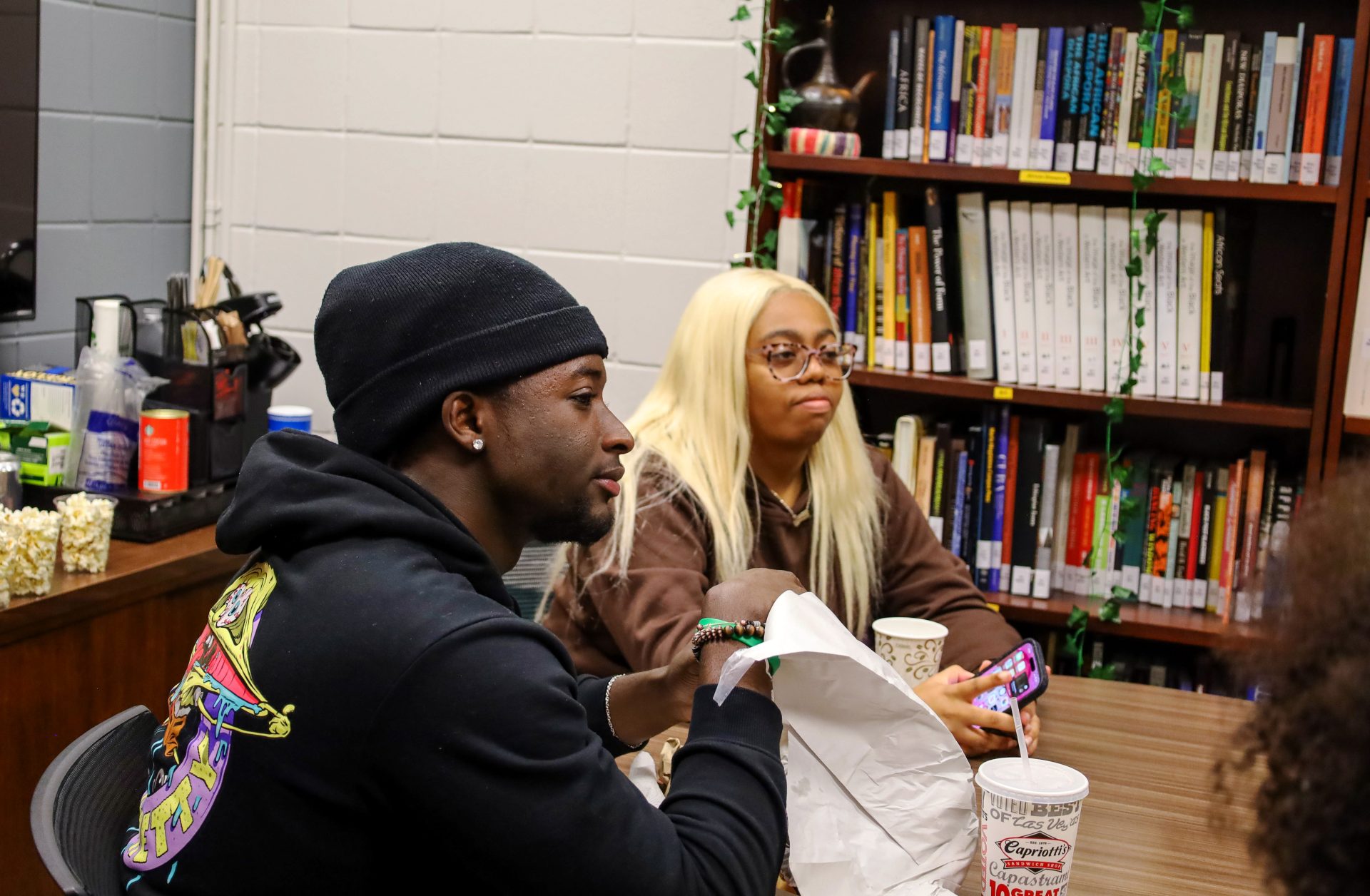 "His sound is guaranteed to take us through time and carry us through unforeseeable emotion in a matter of seconds," Gardner said. 
DJ Cymba uses his music to introduce listeners to the different genres and ages of Black music, ranging from house music to hip-hop, 80s to modern, while spreading positive energy and uplifting messages internationally. He took attendees through the different decades and emotions of Black music, and displayed the evolution of the different sounds and talents in Black American culture. 
When listening, attendees were invited to analyze the evolution of Black music and observe the cultural messages through the different sounds. 
"The DJ was really good, the rapping was really good, the vibes were really good," Blagogee said. "We were able to listen to great music together. … I've never been in an atmosphere like that before." 
As reflected in DJ Cymba's mantra — "move your body, love yourself, and raise your vibrations" — the music encouraged visitors to dance along to the rhythm.
Rapper Mani Jurdan opened his performance with a libation where he and those who wanted to participate called upon the names of their ancestors and notable Black figures to help bring a stronger energy to the performance.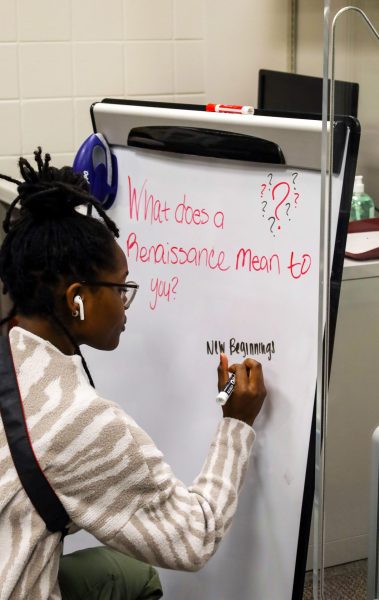 "I'm going to pour water into a plant and I'm going to call my ancestors into this space and I implore you all to do the same," Jurdan said. "You call whoever you want. Somebody you look up to, somebody in your family who you love dearly, or just somebody you admire. Typically you have an elder do this but because I'm performing, I will do it myself." 
Names such as Sojourner Truth, Harriet Tubman, Martin Luther King Jr, Marcus Garvey and Elizabeth Taylor were called, followed by the word "Ashe," as the rapper poured water into a plant as part of the tradition. After the libation, Jurdan performed several songs with topics ranging from self-image and racism to Black excellence and trauma within the Black community. 
"When I represent, I do this for my people," Jurdan said. 
Many of the songs were based on Jurdan's experiences growing up in Chicago, particularly the South and West Sides which resonated with many of the visitors in the room. Jurdan made connections between past and present Black experiences as songs addressed difficult topics and realities that Black people face. They also encouraged listeners to strive for the best and had empowering messages in them that encouraged them to not let the complexities of life hold them back. 
"Thinking like I'm Pele, soccer ballin' reachin' all my goals. … Can't be so low supplying wealth, I'ma need to higher me. … They hate Black women but it starts with their mama," Jurdan sang. 
Attendees seemed to have enjoyed the performance and left with their own thoughts and feelings about what Renaissance means to them today.
"I think now we're living in an age where, especially with social media, these conversations are becoming more at the forefront," Njambara said. 
Within the Center for Black Diaspora itself and the guest performances, there was a timeline of Renaissance to be seen with arts consisting of all the subjects that were relevant at their time, from slavery to systemic racism.