Nation & World Briefs: April 23, 2018
USA Gymnastics settles sex abuse lawsuit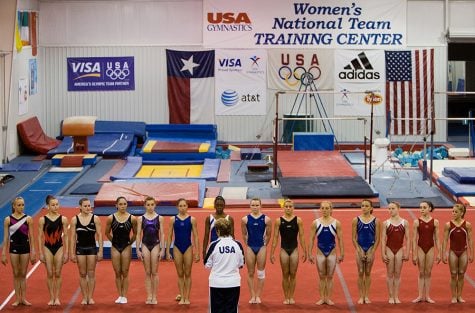 USA Gymnastics has reached a confidential settlement in a Georgia lawsuit that spurred a newspaper investigation into the organization's practices for reporting child abuse. A former gymnast filed the lawsuit against USA Gymnastics in 2013, alleging that the organization that trains Olympians received at least four warnings about coach William McCabe, who videotaped her in various states of undress.
The lawsuit revealed that USA Gymnastics wouldn't forward child sex abuse allegations to authorities unless they were in writing and signed by a victim or a victim's parent. A judge in Effingham County, Georgia, dismissed the lawsuit on April 12, according to court records. USA Gymnastics admits no wrongdoing or liability in the settlement. "We want to make it clear that the settlement does not prevent the former gymnast from speaking publicly about her experiences," USA Gymnastics said in a statement Thursday.
McCabe pleaded guilty in Georgia in 2006 to federal charges of sexual exploitation of chi==ldren and making false statements. He's serving a 30-year prison sentence. The suit sparked The Indianapolis Star's investigation of USA Gymnastics, which exposed abuse by Larry Nassar, a former Michigan State University sports doctor, and spurred the resignations of the organization's president and board. Nassar, 54, pleaded guilty to molesting patients and possessing child pornography. He was sentenced this year to prison terms that will keep him locked up for life after roughly 200 women gave statements against him in two courtrooms over 10 days.
USA Gymnastics faces additional lawsuits from women who say Nassar sexually abused them. The suits allege the organization was negligent, fraudulent and intentionally inflicted emotional distress by failing to warn or protect athletes from Nassar's abuse. The organization has denied the allegations and wants the lawsuits dismissed.
19-year-old student injures one in Ocala, Fl shooting, same day as national gun reform walkouts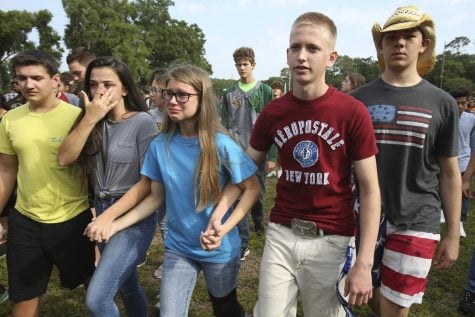 Panic and fear gripped another Florida school Friday when a gunman opened fire, wounding one student before being taken into custody on a day planned for a national classroom walkout to protest gun violence, authorities said. It happened Friday morning at Forest High School, which was put on lockdown, the Marion County Sheriff's Office reported. The wounded student, a 17-year-old boy, was taken to a local hospital for treatment of a non-life threatening injury to his ankle. Some students and teachers piled desks and filing cabinets against classroom doors as a makeshift barricade.
Police initially said the 19-year-old suspect is also a student at the school, but later said he was a former student not currently enrolled. No charges were immediately announced. The Ocala shooting comes just over two months after a gunman killed 17 people and wounded 17 others at Marjory Stoneman Douglas High School in Parkland, Florida. Nikolas Cruz, 19, faces the death penalty if convicted in that Valentine's Days shooting. The shooting also coincided with a nationwide student walkout to protest gun violence on the anniversary of the 1999 massacre at Colorado's Columbine High School. The Ocala school had planned its version of a walkout, students said. Chris Oliver told the Ocala Star-Banner that his 16-year-old son, a Forest student, told him the shooting happened near his classroom.
The boy told Oliver the shooter was standing in a hallway and fired at a closed classroom door. The shooter then dropped what authorities said was a shotgun, ran and tried to hide, the boy told his father. Craig Ham, deputy superintendent of Ocala schools operations, said the gunman carried a shotgun in a guitar case into the school by blending in with students. Ham told reporters the shooter fired at the bottom of a classroom door, which was locked, and pellets struck the victim in the ankle. Students and teachers had been prepared for such alerts and leapt into action to barricade the classroom's one door and block the door's window. The school had planned to participate around 11 a.m. in a walkout commemorating the Columbine shooting. Marion County schools Superintendent Heidi Maier decided six weeks ago that any students who walked out would be punished. Instead, Maier instructed the seven mainstream high school principals to meet with their school's student body to develop a topic of discussion for a 30-minute session. All such events were canceled Friday. Marion County Sheriff Billy Woods praised the quick response by the school resource officer, as well as school personnel and first responders. In the Parkland shooting, school resource officer Scot Peterson retired amid accusations he did not do enough to confront the Stoneman Douglas gunman.
The Forest resource officer, Marion County Sheriff's Deputy James Long, "did not hesitate. He went right in," Woods said at a news conference. The sheriff said the suspect was not injured, was not fired at and was arrested without resistance. After the shooting, all students were taken by bus with a police escort to First Baptist Church of Ocala, where parents gathered to pick them up, officials said. School district spokesman Kevin Christian sent a recorded phone message urging parents to stay away from the school. Ocala police, the sheriff's office, the Florida Highway Patrol and the FBI were investigating.
Russia says US did not violate red line during Syria strikes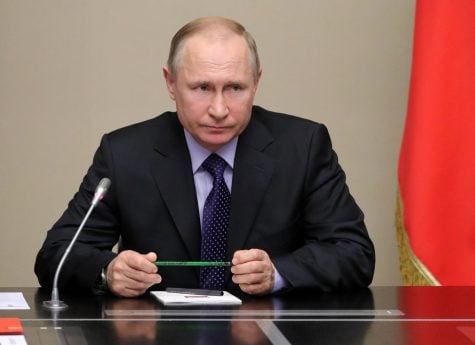 Russia's foreign minister said Friday that the U.S. sought out and respected Moscow's positions in Syria when it launched its air strikes last week. Lavrov noted that despite the escalating tensions between Moscow and Washington, the U.S. made sure it didn't harm any Russian personnel and positions during the strikes against the regime of President Bashar Assad following a suspected chemical attack on the town of Douma.
"We told them where our red lines were, including the geographical red lines," Lavrov told Russian state television. "The results have shown that they haven't crossed those lines." Moscow had warned the U.S. before the strike that it could hit back if the U.S. actions jeopardize Russian servicemen in Syria, and the allies had given Russia an advance warning to make sure no Russians were in the line of fire. Lavrov also revealed that Donald Trump and Vladimir Putin discussed the possibility of visiting each other's country when the U.S. president rang up Russian counterpart last month to congratulate him on his re-election.
Moscow's hopes for better ties with Washington under Trump have withered amid the ongoing investigations into the alleged collusion between the Trump campaign and Russia. In recent weeks, tensions have risen further over the March poisoning of a former Russian spy and his daughter, which Britain has blamed on Russia. The U.S., Britain and other Western allies responded by expelling over 150 Russian diplomats, and Moscow, which has fervently denied the British accusations, responded in kind. Further stoking tensions was the purported chemical attack in Douma on April 7. That prompted the U.S., Britain and France to launch a missile strike on Syria. Russia condemned the strike on its ally as an "act of aggression." The Pentagon said that all 105 missiles fired at three Syrian chemical facilities reached their targets, while the Russian military said Syrian air defenses downed 71 out of 103 U.S. missiles.