Runners placed their best foot forward Saturday morning as they raced along 26th Street ahead of the annual Mexican Independence Day parade.
The 'El Grito' 5K Family Run and Walk event kicked off around 10 a.m. at the Manuél Perez Jr. Memorial Plaza, 4345 W. 26th St. in the culturally rich Mexican neighborhood of Little Village.
More than a thousand runners signed up for the race, a sizable increase from the 987 runners who signed up last year, said Jeremy Lamour, director of partner engagement at New Life Centers of Chicagoland, the church organization that hosts the race. 
The race honors Mexican Independence Day and its ceremony, "El Grito", which refers to the battle cry that propelled a rebellion against Spain in 1810. Sept. 16 marks the day Mexico became independent from Spain following an 11-year war that ended in 1821.
This was the first time the race was held on the day of the holiday, Lamour said.
Spectators lined up along metal fencing to cheer on their loved ones as they ran east toward the iconic Little Village Arch and back, many waving around their Mexican flags. 
But the way Paco Amador encouraged runners differed from the rest: He chanted on wheels.  
With a Mexican flag tied to his bike and loud music playing from his speakers, Amador followed runners and blared his horn nearly every time somebody passed by.
Amador has lived in Little Village for over 30 years and said he enjoys supporting runners because it "develops unity, pride and self-identity."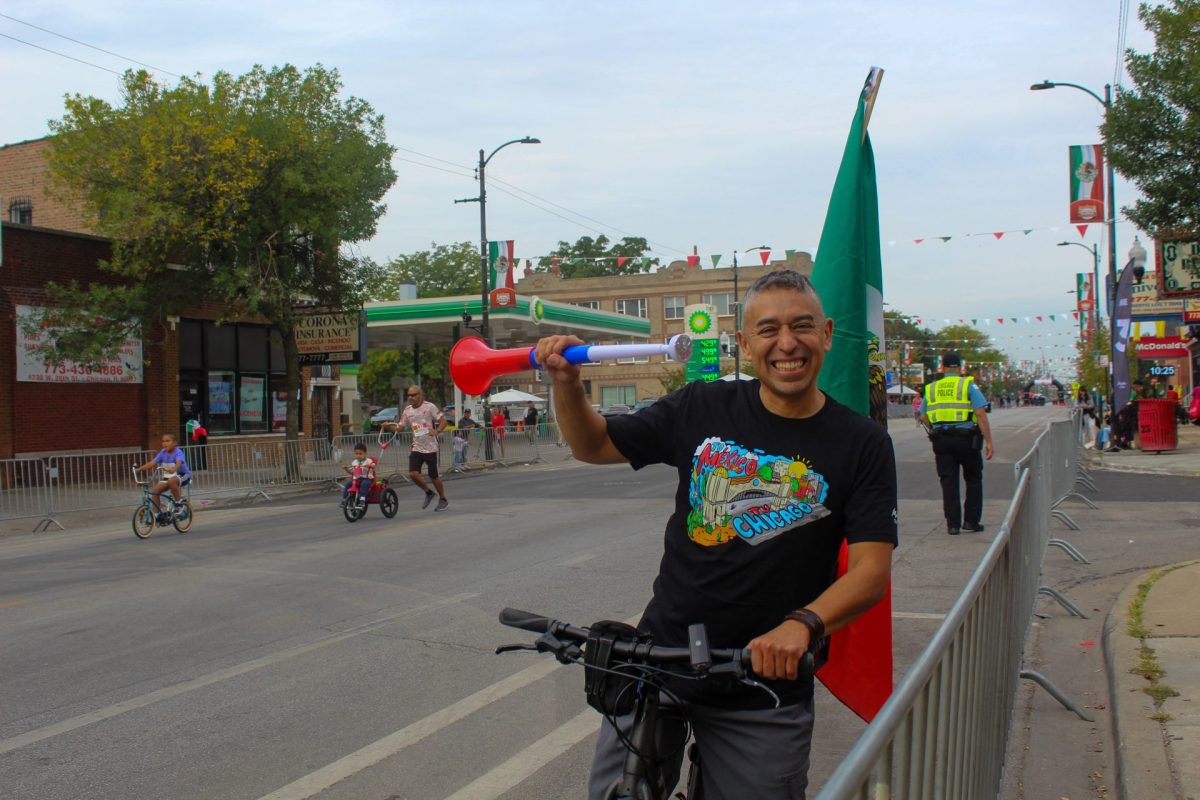 This was his sixth year attending the race, not including the 2020 pandemic hiatus, though every year "there's so much energy," Amador said in Spanish.

The race is a way to promote "exercise, health and community across ages," Amador added.
Edgar Salazar, 32, said it was his first time participating in the race and became motivated to maintain a healthy lifestyle.
"I need to lose some kilos," he said with a laugh. 
Luis Hernandez, who is from Mexico's east-central state of Veracruz, said watching his family participate in the race is a way to preserve their culture across borderlines.
"We are Mexican, and they continue our traditions," Hernandez said in Spanish. "In Mexico, it's what we do, we parade."
Hernandez has lived in Little Village with his family for 34 years and said they continue to all carry their pride despite the years. 
Jennifer Ruffin, 50, said although she is not Mexican, she attended the race to "support our community, to let everybody know that we're here as one." 
"No matter what nationality you are, you can take part and participate," she said. 
It was Ruffin's first time joining in on the race but she was among those who chose to walk the 3.10 miles rather than run.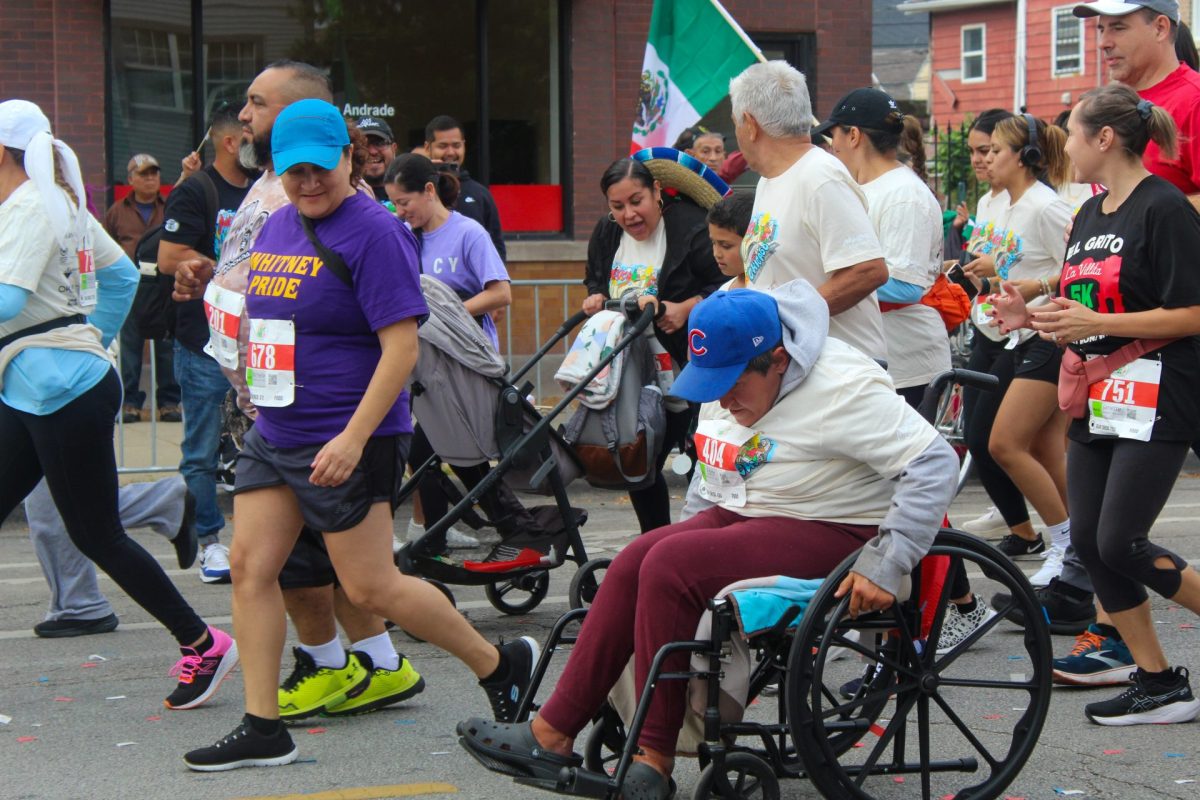 Runners of all ages took to the streets, but showing up for young people is most important, Ruffin added.
"We got to let the youth know that it still takes a village to do everything," Ruffin said. "So [if there's] any way possible to benefit our community in a positive way, reach out, take part."