Music industry reacts to new record release day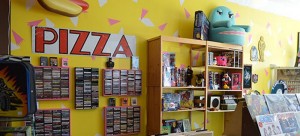 The club probably won't be going up on a Tuesday anymore. Recently, the International Federation of the Phonographic Industry (IFPI) finalized the decision to shift the global release day for new albums from Tuesday to Friday.
Though the shift will not go into effect until this summer, efforts to change the day have been made by major record label executives while smaller independent labels resisted the change. The decision has ultimately left mixed reactions among artists, labels and most importantly, music consumers.
Tuesday first became the official release day for new albums in April 1989. Before then, Monday was the standard release day for new albums as it represented a new working week. The decision to shift to Tuesday was influenced by a group of record store retailers who expressed concerns about the timeliness of receiving and stocking new shipments on Monday evenings, which wouldn't give them enough time to sell the product that day. With record stores being the only way consumers could purchase music during that time, having the physical product ready for walk-in customers was crucial to store owners. Also, since stores received products at different times, storeowners risked losing customers to competitors who had new releases ready to sell. By shifting the release day to Tuesdays, store employees could prepare the night before and make sure all new albums were stocked fairly.
The decision to shift new album releases to Tuesday not only affects the music industry, but other entertainment industries as well. Video games, movies and books are also released on Tuesdays, which has made that day the norm for new releases in consumer culture. In the case of popular releases, fans will even line up overnight outside of a store to ensure they leave with their favorite movie or video game in hand. Even online, blogs and music websites will post a new music playlist every Tuesday, highlighting fresh releases for listeners to enjoy. Major record label executives expect consumers to carry that same excitement for new Friday album releases, if not more.
Daniel Makagon, DePaul associate professor and former A&R rep at Hollywood, believes that album release dates do not necessarily matter to fans.
"Most music is sold based on impulse buy. People who purchase online can purchase whenever the impulse hits and people who go to record stores probably go fairly regularly," Makagon said. "Instead, the dates are tied to marketing efforts by labels, who are likely seeking to capitalize on increased coverage of media industries by news outlets during the weekend."
IFPI, which represents major music labels worldwide, reported having various reasons for the shift, with piracy being a major influence. The Recording Industry of America (RIAA) reported that from 2004 to 2009, 30 billion songs were illegally downloaded on file-sharing websites. Additionally, those illegal downloads cost the record industry approximately $12.5 billion per year. A major reason for these high numbers is how release dates vary in different parts of the world. For example, since Australia's standard release date for new albums is Friday, those in America who don't want to wait until Tuesday often download illegal music that has already been purchased and uploaded to the Internet from an Australian source. By having a single global release date, IFPI believes pirating methods like this will cease.
Jonathan Wheeler, a DePaul sophomore, believed the change wouldn't affect the way he purchased music.
"I don't really care what day a new album comes out," Wheeler said. "I pretty much only buy music from my favorite artists, and I know well in advance if I'm going to purchase an album at all or not."
One thing that the music industry can agree on is the blatant change in music consumerism due to the Internet. Digital music services like iTunes and Amazon Music allow for consumers to purchase music whenever they want, no longer having to wait for a certain day to buy an album. Steaming services like Pandora and Spotify allow music lovers to resist buying albums completely by opting to pay a monthly fee to listen to high-quality streams.
Doug Arnold, buyer at Dusty Groove, acknowledged arguments both for and against the shift, but remained uncertain about how it will affect record stores.
"Local shoppers who don't work on weekends can more easily head out to shops sooner to pick them up," Arnold said. "But if we sell out of something on Friday, we can re-order it immediately, but we may not see it until next week. Ultimately, it's worrying but we'll adapt."