High demand for HIV/STI testing at DePaul, some students turned away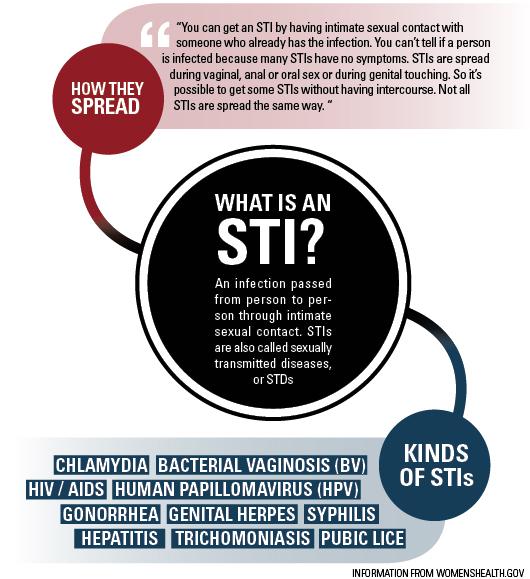 For DePaul junior Beau Thomas, getting tested for HIV and STIs at DePaul's Lincoln Park campus turned into a day-long event. Thomas arrived to the Student Center at 11 a.m. on March 3 expecting to quickly get tested and continue on with her day.
After navigating through the third floor looking for the testing location, she finally found the room where the testing was located, in the back of the floor, hidden between mazes of hallways.
"The test itself went quicker than I thought, it was a cheek swab and blood drawn for the STI," she said.
Thomas estimated that there were about 30 or more students, staff and faculty who arrived for the test at around the same time.
"The people administrating the test were really nice. To get the STI test there was a two-hour wait, the HIV test only lasted 15 minutes, I thought it would be more like a 30-minute wait altogether," she said.
It wasn't until 1:22 p.m. that Thomas completed testing. By then, due to the high demand and little remaining resources, STI testing was no longer offered at the Lincoln Park Campus.
"They started turning people away an hour in," she said. "I don't think they anticipated so many people."
According to Thomas, there was one person administrating STI exams while two other health officials administrated HIV exams.
LGBTQA Student Services in conjunction with the Office of Health Promotion and Wellness hosted this free and confidential HIV and STI testing on both the Lincoln Park and Loop campuses. This event marked the first time DePaul offered free on-site testing for STIs.
According to Student Office Assistant Rhone Talsma, who helped organize and lead the event in Lincoln Park, the introduction of STI testing left organizers of the event receiving a greater turnout than expected.
"The quarterly HIV testing has been done consistently since last year," he said. "There was definitely a demand for STIs to be included in the past, which accounts for so many people coming today."
In ongoing efforts to promote sexual health, DePaul has offered free quarterly HIV testing events in both the Lincoln Park and Loop campuses since 2013.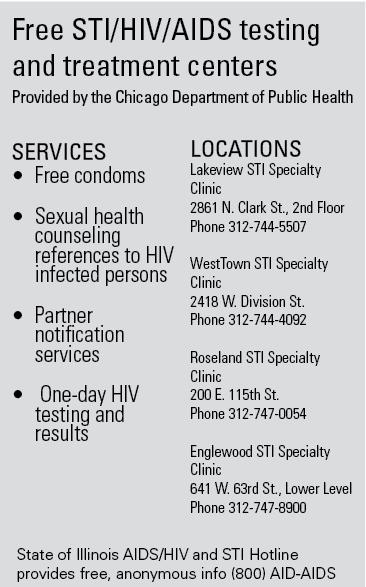 According to LGBTQA Student Services Coordinator, Katy Weseman, who has led organizing efforts for this campus event, the offices have been listening to student feedback and began to cater these events to better suit the demands of students, adding the STI testing in addition to HIV testing.
"In past quarters we have had between 20 and 60 people get tested (combined between the Loop and Lincoln Park) in a given quarter," she said. "With the addition of STI testing, we anticipate the number may be higher."
Turnout was so high that students were waiting to be tested for extended periods of time with many students leaving before they even signed in.
Comparatively, The University of Illinois at Urbana-Champaign, the state's flagship university, offers free STI/HIV testing while also hosting workshops on sexual health and offering students contraceptives free of charge. According to U of I freshman Christian Alvarenga, sexual health testing is part of the overall health and well-being of students and should not be stigmatized, but rather seen as a health issue.
"I can walk into the health center and be seen within the hour," Alvarenga said. "If I wanted to get tested for STIs or HIV I could do so for free in the office, that day." 
According to the DePaul Health Services website, "students who pay the DePaul Health Services fee are treated like current patients, so office visits and basic lab work are covered by the fee."
The health services fee covers STI testing if symptoms are present, while HIV testing is not. But if students want to get tested for STIs without symptoms, they must go to an outside health center and pay for the exam.
Despite increasing efforts to encourage a "healthy DePaul," students find that a quarterly event promoting sexual health is not enough.
"Besides that one poster, I didn't know free testing was going on," sophomore DePaul student, Solveiga Jur, said.
Jur, who was studying in the Student Center located in the Loop at the time of the testing, did not have knowledge of the event going on and noticed little promotion from the organizers to get more people to test for HIV and STIs. According to DePaul junior Jessica Glass, who helped promote the event, promotions included signs, posters and Facebook postings from the LGBTQ group, while also advertising on OrgSync.
For freshman Richard Martinez, free HIV/STI testing should not be an event, but part of an open dialogue among students.
"Having the event is cool and everything but it's also like the aftermath," he said. "We don't deal with preventative measures or talk about testing at orientation. Just the testing isn't enough."
Thomas also believed that, although the event was a good step forward to creating better sexual health in the DePaul community, secrecy must be eliminated.
"We don't really have any real resources. There is no open dialogue, no condoms, it makes sexual health really secretive," she said.
Thomas suggested that DePaul host more STI/HIV testing with a greater number of healthcare workers so that more students could be tested, lessening the stigma by introducing the topic at freshman orientation.
"The event is in a corner of DePaul when it should be a big deal, it should be advertised," she said.
View Comments (1)