News briefs: March 9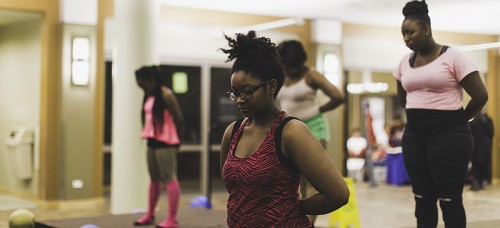 Students celebrate 15th Annual Festival of Lights
The Center for Intercultural programs sponsored DePaul's 15th annual Festival of Lights last week to display holidays from cultures across DePaul.
Dozens of students shared food and watched the musical and dance performances that filled the Student Center Atrium on March 4. The event recognized and celebrated the many cultures that exist on campus. There are 14 fraternities and sororities that make up DePaul's Multicultural Greek Council and 27 registered cultural student organizations on campus.
DePaul's enrollment statistics reported that 34 percent of students identify as Hispanic or Latino, African-American, Asian, Multiracial, Pacific Islander and Native American. The Office of Religious Diversity also has full time Muslim, Jewish, Protestant and Catholic staff members.
Student group wins 'Activist of the Year' award
A DePaul student organization received the Activist of the Year award at the American Israel Public Affairs Committee conference last week for their pro-Israel activism on campus.
The group, called Demon PAC ­— Students Supporting Israel at DePaul, was awarded for their efforts to table BDS indefinitely when brought for a vote in the SGA in the fall, lobbying the Fair Business Practices Committee to dismiss the complaint lodged by Students for Justice in Palestine in January, volunteering over 300 hours for various causes, and raising money for supporters in Congress.
"I am so honored that DemonPAC — Students Supporting Israel at DePaul is being recognized for all our hard work this quarter by receiving the AIPAC Activist of the Year award at Policy Conference," SSI President Cameron Erickson said. "I would like to thank everyone who made this award possible, as well as DePaul University and Father Holtschneider, specifically, for making DePaul a place where student activism like ours can flourish."
The group hopes to "piggyback" off this accomplishment to work with the university to implement a study abroad program to Israel.
The conference was attended by more than 16,000 people and included speeches from Israeli Prime Minister Benjamin Netanyahu and various members of the United States government.