Chicago celebrates Cinco de Mayo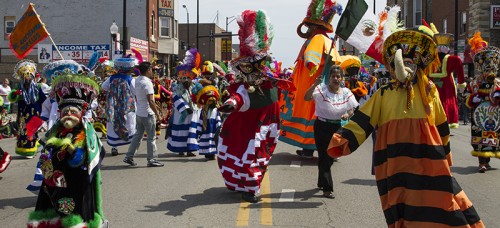 Named the "best fiesta north of the border" by Mercadito, one of Chicago's most celebrated holidays is here — Cinco de Mayo. The entire city celebrates with Mexican food, music and art in commemoration of Mexico's improbable victory against French forces at the Battle of Puebla on May 5, 1892. This was one of many battles during the Franco-Mexican War, which lasted from 1861-1867.
It is widely mistaken that Cinco de Mayo is Mexican Independence Day. Mexican Independence, called "El Grito de la Independencia" (The Cry of Independence) is celebrated on September 16. In 1810, more than 50 years prior to the Battle of Puebla, a call to arms declared war on the Spanish colonial government ruling at the time.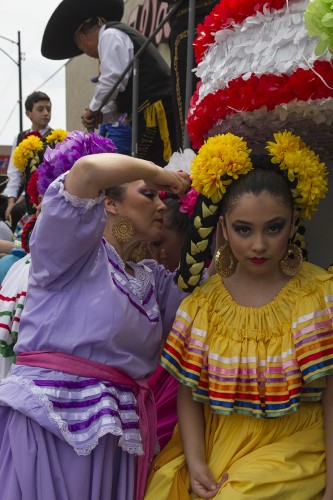 Krystal Rodriguez, a student at DePaul who celebrates Cinco de Mayo, recognizes the importance of distinguishing the two separate holidays.
"It's not actually Mexican Independence Day like most people think, it's just a day the Mexicans won a battle against the French," Rodriguez said. "While the tacos and margaritas are fun to eat and drink, I think it's important to remember to not use the day to appropriate Mexican culture. No sombreros or ponchos if you're not Mexican."
Mexican culture is extremely influential on American culture, especially as they are the fourth largest ancestry group in the U.S. with over 31 million people living here, according to Business Insider. Mexican culture is a mixture of appealing food, native legends, artistic expressions and Spanish cultural elements as well, all making this culture unique. This has clearly left its mark on American culture, like Tex-Mex food, Spanish language learning and even using piñatas at birthday parties.
Pilsen, Logan Square and Little Village are all predominantly Mexican neighborhoods and are sure to be lit up this Cinco de Mayo.  From the celebrated murals on the sides of buildings to live mariachi bands in restaurants, Pilsen and Logan Square are the two of the top destinations for May 5.
Aside from Pilsen's authentic Mexican food and colorful building murals scattered throughout the neighborhood, the neighbhorhood is home to the National Museum of Mexican Art, located at 1852 W. 19th St. This museum includes a wide range of powerful exhibits and collections that interpret Mexican culture and history through art.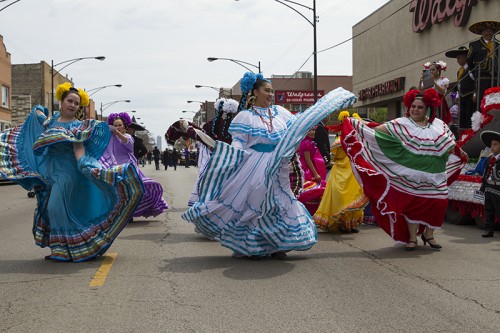 Taste on Chestnut, a restaurant in Winnetka, Illinois., is celebrating Cinco de Mayo this year with a week's worth of their "Taste of Mexico" menu from May 5 to 9. Chef Sergio Correa  incorporates his own heritage into the menu,  including appetizers, soups, salads and entrées with Mexican flavors such as lime, cilantro, jalapeño and chipotle.
"Every culture has its own favorite spices, flavors and ingredients. It is fun to be able to experiment," Corea said.
Even though Cinco de Mayo is a relatively minor holiday in Mexico with the primary celebrations only held in the town of Puebla, in Chicago it's celebrated for nearly a week. Because it lands on a Tuesday this year, many Cinco de Mayo celebrations occurred over the weekend, including the three-day festival at Douglas Park followed by the Cinco de Mayo parade down Cermak Road in Little Village.
But even if you missed these activities, there is still much celebrating to be done.
Cinco de Mayo events
La Vaca Margarita Bar
1160 W 18th St
9 a.m. to 12 a.m.
There will be a live mariachi band and there is sure to be dancing on their dance floor. Food and drink specials last the entire day.
Churro Factory
2214 S. Wolcott Ave.
8 a.m. to 9 p.m.
Featuring special flavors for Cinco de Mayo, this place is known for having the best desserts.
National Museum of Mexican Art
1852 W. 19th St.
Tuesday — Sunday, 10 a.m. to  5p.m.
Located in Pilsen, the National Museum of Mexican Art is a way to incorporate authentic Mexican culture into your Cinco de Mayo. Admission is free.
Pilsen Mural Walking Tour
Begin at 18th and Loomis Streets; finish at 19th Street and Wolcott Avenue.
Follow this route to see some of the most iconic landmarks in Pilsen:
1.The Declaration of Immigration, 1401 W. 18th St.
2. Stop the Gentrification of Pilsen, 1805 S. Bishop St.
3. Mexican Women of Different Generations, 1701 W. 18th St.
4. Increíble Las Cosas Que Se Ven, 1900 S. Ashland Ave.
5. Gulliver En El País De Las Maravillas, between S. Wolcott Ave. and S Cullterton Ave.
View Comments (4)