We did the homework so you don't have to. Check back each week for the scoop on bands you can't miss at Pitchfork, Lollapalooza, North Coast and Riot Fest this year.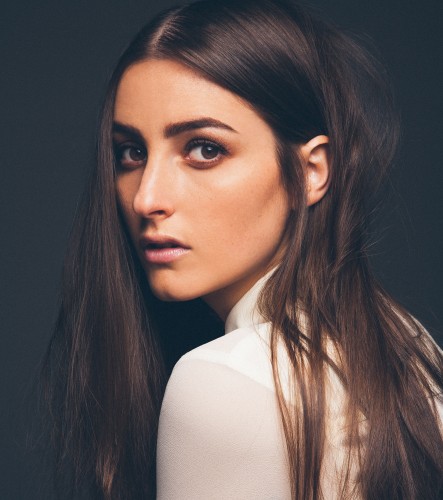 Banks
While some artists tend to overshare by updating fans on every mundane detail of their daily lives, Banks adds an element of mystery to her character by remaining inactive on social media. It was her reclusive nature that led reputable indie music blogs and Tumblr teens to flock to her music, eventually giving her enough clout to become indispensable in the ever-evolving realm of alternative R&B.
Not everything about the California native is hidden, though. She let the world listen to the most private moments of her life on her debut album "Goddess," an hour-long journey into the gloomy mind of a hopeless romantic with a twisted edge. "Brain" shows Banks at her most explosive, as she starts the song with softer vocals, coating the misty bassline before erupting into echoing screams that crackle over light synths. "F*ck Em Only We Know" allows room for nuance, as she mumbles cheeky romantic metaphors to listeners as a result of being hypnotized by her charming lover. "Drowning," one of Hype Machine's most blogged songs of 2014, is her most powerful song to date with its plummeting drum pattern, spooky vocal effects and buried sensual whispers.
Since then, the coy songstress has become a bit less bashful online, as she's recently been teasing new album snippets on Instagram. Hopefully she'll debut some of those tracks at Lollapalooza, if she's not too shy.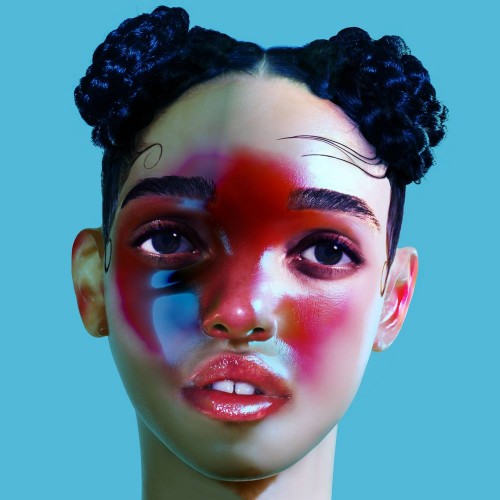 FKA Twigs
Similar to Banks, the idea of less being more when it comes to crafting an image holds true for FKA Twigs. She first slithered onto the underground music scene by strategically releasing visuals from her first extended play "EP1" almost three years ago. "Hide," a warm, bluesy hymn saturated with ticking effects and airy vocals, racked up millions of views on YouTube, prompting the interest of music lovers around the globe.
"EP2" was released a year later in 2013. The four-track record was twigs' imprint on the independent music scene for months to come, as critics continued to rave about her innovative production and complicated visuals. "LP1" found twigs at an early peak as the enthralling debut landed on just about every music publication's top albums of 2014 lists and even received a Grammy nomination. Alongside the music was an overwhelmingly powerful aesthetic as twigs capitalized on her most visually stunning parts: her bulging eyes and gapped teeth, prominently displayed on her album artwork.
The world found those parts of her beautiful, and so did Robert Pattinson. The two announced their engagement early this year, exposing her to mainstream audiences while embarking on an international tour. "EP3," her upcoming project with "BEYONCÉ" producer Boots, is rumored to release this fall, which could signal that she'll perform it for the first time at Lollapalooza.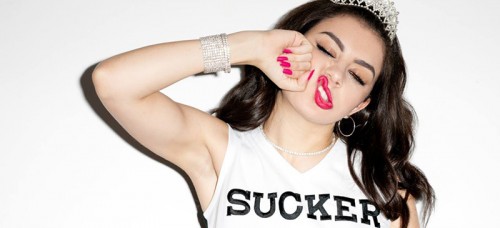 Charli XCX
Former mixtape queen Charli XCX has gone from being a hushed indie-pop project only available on the depths of the Internet to a household name backed by big brands like Pepsi and Samsung. Her popularity could be felt tenfold as she was featured on last year's inescapable summer anthem "Fancy" with Iggy Azalea, another name that has become familiar with teenagers and suburban moms alike. Just a year prior, she yelled about crashing cars into bridges on "I Love It" with Swedish DJ duo Icona Pop. With a slew of pop hits under her belt, it was time for Charli to pave her own way to mainstream success.
Her first attempt at that was her sophomore album "Sucker," a brash but sweet sounding record that aims at fusing punk rock and bubblegum pop. "Boom Clap," Charli's first solo hit, pulled on the heartstrings of fans, whether on the radio or the big screen with "The Fault in Our Stars." Beyond "Doing It," where she teamed up with Rita Ora for a shimmering electro-pop tune, the album failed to spawn any other hits.
With no new album scheduled for release, it's expected that Charli will perform her existing hits at Lollapalooza this summer.