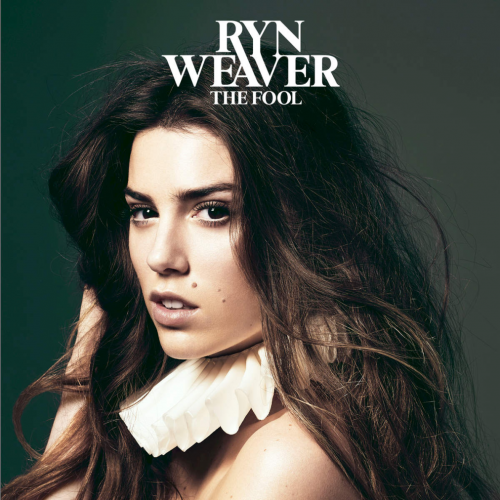 If love is a game, Ryn Weaver is playing by her own rules.After rising to success practically overnight in 2014, music critics and fans alike held high expectations for Weaver's debut album 'The Fool." Filled with glimmering synths, foot-stomping drum patterns, and lyrical contradictions, the 11-track album ultimately stops just short of disappointment.
With production from pop masterminds Benny Blanco and Cashmere Cat, who are responsible for the biggest hits from pop heavyweights like Kesha and Ariana Grande, its quite surprising that "The Fool" would be lackluster in terms of sound and innovation of the genre as a whole. Also, with co-signs from other indie starlets like Jessie Ware and Charli XCX, it could be assumed that "The Fool" would join "Tough Love" and "True Romance" in the ranks of indie-pop classics. But unfortunately, Weaver's debut unexpectedly fails to match the level of intricacy and intimacy found present on those records.  Could "The Fool" be the case of an album that had high expectations and failed to meet them?
The answer isn't so simple. While the album does have the potential to get lost in the shuffle of other new wave indie artists, its uniqueness is enough to make it stand out.
"OctaHate" was the world's first glimpse into Weaver, and a successful glimpse at that. Released on SoundCloud last summer, the spine-shivering track earned millions of plays within the first couple weeks of its release. Produced by Blanco and co-written by Charli XCX, "OctaHate" introduces Weaver as a modern day damsel in distress. Though the verses are sung in a softer manner, the chorus thrusts listeners into an anxious rush of airy wails, pounding drums, and glittery synths. The most interesting part of the song, however, lies in Weaver's distinct vocals. Swiftly shifting from high squeals to low rumbles, Weaver's vocal runs on "OctaHate" are impressively erratic, making for an exciting listening experience. Praised by several music blogs, the track rose to No. 1 on Billboard's Emerging Artists chart, causing Weaver to be recognized a new force in the competitive realm of pop music.
Its not uncommon for new artists to capitalize off a sound that listeners are receptive to, and it seems Weaver does just that with "The Fool." Almost every song on Weaver's debut sounds like by-products of "OctaHate." Sparkling synths, rough drum patterns, and whiny choruses run rampant on "The Fool," contributing to a monotonous but tolerable listen. Lyrically, songs on the album sound like pieced together diary entries and impromptu one-liners that Weaver may have pulled from the Notes app on her iPhone. "Travelling Song" shows Weaver at the peak of her quirkiness, ending the song with an intimate spoken-word piece.
Title track "The Fool" presents itself as a more mature version of "OctaHate," still delving into themes of relationship anxiety and foreseeable heartbreak. Weaver is also highly self-aware, gently weeping, "So I curse my start for a fair game / While you nurse my scars and the old flame" on the song's chorus. "Pierre," which immediately follows "OctaHate," is another notable track on "The Fool." The song details Weaver's fight for invulnerability while effortlessly blending elements of country and folk music. Again, Weaver demonstrates her matchless and irregular vocal abilities as her shaky staccato croons in the background, which adds even more of a personal touch.
Though "The Fool" fails to achieve any innovation sonically, Weaver's deeply personal lyrics and unpredictable vocals position "The Fool" as an honest body of work, and that shouldn't go unappreciated.