Community frustrated with lack of police alerts to assaults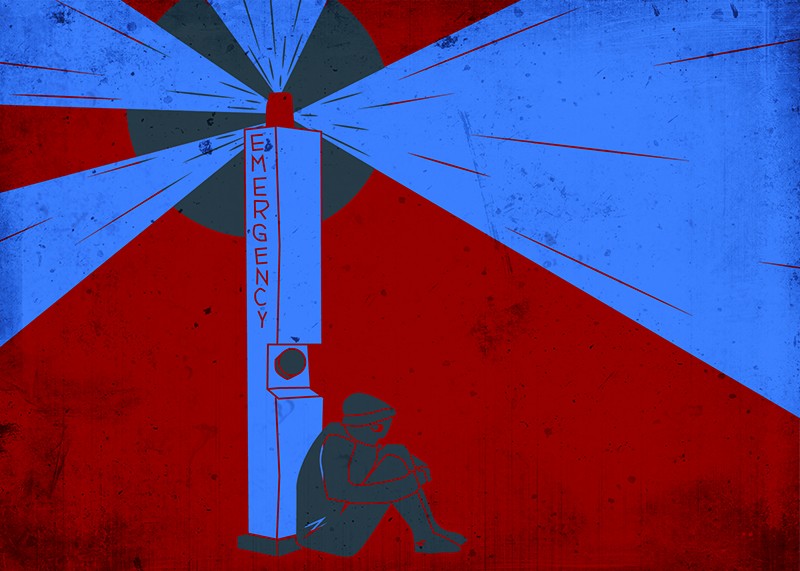 Kaie Raig was walking home at 3:45 a.m. Aug. 9 when she was sexually assaulted. Just blocks from DePaul's Lincoln Park campus, her initial thoughts were "DePaul is starting in a couple weeks and this is going to happen to another person."
Ten days later, it did.
Two sexual assaults followed Raig's, but in that time no community alert was issued from Chicago police or the alderman's office. It wasn't until the morning of Aug. 20, 11 days later, when media coverage and alerts from the Chicago Police Department (CPD) and DePaul Public Safety informed locals of the assault of a 21-year-old DePaul student.
According to the Office of Public Relations at DePaul, the university did not receive an alert from CPD about any of the assaults before Aug. 20. The statement said that the university typically receives alerts when CPD sees "a threat or patterns of crime that are happening in our area."
The suspect, Isidrio Valverde, 40, of the Uptown neighborhood, was identified from the photo released by police and arrested Aug. 22. The suspect was apprehended quickly, but Lincoln Park neighbors expressed concern that public officials were reluctant to tell the community about what happened.
"I maintain, and I do until I die, that if a community alert had been sent out, the (assault) on the 20th wouldn't have happened," said Lincoln Park resident Sarah Brennan.
Brennan became involved in the case on the morning of Aug. 10 when Raig passed by her house to tell her about her assault and to caution her.
"I'd never done anything like this before," Brennan said, but she said her motherly instinct and opportunity to help a girl find justice made it impossible to refuse.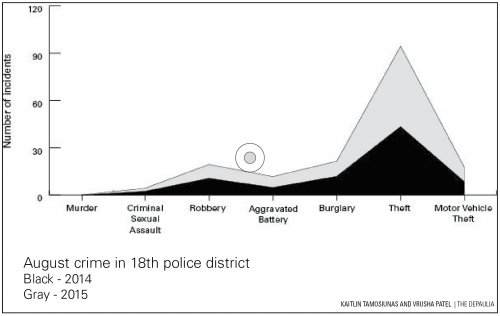 By 9:30 a.m. on Aug.10, Brennan had left a message at the alderman's office, emailed neighbors and began to stop young, female passersbys to collect emails and to caution them.
"My concern was the weekend," Brennan said.
With Raig's assault taking place on a Sunday night, Brennan feared that the assailant might come back on Friday or Saturday night. 
Two days after Raig's assault, on Aug.12, Brennan called the alderman's office again and was told that it took weeks to send out a community alert and that the office was looking into the issue.
On Saturday night, Aug.15, a second girl was assaulted on the 100 block of West Goethe St. around 12:25 a.m. A community alert had still not been issued. Unaware of the second assault, Brennan organized a neighborhood safety meeting for Thursday, Aug.19, where Alderman Michele Smith of the 43rd Ward and the detective on the case made an appearance.
Brennan said Smith talked about safety measures, but neither she nor  Dunn promised to issue a safety alert.
Four hours after the meeting ended, at around 1:40 a.m. on Aug. 20, an assailant assaulted the DePaul student on the 900 block of Belden Avenue.
By 8 a.m., news media picked up the story and Brennan and Raig's cell phones and emails began exploding with messages. Their fear of an assault on another young victim had come true.
For the rest of the DePaul community, news of these assaults only came to light after the third victim was assaulted.
"I thought it was weird that the news reported three attacks, but my friends and I only got one email from DePaul," graduate student Kristin Lansdown said.
Lansdown grew up in the area and works on campus. She is used to seeing DePaul's alerts and isn't surprised by the crime that takes place in the area. She feels DePaul does a good job issuing the alerts, but this case felt strange.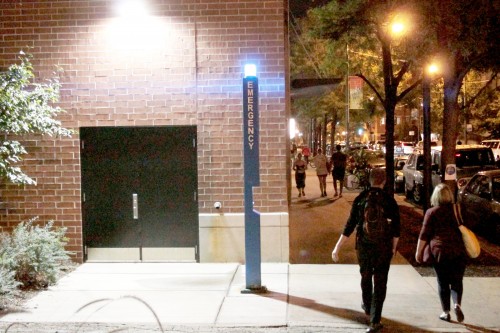 "Especially since (assault by a stranger) is so uncommon statistically, this seems like something we should have gotten an email about if there's some serial rapist on the loose in Lincoln Park," Lansdown said.
Despite relief that the suspect was in custody and was charged with the DePaul student's assault, residents voiced their concerns about community alerts at a public safety meeting held by Smith in DePaul's Cortelyou Commons on Sept. 1.
At the meeting, Deputy Chief of Chicago Police Eugene Roy said the reason they did not issue other community alerts was because the "information on the initial incident was too vague. It was too general and didn't really lend itself to the community at that time."
"With the community alert we were putting out a description," Roy said. "At (the point of Raig's assault) there wasn't any. On the (third) incident we had the video. As soon as we had the video, we put it out."
Brennan stood at the meeting and asked Roy how Raig's description differed from the third suspect and what more information she could have given on Aug.9.
"The information was insufficient at that time," Roy said. "Out of respect for the victim and for ongoing investigations I can't go on any further. If there had been enough information where we could have put out an accurate community alert, we would have."
However, Raig said that her original description from Aug. 9, both of the suspect and of the method of attack, was no different from that put in the community alert from Aug.20.
Neighbor's protests at the meeting and pleas for community warnings signified that this isn't the response many of them were hoping for. Residents of the neighborhood called for improved communication between CPD, the alderman and the community, but with no clear procedures not set in place, their calls may be answered.