'WATTBA' rumors cause chaos among fans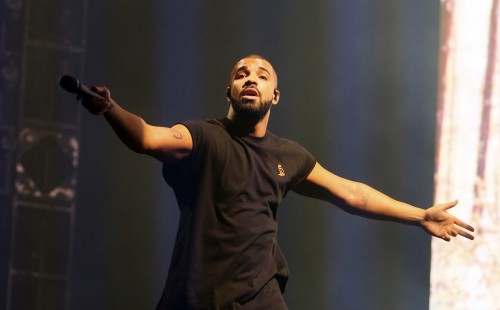 "We're all over here huddled around the speaker, phones in hand, giddy like some elementary school kids at recess waiting to hear this stuff," Paul Jackson, a student at Roosevelt University said, as he and his friends anticipated the release of "What a Time to Be Alive."
The joint project between two of rap's heaviest hitters, Future and Drake, is now the no. 1 album on the Billboard 200 list, after selling 375,000 copies in its first week.
Released on Sept. 20 at 6:30 p.m. exclusively on Apple Music, the anticipation and misleading information that surrounded the project explains Jackson and his peers' reaction.
As technology improves and our attention spans diminish, artists are finding new ways to pique interest. The internet spreads the wild fire, but who strikes the proverbial rumor match?
In this case, we really do not know. But of course, a few of those trusty rumors are flying around, leaving room to speculate.
Roughly a week before the album officially dropped, Twitter was set ablaze when a credible radio voice, Angela Yi from The Breakfast Club of New York's famed Hot97. She misspoke when alluding to the two rappers releasing a substantial collection of music.
What followed was online chaos.
An image of what was believed to be an album cover created by a fan began to pop up just a few hours after the radio show aired.
The image carried some immediate weight with media and fan bases alike. It was a very stern and almost intimidating looking owl dripping in a sort of thick, purple substance.
The media wasted no time when beginning to hurl the "album cover" around –—promoting it as a sneak peak of things to come.
Then, another "album cover" came out, which was another creative blend of the two respective logos.
After a few more images of rumored album art floated around, as well as full track list, a URL link was thrown into the fray.
This link, titled PutItAllInAPlasticBag.com, lead to a web domain that displayed a countdown. Again, each rapper had their official name on it, leading the public to believe that this was legitimate.
These online hoaxes succeeded in giving the media and fans fuel for online discussion, but music aside, the stir that surrounded this release proved to be just as significant as the men creating the music.
Some concrete evidence started to roll in when the two took to their Instagram accounts posting photos of themselves in the studio just days before this countdown was set to expire.
"I was skeptical when I saw album art flying around," Toye Adajaye, an aspiring rapper who lives in Lakeview said.
"For me, and most fans I spoke to at the time, we knew something was coming when the Instagram photos started coming in. That was our confirmation."
The photos also seemed to legitimize the countdown that fans were checking every few hours to make sure things were still on track.
Sept. 18th came, and the 10 p.m. deadline passed. No music followed.
"It threw me off," Mike Rivera, a former DePaul student said. "We even saw a track list and production rundown that was also a lie. But man, did it add to the buzz. We had no clue what was coming or when. We just knew something was up."
The day after the countdown passed, the hype machine came to deadly halt.

We had no clue what was coming or when. We just knew something was up.

Mike Rivera, former DePaul student
The album was coming.
Both Future and Drake took to their social media outlets and announced the time, date, and title of their project. The #FutureHive and October's Very Own, two nicknames for the rappers fan bases, went ballistic.
The album was set to release on Sunday evening, the 20th, exclusively on Apple Music and Beats 1 Radio. But some questions remained. Where did all this nonsense from the last 10 days come from?
There's reason to believe the rappers leaked the false advertisements. The album features a song called "Plastic Bag," similar to the website that housed the countdown.
And as previously mentioned, the artwork seemed very legitimate and featured each artist's logo.
Drake has been known to release music with no fair warning, as seen with his project that dropped in February, "If You're Reading This It's Too Late."
The rappers realized that whatever they say will generate buzz, memes, commentary, and all sorts of ridiculous fillers on the Internet.
This led to them taking advantage of their fans and the media in a way that has never been seen before. Baiting fans with intriguing photos, countdowns and track lists that proved to be completely false.
The driving force in this release was the unknown. Everything flying around the internet did nothing but draw more and more people in and solidify the musicians' mysterious approach to the project.
This album has set a new standard.
Yes, the music is quality — if you're into the aggressive rap music that glorifies late nights with endless women, liquor and a few drugs.
But, this release has also returned power to musicians. No label drove the promotion of this album.
To be honest, the media and the fans were fooled. Over and over again. Hanging by a string, they were controlled by the two rappers as they sat in their multi-million dollar studios and cackled.
There have been no complaints from fans, though.
"They had us intrigued for days and days, which is tough to do," Jackson said. "They've altered the game, and I wouldn't expect much else from those two."