DePaul runner faces the heat during 2015 Chicago Marathon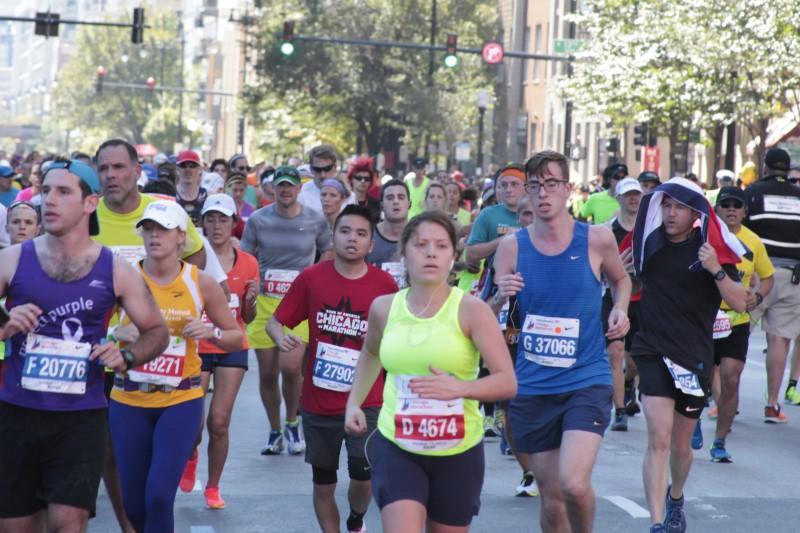 The morning chill that welcomed more than 45,000 runners Sunday vanished under clear, sunny skies, making Chicago's 38th annual marathon a heated race to the finish.
Placing 9,222nd overall and 6,641st out of almost 25,000 men was DePaul junior Danny Curley. A high school track and cross country star, the digital cinema major decided to get his feet wet in the sport once again, and in the afternoon heat, that wasn't hard to do.
"I thought (the temperature) was good up until (mile) 18 or 19, and then it was getting really hot," Curley said. 
Before starting the race he was also concerned about his left knee, which he said was burning before he even started at 8:04 a.m.
"I was like, 'man this is not going to be fun,' but I went in with a mentality not to think about it and it never bothered me in the race," Curley said.
Curley finished in 3:53:34, which for his first marathon was impressive and blew his original goal of four hours out of the water.
"I think mile 13 was (when I thought) 'maybe I could get it,'" Curley said. "By the time I got to mile 22 I was at like 3:15, I was like, 'I can do four miles in 40 minutes.'"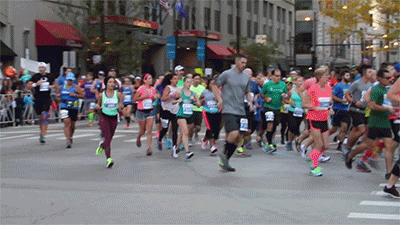 Curley said the only thing bothering him after the race was pain in his thighs, but standing on the corner of Jackson Boulevard and Michigan Avenue, surrounded by beaming relatives and friends wearing "Go Danny" T-shirts, he didn't seem to mind the pain.
Finishing the 26.2-mile run is a challenge in itself, but Curley and other runners said training was key. "It takes a lot of discipline to run four out of the seven days of the week," Curley said.
DePaul alumna Kelly Benitez said her husband, Braulio, is always running in preparation for marathons. After completing Sunday's marathon in Chicago, he'll go to New York to run again.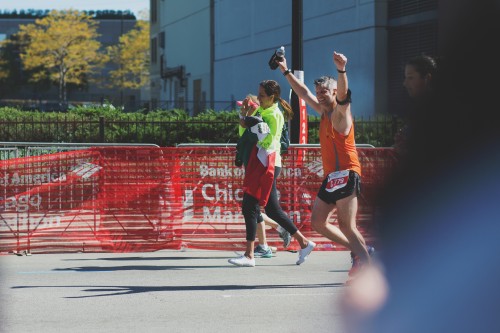 "He runs like 100 miles a week," Benitez said.
Benitez, who graduated in 2008 and works in Chicago, said her husband wanted to finish his eighth marathon Sunday in 2:30:00. The third time watching her husband run in Chicago, Benitez also said a lot had changed since the 2013 Boston Marathon bombing.
"The first year after the Boston bombing (security) was really tight and it's about the same this year," Benitez. Among the security changes were barricades around the finish line. The farthest point spectators could go was at the final turn on Roosevelt Road and Michigan Avenue.
But Curley said the crowd support helped fuel him through the race.
"When there were a lot of people it was so effective, I ran so much faster," Curley said. "There's a part in Pilsen where I turned right on the corner and there were people on drums and people singing, and that was a pump-up."
Martin Larsen, 42, from Washington has run five marathons, two in Chicago.
"I really enjoy Chicago because the support you get from the fans, all through the course is just fantastic," Larson said. "It's unbelievably motivating. It's very unique in that way. Not all marathons are like that."