Quarrel between Chicago Reader Union, co-owner close to end game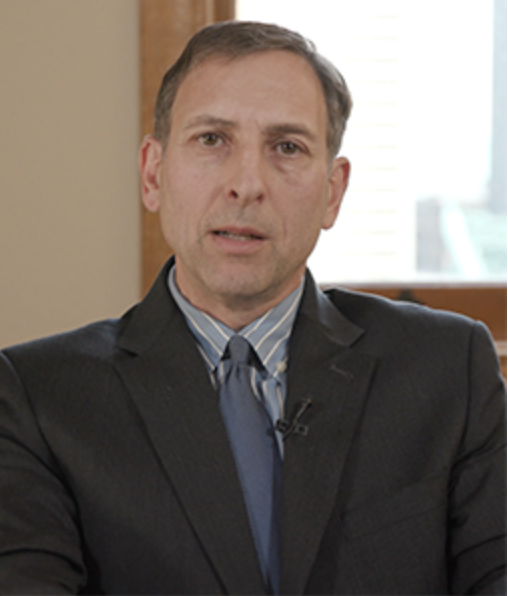 The Chicago Reader Union will rally this Thursday to demand that co-owner Leonard Goodman authorize the publication's nonprofit status. Goodman has been blocking the sale since 2021.
Goodman, a criminal defense lawyer and an adjunct professor at DePaul's College of Law, bought the Reader under Leonard C. Goodman's Institute for Investigative Reporting in 2018. He has owned the Reader along with Elzie Higginbottom. 
In an op-ed published in the Chicago Tribune on Thursday, Philip Montoro, Micco Caporale, Leor Galil and Yasmin Zacaria Mikhaiel from the Reader asked Goodman to approve the sale of the Reader to The Reader Institute for Community Journalism. If not, the Reader will stop publishing in weeks. 
The Chicago Reader Union will also hold a rally outside Goodman's residence on Thursday, April 21 at 11 a.m.
Montoro, the unit chair of the Reader Union, told The DePaulia that the union leadership has not heard from Goodman officially. He did not respond for comment in time for publication. On Saturday, Goodman replied to various Reader staff on Twitter. 
"The Reader union has not heard from Len Goodman since the publication of the op-ed," Montoro said. "But we've never heard from him, so that's not a surprise."
The Reader staff is made up of about 35 workers which make on average about $45,000 a year, according to their op-ed. Currently as a for-profit publication, The Reader and Goodman made a deal at the end of 2021 to transition into nonprofit status. 
"A nonprofit has enhanced capacity for fundraising, whether through donations from individuals, grants from foundations, or other sources," Montoro said. "We won't have to depend as heavily on ad sales, which have been depressed for more than a decade and will likely never return to their old highs."
However, Goodman and Higginbottom have yet to authorize the sale. 
"We've been losing money for years as a for-profit, and in fact Len Goodman funded us generously to keep us afloat after he became part-owner in 2018," Montoro said. "This makes it even more baffling that he doesn't seem to understand that he's hurting us by cutting us off from the additional revenue streams available to a nonprofit."
The Reader has weeks until they will shut down.
"A rich man thinks we should fear for our jobs because we dared try to correct his mistakes," according to the Chicago Reader Union press release. 
"I care deeply about the Reader," Goodman told the Chicago Sun-Times in February. "I have invested heavily in keeping it alive. The main reason for that is its tradition of hard-hitting reporting that isn't being done elsewhere."
Kelly Garcia, a Reader staff writer, told The DePaulia that the disconnect between the board and workers has created a hierarchy. 
"I don't think he's genuine about saving the Reader or having any good intentions because of this lack of relationship and communication," Garcia said. "It's baffling how someone who has yet to engage with the editorial union of the Chicago Reader has our lives and our jobs and the legacy of this paper in his hands."
Goodman's DePaul faculty page says that he helped "save" the Reader. Goodman saved the Reader from bankruptcy in 2018 by buying the company for $1. Despite his help, Garcia said she felt that with the lack of a long-term plan, Goodman does not have the Reader's best interests in mind. 
Goodman also published an op-ed Wednesday about the dangers of fact-checking opinion writers due to suppressing personal opinion. He previously published a column in The Reader in November about being hesitant to vaccinate his 6-year-old. Goodman claimed Reader editors were limiting free speech with fact checking.
If the sale goes through, Goodman claimed in a tweet on April 16, "there will never be opposing points of view in The Reader."
The Reader is celebrating its 50-year anniversary and hopes to continue serving its mission statement in the creation of a non-profit.
"We all want to keep getting paid, our modest salaries notwithstanding, so that we can keep doing the brave, compassionate, independent journalism that has made the Reader valuable to Chicago for more than 50 years," Montoro said. 
If The Reader stops publishing, it would end the work Garcia wants to continue doing. 
"It's really concerning that we're here now, instead of being able to celebrate our 50 years as the city's alternative free paper," she said. "We are having to fight for the future of it. What's at stake here is the potential for journalism. That's really centered on the communities here, it's really disheartening that [Goodman] doesn't seem to get that at all."
As a free newspaper, Garcia added that those experiencing homelessness who cannot access the news can read the paper as well. 
"A lot of people, especially people who are experiencing homelessness, are able to read about the news because of us, especially when we bring the age of the people and a lot of people can't access the news," Garcia said. "It's important for papers like ours to continue circulating."
This week's rally is supposed to symbolize what Chicago will lose if Goodman continues to block the sale. 
"He has our jobs at stake,which means he also has our lives at stake," Garcia said. "Some people won't be able to afford their rent in a couple of months. This sale doesn't go through and we can't get paid. We're just trying to make it clear to him."
View Comments(1)