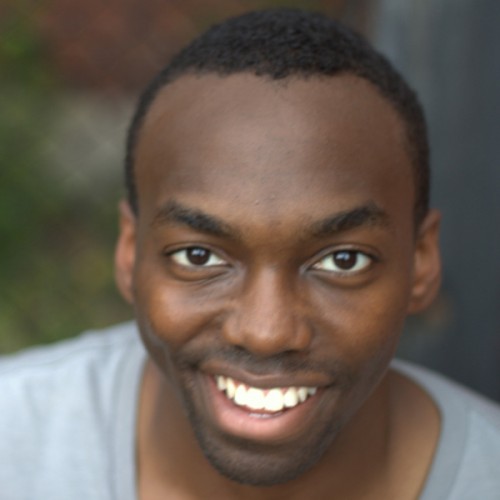 Chicago comedian Martin Morrow's career nearly ended before it even started.
Always the 'funny friend' growing up in Birmingham, Alabama, Morrow decided to give comedy a shot while at Auburn University with his friend Josh Mays.
"We tried out an open mic together as a duo and it worked," Morrow said. "It was a bunch of material I'd written on my computer and it sort of just worked out. We were able to keep going with it and eventually I broke solo."
"Then I quit for a little bit."
One of the up-and-coming artists to watch according to Splitsider — a renowned comedy website — nearly gave it all up before he even got into it.
"I had a really bad experience. I did this competition and I was 20, so I sort of had a big head over the whole situation like, 'Oh, I can win this competition, I won't have to prepare a lot'," Morrow said. "Instead of memorizing jokes, I (put) sticky tabs…on my wrist (with notes). I didn't account for how bright the lights would be…and I came to a blank on stage. It was like five minutes of me staring at my wrist in pure silence."
"After that, I was like, 'I suck at this, I want to stop doing it'."
Not one to give up easily, Morrow decided to pursue his passion once more. He was back in Birmingham at a stand-up show eight months after quitting and asked if he and Josh could do a quick bit beforehand. When they were given a five-minute opener, Morrow was shocked.
"We went up, did it, it worked, we clicked again, and just kept at it. (We) started doing more shows; a lot of it was waiting for me to turn 21. Once I finally did, I was able to do a lot more from there," Morrow said.
Moving to New York City, Morrow interned at the now defunct television series "Ugly Betty." When that was cancelled in 2010, he moved back to Birmingham and wrote for Roy Wood Jr.'s radio show while also working in a call center. Morrow referred to the latter as, "the worst portion of my life."
After moving to New York and interning for "Ugly Betty," Morrow moved back to Birmingham in 2010. Fast forward to the end of that year and Morrow was poised to move back to New York before a friend of his convinced him to move to Chicago and test out the comedy scene there.
Danny Kallas, a founding member of the weekly stand-up show at Timothy O'Toole's "Comedians You Should Know", saw Morrow's potential the first time he met him at an open mic night.
"The dude definitely commands attention immediately," Kallas said. "He always struck me as a funny kid. He's not only great at stand-up, he's great at sketch and improv too."
"The guy's going to be a star," he added.
Despite having Kallas' vote of confidence, Morrow found himself back in Birmingham working as an accountant after a potential job as an entertainer on a cruise line fell through. He continued doing stand-up shows and improv at home, but it just wasn't the same level of prestige he had become accustomed to New York City and Chicago.
Then, Morrow got a life-changing phone call.
"I got a call from Dionna Griffin-Irons, one of the producers at Second City, about doing BenchCo, which was their harvesting farm sort of group at the time," Morrow said. "I moved back to Chicago in May (2012) and that's when it picked up."
Griffin-Irons brought Morrow into the Outreach and Diversity program, which he was a part of for a few years, and really allowed him to grow as a comedian. The program is designed to cultivate multicultural talent and people of different backgrounds and ethnicities who don't often get their voices heard in sketch comedy and improv.
"(It got me) a way in this monstrosity of a business of funniness that is Second City and allowed me to perform," Morrow said.
Morrow also was a cast member with 100 Proof Comedy and The Lincoln Lodge in the early days of his second Chicago stint.
Now a part of Second City's touring ensemble, Morrow has done well since moving to Chicago. But, he constantly reminds himself of something actor and comedian Eric Andre once told him – it's a marathon, not a sprint.
Morrow says the most important thing about comedy is that you can't worry about other people and what they're doing, just have fun.
"At the end of the day, it shouldn't be taken seriously because we're talking about butts and stuff."