Dave Leitao gets second chance as DePaul coach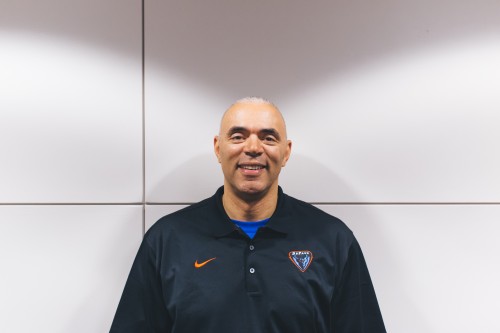 Dave Leitao got a second chance.
When DePaul men's basketball began their search process for a new coach in March after Oliver Purnell resigned after five seasons, Leitao even admitted that he didn't expect a call gauging his interest in returning to Chicago. Leitao previously served as the Blue Demons head coach from 2002 to 2005 before leaving for Virginia. He was, perhaps, DePaul's last successful head coach with two National Invitational Tournament appearances and an NCAA tournament bid.
But to say the circumstances have drastically changed since Leitao last sat on the bench at the Allstate Arena would be an understatement.
College basketball has evolved, and year after year, the seats at Allstate Arena remain mostly empty and DePaul has been left in the dust.  As Leitao becomes the third head coaching hire of Athletic Director Jean Lenti Ponsetto, it's up to him to turn the program around with a rare second chance.   
"We're here to win this season and turn things around as quickly as possible," Leitao said. "What that means in wins and losses, as I'm often asked, I don't know if I buy into that. I'm just trying to be better today than I was yesterday.
"I think our players would say the same thing. If we can do that, we'll end up in a very positive place."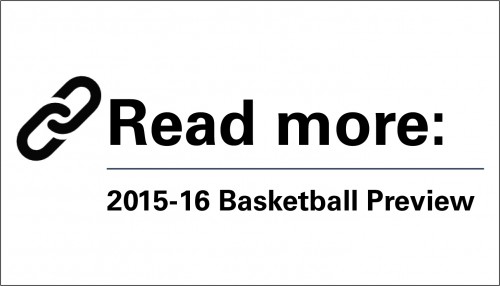 Doug Bruno, too, got a second chance.
In 1988, Bruno returned to take over DePaul women's basketball program after previously serving a two-year stint as head coach for the 1976-77 and 1978-79 seasons.
By comparison, Bruno has continued to take DePaul to new heights in college basketball.  The Blue Demons have reached the tournament 13 years in a row (and take pride in doing it) in a fun-to-watch style.
"I didn't even look at it like I was getting a second chance at DePaul," Bruno said. "I looked it at like what a great opportunity."
It's not fair to assume, however, that just because Bruno had success in his return that it will work out for Leitao.  The men's and the women's game have certainly been on different paths results wise, and it's troubling for men's basketball due to the large importance to the university, given how it funds other sports. 
According to publicly made records, men's basketball in 2013 earned $6,282,582 in reported revenue while women's basketball took in $2,926,026. That amount was also the university's lowest amount of men's basketball team revenue since 2008 ($3,257,409).  The women's revenue, though, has increased every year since 2007, with 2013 being their highest earning year yet. Reporting data for 2014 was not yet available.
Attendance has also declined over the years. The 2014-15 season was a reported 6,238 average — DePaul's lowest since Leitao's first year in 2002-03 with 6,054.  Attendance has declined every year since 2007, when it fell from 10,145 to 9,262.
"A big emphasis on marketing this year is internal with our students, faculty and staff," Lenti Ponsetto said. "We'd like to have a greater number who are engaged in DePaul … I think, again, if we win, it's a pretty easy equation at that point.  Chicago is a city and a place that embraces its teams when they win."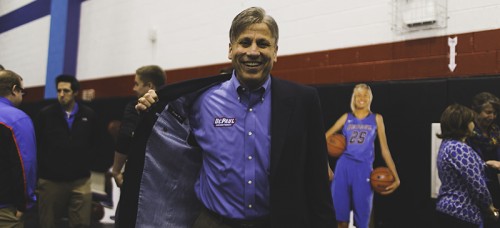 But Leitao has been part of the DePaul community before to understand how to draw fans to games. He said "if you build it, they will come."
Leitao is tasked with turning around a DePaul program that has lost at least 20 games in six of the last seven seasons.  In the months since he was re-introduced to the DePaul community at a press conference, Leitao has spent time getting past first impressions and further trying to get to know his players. 
And for the most part, he'll be doing it with largely the same parts.
11 of DePaul's 17 players are returning, most of whom are expected to be major contributors. 
"The every essence that every coach is trying to get, figure out what buttons to push to get the most out of each individual," Leitao said. "And then make it cohesive. It's a daily chore. Sometimes it looks really good. Yesterday we had a really good practice, two days ago, we didn't.  It's going to come and go."
It's hard not to notice the emphasis on culture that Leitao has put on the first few months. When he spoke at the annual Chicago College Basketball luncheon in late October, Leitao stressed the micro-managing process in order to rebuild the DePaul program into something fans can be proud of.
Of course, there's a reputation Leitao brings as well.  His teams, from his previous three-year stint at DePaul to Virginia, have largely been known for their rebounding and their stout defense.
But stressing rebounding and defense is something that Purnell kept repeating also.  It's one thing to talk about it, but another to put players in a better position to get rebounds or make defensive stops.
"My first meeting with the coaching staff, I knew there was going to be a change," junior forward Tommy Hamilton IV said. "For the first time ever, I've been on a staff that's hungry. Our practices are grit and bumping. We're getting a lot more after it. Before every practice, we have to run the mile. We're just trying to do everything before we're ready to go.
"My first two years, I didn't rebound the ball that well. That's one thing they stressed to me. I have to get after it on the glass."
There is also a schematic defensive change that the Blue Demons will undergo. Purnell's ran a deny defense, but Leitao will utilize a "pack-line" defense, which emphasizes the ability to clog lanes and prevent dribble penetration through a sagging man-to-man defense.   
It's unknown how the changes will impact DePaul, but it's the inconsistency in the group that needs to be fixed. Last season, the Blue Demons went a disappointing 6-6 in non-conference play before jumping out to a 5-2 record in the Big East. They finished the season, however, with losing 11 of their last 12 games.  It was a group that showed flashes and some maddening tendencies.
"It's been an adjustment definitely because you're going from one extreme to another," junior guard Billy Garrett Jr. said. "It's definitely an adjustment, but we're getting there."
While Leitao is focusing on defense, Bruno transformed the women's team from a NIT-caliber program to an
NCAA-quality team by developing an intense, high-pressure offense. In some ways, it's an opposite approach from Leitao.
For the women this season, though, one challenge will be to match the quality of offense from the past two seasons.  They will be looking to replace the production of Brittany Hrynko, Megan Rogowski and Centrese McGee.
"We have a lot of work to do on focus," Bruno said. "We need to get together on a chemistry standpoint."
"What you did last year sets up a mindset of expectation … but you still have to put the ingridents together to make sure it comes out okay," he later added.
"We're just going to have to adjust and see what players adjust off the bench to those roles," guard Jessica January said. "We need the team chemistry to get to the same level as last year."
But for the most part, Bruno and his group are in a prime position to three-peat as Big East champions. He continues to make the most of his second opportunity at DePaul, heading into his 30th season.
For Leitao to make the most of his second chance, he said he has to change the culture.
"If you know the moving parts and you're on the same page," Leitao said. "then it's just about building a bond."