Hawaii counters cancer through raising smoking age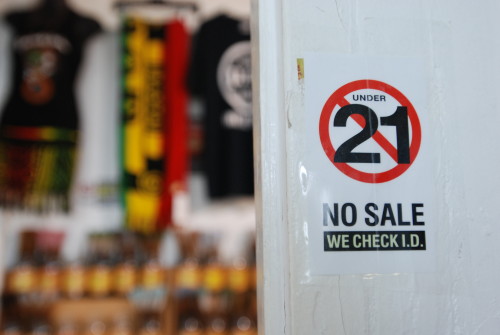 As of Jan. 1, 2016, Hawaii became the first state in the U.S. to increase the legal age to buy tobacco products from 18 to 21 years old. This law also bans the sale, purchase or use of electronic cigarettes for those under the age of 21. This legislation is the latest in the long-running nationwide campaign against the use of tobacco products, and legislators in Washington and California have begun to support the idea of an increased statewide age minimum. Consequently, this has brought about a debate regarding whether or not such legislation is as positive as its proponents suggest.
It is difficult to argue with the intent of the law. Discouraging young Americans from smoking is hard to oppose. Smoking and tobacco use cause health issues that have plagued people for decades. Efforts to create a more aware and healthy generation of young people are typically something that everyone can agree with. That being said, this legislature represents more than a just a hope for healthier, smoke-free Hawaii. It represents the idea that a government should have the ability to limit the rights of citizens in order to protect their health.
The nationwide minimum age for alcohol consumption is what set the precedent for such legislature to follow. The idea that young adults can have their access to potentially damaging products limited for the benefit of their health and those around them has existed before this law passed in Hawaii. This ideology, however, suggests that age minimums for alcohol have made life safer for young people. But there is conflicting data concerning the effects of the current legal drinking age.
Dwight B. Heath, an anthropology professor at Brown University, argues that the U.S. should approach drinking in the same way as European countries like France and Italy.
"In general, the younger people start to drink the safer they are," Heath said in an interview with CNN. "Alcohol has no mystique. It's no big deal. By contrast, where it's banned until age 21, there's something of the 'forbidden fruit' syndrome."
Others disagree with that sentiment and cite decreased alcohol-related deaths following the U.S. raising the drinking age to 21.
"Minimum legal drinking age laws have proven to be a very effective and important countermeasure for reducing drunk driving when younger drivers are involved,"  the National Highway Transportation Safety Administration (NHTSA) said in a statement.
Regardless of whether or not the minimum has had positive effects, it is important to note that smoking a cigarette does not have the same effects as drinking. Drunk driving is an issue that the entire country is seemingly poised against, and rightfully so. That makes the idea of limited rights for young adults much easier to stomach as it serves as a mechanism to reduce drunk driving among young people that may be more likely to make poor judgment when intoxicated. Tobacco use, on the other hand, is a major health hazard to the user, causing more than 480,000 deaths every year in the U.S. according to the Centers for Disease Control and Prevention.
Many states and cities have adopted laws that prohibit indoor smoking, massively reducing the effects of secondhand smoke. Such legislation has existed in Hawaii since 2006. Hawaii's new age minimum is not an issue of containing second hand smoking. On the other hand, it's a matter of engineering a society that is healthier through the limitations of its people's rights. Though the results have proven to be successful in the areas that have implemented a higher minimum age, the means by which these results were reached are reprehensible. With all of that considered, it's silly to use the age minimum for alcohol as a precedent to raise the age minimum for tobacco use to 21.
Through funding nonprofits such as Truth to forcing tobacco products to include health warnings from the Surgeon General, our state and federal government have effectively discouraged people from using tobacco products. This progress has been achieved through careful and commendable methods without trampling on the rights of young adults. However, by raising the minimum age of tobacco use to 21, Hawaii has limited the autonomy and freedom of its young adults. Hawaii may reach its goal of being smoke-free sooner, though that victory will be marred by the employment of arm-twisting legislature.
Rather than establishing higher minimum age for tobacco use, states should continue to campaign against tobacco use through education. It is wrong to take citizens' right of self-governance away through some controlling means. In a nation where we discourage overprotective parenting and overly controlling partners, it's hard to believe that such rigid legislation could have gotten so much support. We should all desire a smoke free America, but not at the cost of American citizens' rights.
View Comments (1)