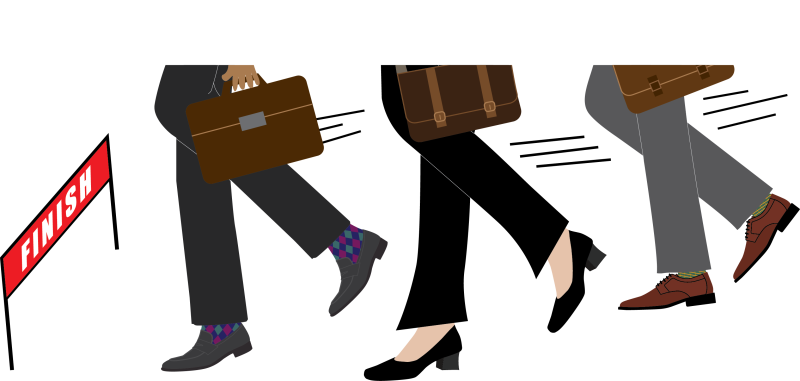 With a little over two weeks to go until the Cook County State's Attorney primary election, candidates for the high office are desperately trying to whip the necessary votes. To help you wade through all the claptrap and make an educated decision, here is a preview of the office and the candidates who strive to obtain it.
The State's Attorney is in charge of prosecuting all misdemeanor and felony crimes committed in Cook County, as well as providing legal advice and representing the county if it is sued. To do this job, the office currently manages over 1,500 employees and a $103 million budget.
Since 2008 the office has been held by Anita Alvarez, but her ability to uphold the law has been questioned by many after she took over 13 months to file charges against the Chicago police officer Jason Van Dyke who shot and killed African-American teen Laquan McDonald. Alvarez did so only hours before the court ordered camera footage of the shooting to be released.
"This race is really the microcosm of the race issues that have permeated Chicago," said Nicholas Kachiroubas, professor in DePaul's School of Public Service. "So in the last several years it has been exacerbated by the Rahm Emanuel-Chuy Garcia campaign that happened last year, and obviously some of the negative things that have happened with the police, the shootings that have come out in the last year."
Christina Rivers, a political science professor at DePaul, said that the major issues of the race are transparency and accountability.
"I think for an incoming person, the best that they could do, or claim, or try to do, is be more accountable and to not use the opacity of the process to bend our civil liberties," Rivers said. Many have lost confidence in Alvarez's ability to be transparent and accountable, Rivers said, after how she handled the McDonald case.
Alvarez's hegemony is now being challenged by Democratic candidates Kim Foxx and Donna More, and Republican candidate Christopher Pfannkuche. While Pfannkuche's nomination is secured as long as he has no competition, Alvarez, who is running for reelection, will duke it out with Foxx and More until the primary. The candidate with the most votes wins the Democratic nomination.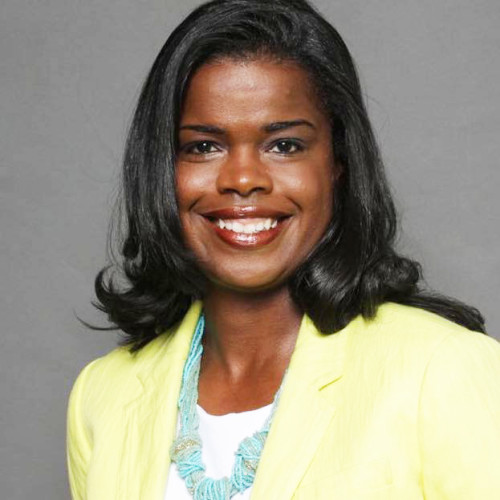 Incumbent Alvarez has spent her 29-year legal career in the State's Attorney's office, where she held numerous offices along the totem pole. Her highest-profile cases include the "Girl X" case, when she prosecuted a man for predatorily assaulting a 9-year-old girl, and the Supreme Court case William v. Illinois, where she prosecuted a man over his constitutional rights after raping a young woman.
Alvarez has a distinct set of advantages and disadvantages that affect her chance of winning. Kachiroubas said she has a large treasure chest which she uses to fund television advertisements. Kachiroubas also pointed to her connection with the e law enforcement and legal communities who have thrown their weight behind her.
"Because she's supported by police officers, people in this campaign are saying, 'Does she have the guts to actually prosecute police officers if they've done wrongdoing?'" Kachiroubas said. "But she's lost a lot of support in the political community, in the sense of the Democratic leadership in Cook County who may have supported her in the past." One leader Alvarez did fall out of favor with was Cook County Board President Toni Preckwinkle.
"I think her message to voters is 'I've been doing the job, and I want to keep doing the job, and even though there has been a lot of criticism I still chose to indict,'" Kachiroubas said, in reference to Officer Van Dyke.
Rivers said Alvarez's advantages are that she has experience as the State's Attorney and she has the establishment behind her, advantages that are not likely to go away any time soon.
"As far as I know, Rahm (Emanuel) hasn't hung her out to dry. I don't get the impression the establishment are distancing themselves from her," Rivers said. "It's hard to run and win against an incumbent, even when that incumbent is on the ropes, unless the incumbent has really messed up. And so far we don't have any proof of that."
Foxx also has a history in the State's Attorney's office, where she worked for 12 years. The highest-profile case she prosecuted during that period was when she convicted two women who persuaded teenagers to dump acid on another woman. Foxx was also chief of staff for Preckwinkle, where she managed the office's $4 billion annual budget and led reform to alter the racial disparities that plagued the criminal justice system.
So far Foxx has obtained a host of endorsements from heavy players, including the Cook County Democratic Party, Preckwinkle, the Chicago Teachers Union, Jesus "Chuy" Garcia and the American Federation of State County and Municipal Employees Council 31.
Rivers said that while Preckwinkle's office does not have the power and influence it used to have, symbolically Preckwinkle's backing very well could bolster Foxx's chance of winning.
"She has risen to a level where you can't really ignore her endorsement," Rivers said.
Perhaps due to the nature of her endorsements, Foxx's message is directed at Alvarez's own support.
"I think Kim Foxx is saying 'We can't have somebody who is supported by the police in the State's Attorney's office,'" Kachiroubas said. Foxx, in turn, promises to clean up the office and value issues facing the African-American community.
Like her two competitors, More has experience in the court room. She spent five years in the State's Attorney's office, where she worked in the adult felony court and tried more than 100 cases. More then served in the U.S. Attorneys' office as a federal prosecutor and later as the Illinois Gaming Board's first legal counsel. Since then, she has been in private practice, mostly representing casinos. However, More hasn't prosecuted in 25 years.
Kachiroubas said that while More lacks the endorsements that Alvarez and Foxx have, she offers her own brand as an independent voice.
"Deborah More is saying 'Elect me because I am a prosecutor and I am not a politician,'" Kachiroubas said.
Running from across the aisle for the Republican ticket is Pfannkuche. He has served as a criminal prosecutor for the Cook County State's Attorney's office for 21 years, where he reviewed felony cases, including police shootings. He has prosecuted more than 2,000 cases during his legal career.
While Cook County has traditionally been under Democratic control, Pfannkuche's race could pose as a problem for the Democratic candidates.
"They have to beat the Republican, which in Cook County shouldn't be an issue, but you never know. This race has had a lot of nooks and crannies to it," Kachiroubas said. "If Anita Alvarez wins the primary, I think the Republican candidate would have a formidable chance."
According to a January Chicago Tribune poll of about 1,000 registered Cook County Democratic voters, Alvarez received 34 percent of votes, Foxx 27 percent and More 12 percent. The poll also found that seven in 10 voters said they are dissatisfied with Alvarez's handling of the Laquan McDonald case.
Candidates' running platforms, important issues and history can be found on their websites.
Voters can cast their ballots for the Democratic and Republican nominations on March 15. The general election will be held on Nov. 8.