St. Vincent's DeJamz: relevant through the decades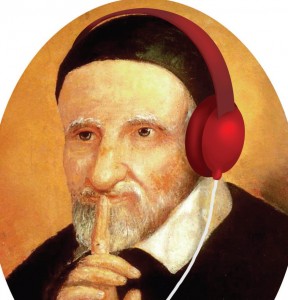 This month, Weezer, the iconic alternative band that emerged in the '90s, blessed the world with their tenth, and one of their best albums, "The White Album." Although Weezer is one of my favorite bands, and I am fully aware of their relevancy, others might not be as much due to their lengthy tenure as a band.
Here are some choices for bands that formed decades ago and are still relevant, touring and making music, despite popular belief.
1. Weezer — "Thank God for Girls"
"Thank God for Girls" is one of the earliest singles off of "The White Album," and is one of their best recent songs. The band has released 10 albums in their 24-year-long career, with half of them being released since 2009. Despite critics of the band saying their best work was in the '90s, Weezer is still thriving, and regularly touring (just ask me — I've seen them 11 times since 2008).
2. Pixies — "Women of War"
So, just because a band is still relevant doesn't mean they're still good. Actually, I don't know if the Pixies are still good or not. I'm one of those annoying purists who stopped listening after Kim Deal left the band, but still, there's no way they've produced anything as good as "Doolittle" since their reunion. Either way, the Pixies are still touring and churning out new music, most recently with their 2014 album "Indie Cindy."
3. Green Day — "21 Guns"
Green Day formed in the late '80s, but hit it big in the '90s with their album "Dookie," and a few years later, "Nimrod," featuring the song "Good Riddance (Time of Your Life)," which was played on the last episode of "Seinfeld," and probably at every school dance and graduation for years after its release. The band is currently working on their 12th studio album.
4. Paul McCartney — "New"
Rock music legend Paul McCartney has had a six-decade long career playing in The Beatles and Wings in addition to solo work that he's still releasing, including "New," his latest album that he released in 2013. McCartney headlined Lollapalooza last year and is playing Summerfest in Milwaukee this July.
5. AC/DC — "Rock or Bust"
This is a band that should have had one practice and then broken up because they're terrible, but somehow, over four decades after forming in Australia, AC/DC is still touring and releasing new music. After singer Brian Johnson left the band last month due to health issues, it's rumored that Axl Rose of Guns N' Roses will take his place.
6. Guns N' Roses — "Chinese Democracy"
Just because Axl is rumored to join AC/DC doesn't mean Guns N' Roses is over. The band is recently reunited and planning a summer tour including a headlining spot at Coachella Music Festival. Although the band has released music within the past decade ("Chinese Democracy" in 2008), this year original guitarist Slash and original bassist Duff McKagan have rejoined the band for their upcoming tour that includes a stop in Chicago.