DePaul celebrates Earth Week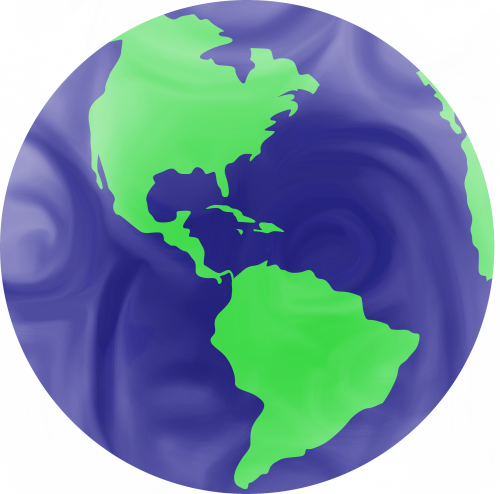 For DePaul freshman Erin Hammond, helping manage the Earth Week Festival on DePaul's Quad in 40 degree weather was not a challenge. 
Hammond grew up on a 975-acre farm in North Central Iowa, waking up at 5:30 a.m. every morning in all types of weather with her brothers to feed cattle before going to school. Hammond and her family farm a rotation of soybeans and corn, also raising cattle on their farm. "My whole life was chores," she said.
Hammond is part of DePaul's Green Team, an organization part of DePaul's EDGE team that creates initiatives within residence halls to raise environmental awareness and encourage sustainable practices.
The Green Team hosted the yearly Earth Week Festival, held on DePaul's Quad on Friday to celebrate Earth Day and encourage student participation in environmental issues. Freshman and member of the Green Team, Sydney Cowle said the team was in charge of collecting donations from local businesses such as Insomnia Cookies and David's Tea, as well as coordinating activities with other organizations including the Urban Farming Organization (UFO), SWAP, Residential Education, Housing Services and Chartwells.
In spite of the cold outdoor temperatures, Cowle said Earth Day marked a time for everyone to appreciate nature and its resources.
"Even though it's freezing, the Earth is our home and we need to love it and take care of it, so we need to spread awareness to Earth Day" Cowle said.
According to EarthDay.Org, Earth Day began in 1970 to create consciousness toward environmental issues and have people work together to create change. Today, Earth Day continues to energize the conversation about issues affecting the planet and support the changing environmental landscape.
For Hammond, the event was an opportunity to not only increase student awareness, but let students know that living a sustainable lifestyle isn't difficult.
"I've always been aware of environmental issues and it's impacted my life very heavily, so I like to focus on composting and conserving soil. It's something people don't really think about and it's really important. It directly effects where you can build things and plant gardens that in the city people don't think about" she said.
Freshman Isabelle Hattan led an activity where students repurposed water bottles into low-maintenance and self-watering plant pots of basil or wildflowers.  Activities also included taste testing sustainable food products as well as making smoothies through a blender powered by a bicycle.
DePaul sophomore Sarah Nolimal attended the event to celebrate Earth Day. "I love Earth Day, it's my favorite day," Nominal, who is an environmental science major, said. "My main concerns with the environment are politicians getting in the way and not moving toward clean energy and climate change denial," Nolimal said. There's no reason to think climate change doesn't exist, it's been scientifically proven. Even if it wasn't real, what's the problem with reducing our impact on the earth?"
Nolimal said that recycling, composting and reducing meat intake are the easiest ways to be environmentally conscious and reduce your impact on the earth.
Junior Alan Mlotkowski also wanted to celebrate the planet on Earth Day with the various activities available in spite of the increasingly cold temperatures. Mltokoswki said the event would increase awareness on campus about how to better stay green. "I think people should recycle more. What always confuses me with people who consider themselves to be really conservative because they're all about saving money any way they can yet, they don't want to recycle, which is a big money saver."
Last week various events were held both in the Lincoln Park and the Loop campuses to bring attention to Earth Week and inform students of environmental issues in a fun and interactive way.
"Earth Week is based on Earth Day and celebrating planet Earth by giving back and appreciating everything that we get from our planet," said Sarah Levesque, Student Government Associations' Sentator for Sustainability. "This week was supposed to highlight how we can interact and live with it sustainably especially at DePaul. We have such an unique experience where we can teach people how to be sustainable before they enter the professional world."
Events celebrating Earth Week began on Friday, April 15 with Inside Invenergy hosted by the Career Center. Students were given the opportunity to tour and meet alums working at Invenergy, a business which develops, owns, and operates power and energy storage facilities in the United States and internationally.
Throughout the rest of Earth Week, speakers were invited, games were played, and new environmentally friendly products were displayed.
UFO teamed up with Chartwells, DePaul's food vendor, and Big Shoulders Coffee to highlight their new product, cold brewed coffee, that will be sold at Brownstones beginning in September of the upcoming 2016-17 school year. UFO used this opportunity to teach students how to compose their coffee grounds after brewing their coffee.
DePaul Activities Board (DAB) was present during Earth Week by giving students a chance to play green games, create their own trail mix in the Loop campus, and Earth Day Extravaganza.
"The Mother Nature Trail Mix Bar event was a collaboration with the Office of Student Involvement to involve the Loop campus in Earth Week," said Josue Ortiz, Enrichment Coordinator of DAB. "This is the first year the enrichment committee has existed at DePaul. We drafted a statement about carrying university initiatives and Earth Week Extravaganza fell under the enrichment committee this is the first year we got to organize the event."
During Earth Week Extravaganza, held in the Student Center's atrium, students who passed by were able to watch the film Wall-e, create their own zen garden, and make their own dirt cup snack and make a environmentally friendly pledge on their Pledge Board.
About the Contributor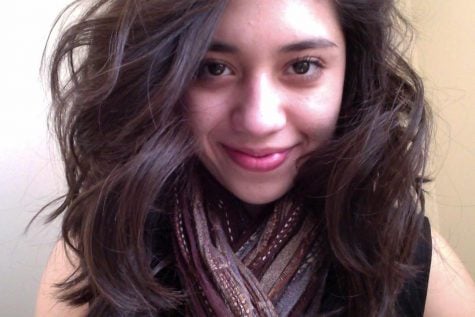 Yazmin Dominguez, Online Editor
Yazmin is the online editor of The DePaulia. She enjoys house music, storytelling, tough editors, and people who can make her laugh. Follow her on Twitter...